Hawaii Restaurants and Eateries
Hawaii's cuisine is a vibrant and international blend of traditional dishes and modern fusion, generally prepared with fresh, local produce. Hawaiian cuisine is heavily influenced by American tastes and US stapes are readily available in most Hawaiian restaurants. There are a fantastic range of restaurants located throughout the islands of Hawaii, from fine dining venues to casual cafes serving local flavours. Below we've curated a list of some of the top Hawaiian restaurants scattered across the main islands.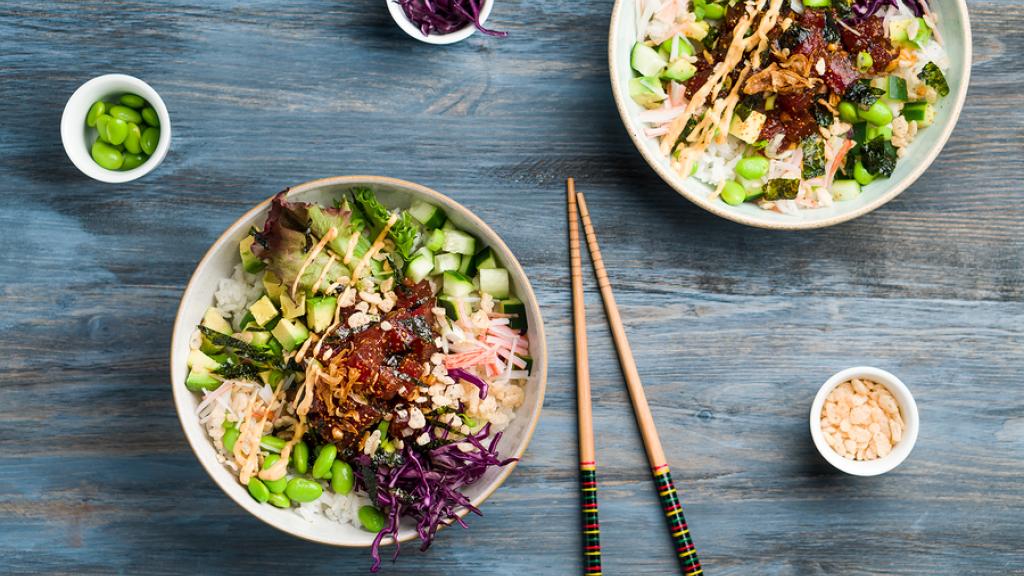 Oahu
Leonard's Bakery: 933 Kapahula Avenue, Honolulu
An obvious and unoriginal choice for a list of Oahu must-eats, it would be even worse if Leonard's were to be excluded. Despite the crowds (which can tell you only one thing), Leonard's warm and doughy fried Malasadas have been a Honolulu institution since 1952. A genuine must-visit.
Maui
Tin Roof: 360 Papa Place, Kahului
This noodle house is still the (comparatively) new kid on the block yet already it's a Maui icon. Custom bowls of garlic noodles or white or brown rice with pork belly, fried chicken or garlic shrimp draws a long line each day, all clamouring for the sensational takeaway lunch.
Kaua'i
Chicken in a Barrel: 5-5190 Kuhio Highway, Kaua'i
Intoxicating smoked barbecue chicken, Chicken in a Barrel is a one-of-a-kind institution. Messy, saucy, totally moorish BBQ chicken and pork lead to consistent high reviews and return customers to the Kaua'i favourite.
The Big Island
Holuakoa Gardens: 76-5901 Mamalahoa Highway, Holualoa
With a Hawaiian garden and cottage, this is our pick for the Saturday morning restorative brunch or lunch. This is an award-winning, slow-food restaurant that shouldn't be missed next time you find yourself on Hawaii Island.