Hawaii Accommodation with Gyms
A holiday to the majestic Hawaiian Islands should be a time of pure relaxation; days spent soaking up the sunshine and taking in the amazing natural environment. However, if all this lazing around and larger American-style portions have left you feeling less than fresh, there's a great array of Hawaii accommodation with onsite gyms to help you through. Allowing you to enjoy your usual level of physical activity, you should find yourself feeling fit, healthy and ready to hit the waves. Offering a full range of facilities and equipment, all in air conditioned comfort, Hawaii accommodation with gyms are a convenient way to work-out at your own pace and at a time that suits you.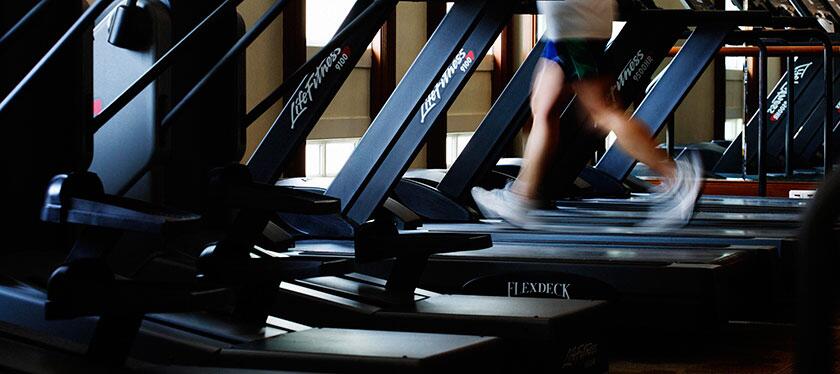 Hawaii accommodation with gyms are located throughout the islands including in the popular regions of Honolulu and range from 3.5 to 5 stars. With no need to take out a membership or pay exorbitant fees, the range of hotels and resorts with gyms offer these fitness facilities free of charge as part of their complimentary onsite facilities. A great way to continue to track your progress, these fitness centres allow you to work on your overall health and fitness as well as to target specific areas of your body with their full range of equipment.
Located in Honolulu, the Waikiki Beachcomber by Outrigger offers a health and fitness centre with a full range of gym facilities and work out amenities for the complimentary use of guests. Situated on the Waikiki beachfront, Hilton Hawaiian Village Beach Resort & Spa features a complimentary gym and fitness centre as well as a health spa centre (charges for this facility do apply). Located in Waikiki, the Waikiki Beachcomber by Outrigger is home to a complimentary fitness facility as well as other physical amenities such as outdoor day/night tennis courts. Situated in Honolulu, the Sheraton Waikiki boasts a gym and fitness centre as well as a swimming pool and a health spa for all your health and fitness needs.
Maintain your fitness regime or just work off the extra buffet calories; either way the great range of Hawaii accommodation with gyms has got you covered.
Great Hawaii Deals