Thailand holidays are tropical, warm and humid practically all year round although seasonal changes do occur throughout the north and south. Thailand's climate is characterised by high temperatures, high levels of humidity and plenty of sunny days, except during the monsoon when the majority of rainfall occurs.
It's important to dress for the climate when visiting Thailand and despite the heat and humidity, visitors are advised to respect the local culture by not wearing clothing that is particularly revealing, particularly if you are heading outside the main tourist areas or to places of worship. Light clothing is best and if you are unsure if your attire is appropriate, the staff at your resort can assist you.
North V South
Northern Thailand experiences three distinct seasons: a cooler season, the dry season and the monsoon or 'wet' season. From November to February the weather is dry and cooler while from March to May temperatures are high. May to November is the wet season, with heavy rainfall caused by the southwest monsoon.
Southern Thailand really only experiences two seasons: wet and dry, however they do not occur at the same time on both sides of the peninsular. To the west, the monsoon brings storms and heavy rain during April to October however in the east, the majority of rainfall occurs from September to December. Overall though, southern Thailand receives 2,400ml of annual rainfall compared to just 1,400ml in central and northern Thailand.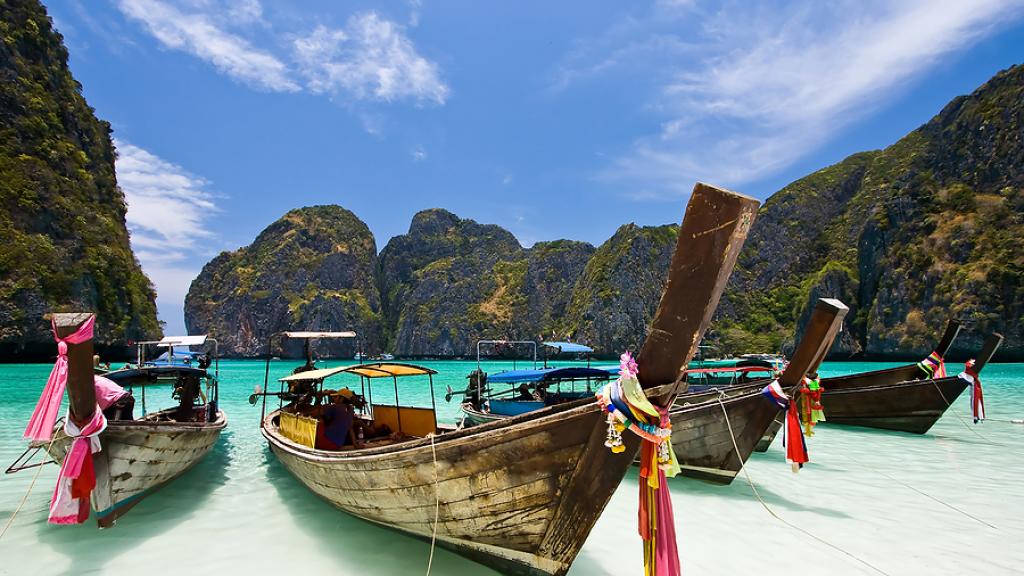 Seasons
Generally Thailand only experiences two seasons, the hot and dry summer and the humid monsoon season. Summer falls from March to June and temperatures a quite high, averaging around 34°C and reaching a maximum of 40°C. Humidity reaches 75% and April is historically Thailand's hottest month.
The monsoon season occurs from July to October and although temperatures are a little lower, around 29°C, humidity reaches around 90%. The majority of Thailand's annual rainfall occurs during this time, occasionally causing flooding. An unpredictable season, the monsoon only ends when dry weather from the northeast is brought on by a change in wind direction.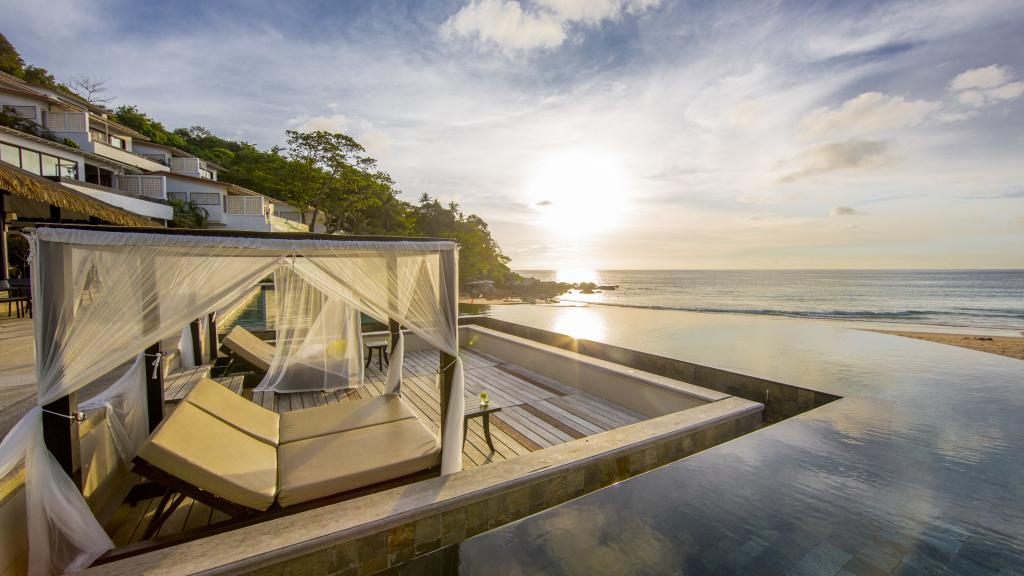 Best Time To Visit
The best time to visit Thailand is between November and February, when the weather is sunny, mild and less humid. The north easterly monsoon breezes cool the country, bringing temperatures down to around 18°C in places like Bangkok and even as low as 8°C – 12°C in north and north-eastern Thailand.
However these lower temperatures are generally only experienced at night and in higher altitude areas. The majority of days in Thailand are warm yet comfortable and offer the perfect weather for sightseeing, shopping and of course enjoying Thailand's beautiful beaches and water activities.
Thailand holidays are an extremely enjoyable experience when you plan your trip for the right time of year. Some attractions are seasonal and visitors who are unaccustomed to extreme temperatures and humidity are advised to make special consideration of the climate when they intend on visiting. For everything you need to know about planning a trip to Thailand, check out our travel information for visitors to Thailand.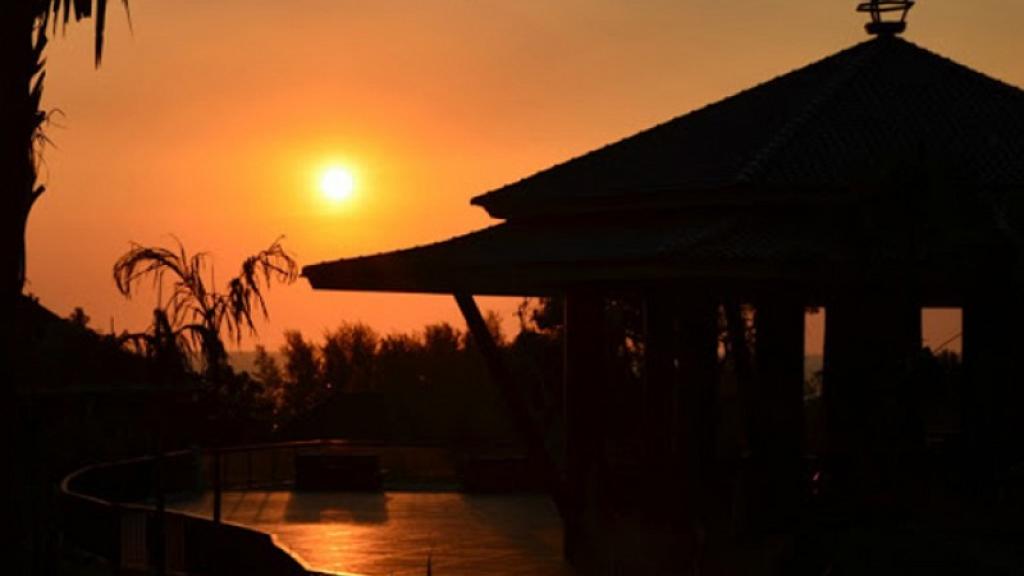 Comments