Airlie Beach Visitor Information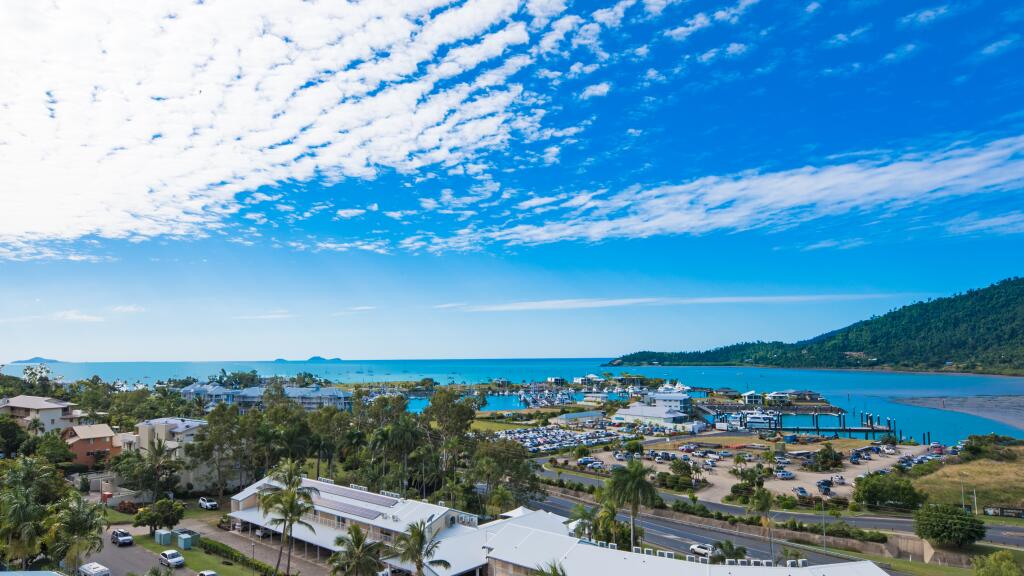 Alcohol
The legal age for drinking alcohol is 18 years and young people are advised to carry proof of age or identification when going out to bars or clubs. You may not purchase alcohol from a liquor store or licensed establishment unless you are at least 18 years of age and it is illegal to purchase it for a 'minor'.
Credit Cards
Automated Teller Machines (ATMs) are available for 24 hour access generally outside a branch or in major retail areas. However it is recommended that you check with your card issuer that you will be able to use your card in this way. Not all banks accept every brand of card however all major cards are accepted.
Currency
The Australian dollar is made up of 100 cents and although one and two cent coins aren't in circulation anymore, many retailers price products in odd amounts such as $9.99. As per the law, the total bill will be rounded up or down to the nearest 5 cents. Coin denominations increase in size and value from 5c, 10c, 20c, 50c, $1 and $2 while notes are made from a colour coded waterproof plastic compound and include $5, $10, $20, $50 and $100.
Driving Information
Driving in Australia is done on the left hand side of the road with all roads in good condition and major routes well signposted. Distances and speed limits are expressed in kilometres and vary from 50km in domestic areas to 110km on highways. Speeding and drink driving are serious offences and therefore heavily policed. Radars, laser guns and automatic cameras are used to detect speed while random breath analysis tests are conducted to ensure safe driving practices. The legal alcohol limit is .05% which roughly equates to two standard drinks in the first hour and one every hour thereafter although it is usually less for women. Offenders will be arrested, fingerprinted and fined.
Getting to Airlie Beach
Air: Daily flights to the Whitsunday Coast Airport are operates by Virgin Blue and Jetstar with connections available to Shute Harbour or Airlie Beach via an airport shuttle service or a private car transfer.
Road: The roads to Proserpine, Airlie Beach and Shute Harbour are suitable for all vehicles.
Brisbane to Airlie Beach - 1146km, 13 - 15 hours
Townsville to Airlie Beach - 291km, 3 hours
Cairns to Airlie Beach - 640km, 7 hours
Rail: Tilt Train services are a modern, comfortable way to travel and arrive and depart from Proserpine Station twice a week (north and south) with coach connections to major resorts and harbours.
Medical Services
Australia's medical services are among the best in the world thanks to our highly trained healthcare professionals. Free or heavily subsidised medical and hospital care is available to visitor from New Zealand, the UK and Finland under Medicare's tax payer funded reciprocal national health care agreement. It is advised that visitors from all other locations take out health insurance to cover any medical services that may be required while in Australia. There are a number of travel insurers who provide special cover for travellers which is much more affordable than that offered in the US. All major hotels also have an on-call doctor.
Prescription Drugs
If you require treatment for a medical condition while visiting Australia, it is advised that you carry a letter from your treating physician outlining your condition and the medication it requires. This is especially important if the medication is uncommon or contains narcotics as this may cause complications at customs. Most medications are available in Australia however they do require a prescription and will need to be dispensed by a qualified pharmacist.
Travellers Cheques
Travellers cheques, particularly those in foreign currencies, are not generally accepted however some hotels, major retailers and tourist shops will make an exception. You will know these exceptions as they will clearly display a sign stating that travellers cheques are welcome. Major banks and currency exchange
Tipping
Service charges do not apply in Australia and tipping is not compulsory. However if you enjoy excellent service in a bar, restaurant or hotel a 10% tip is always appreciated.
Airlie Beach Holiday Packages