Mandurah Holidays & Travel Guide
Located under an hour's drive from Perth, Mandurah is Western Australia's largest regional city and has earned the title of a modern-day Venice thanks to its beautiful beaches and waterways for days including an estuary double the size of Sydney Harbour. Mandurah translates to 'meeting place of the heart' and as many visitors will attest, one visit and you'll fall in love.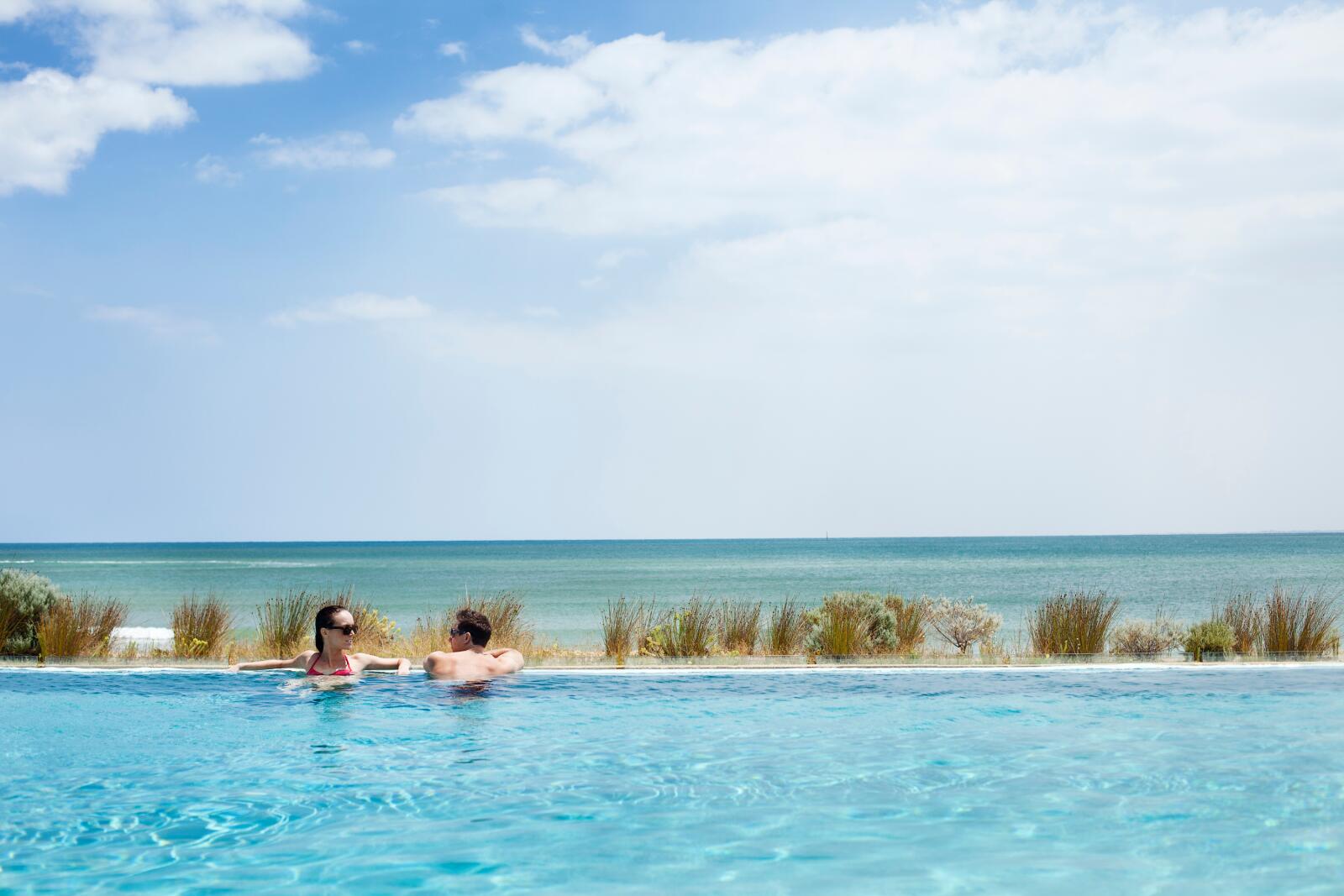 Mandurah's tagline is 'relaxed by nature' and it's easy to see why with its pretty lakes, winding waterways and calming canals. Although easily reached on a day trip, many visitors prefer to spend a night or two soaking up the beach vibes and Mandurah is the perfect overnight base. There is a wide range of Mandurah accommodation options on offer. Everything from luxury resorts to self-catering hotels and apartments many with views of either the estuary or beach. Everything is conveniently close to local dining options including cafes and gourmet restaurants along peaceful waterfront boardwalks.
The minute you arrive in Mandurah you get that instant holiday feeling and the relaxation begins. The region has 134 square kilometres of calm inland waterways, making it the perfect destination for all kinds of water activities. No visit to Mandurah would be complete without hopping onboard one of the many boat cruises throughout the canals. This is the perfect way to get up close and personal with the wild bottlenose dolphins that call the waters home. In fact, the dolphins in Mandurah are actually one of the healthiest dolphin populations in the country. It must be something in the water!
Visitors also need to get in on one of the favourite pastimes of Mandurah locals - scooping for the blue swimmer crabs that are native to the region. Fill your day with fun in the sun and take home a delicious dinner! You can also explore the serene Peel-Yalgorup Wetland System which is visited by thousands of birds during their annual migration.