Kununurra Holidays & Travel Guide
Located in Western Australia's far north, Kununurra is situated in the Kimberley region's eastern extremity around 37km from the Northern Territory's border. The largest town north of Broome, Kununurra is just over 3000km from Perth along the Great Northern Highway. Surrounded by scenic hills, Kununurra has an abundance of fresh water fed by the Ord River Dam.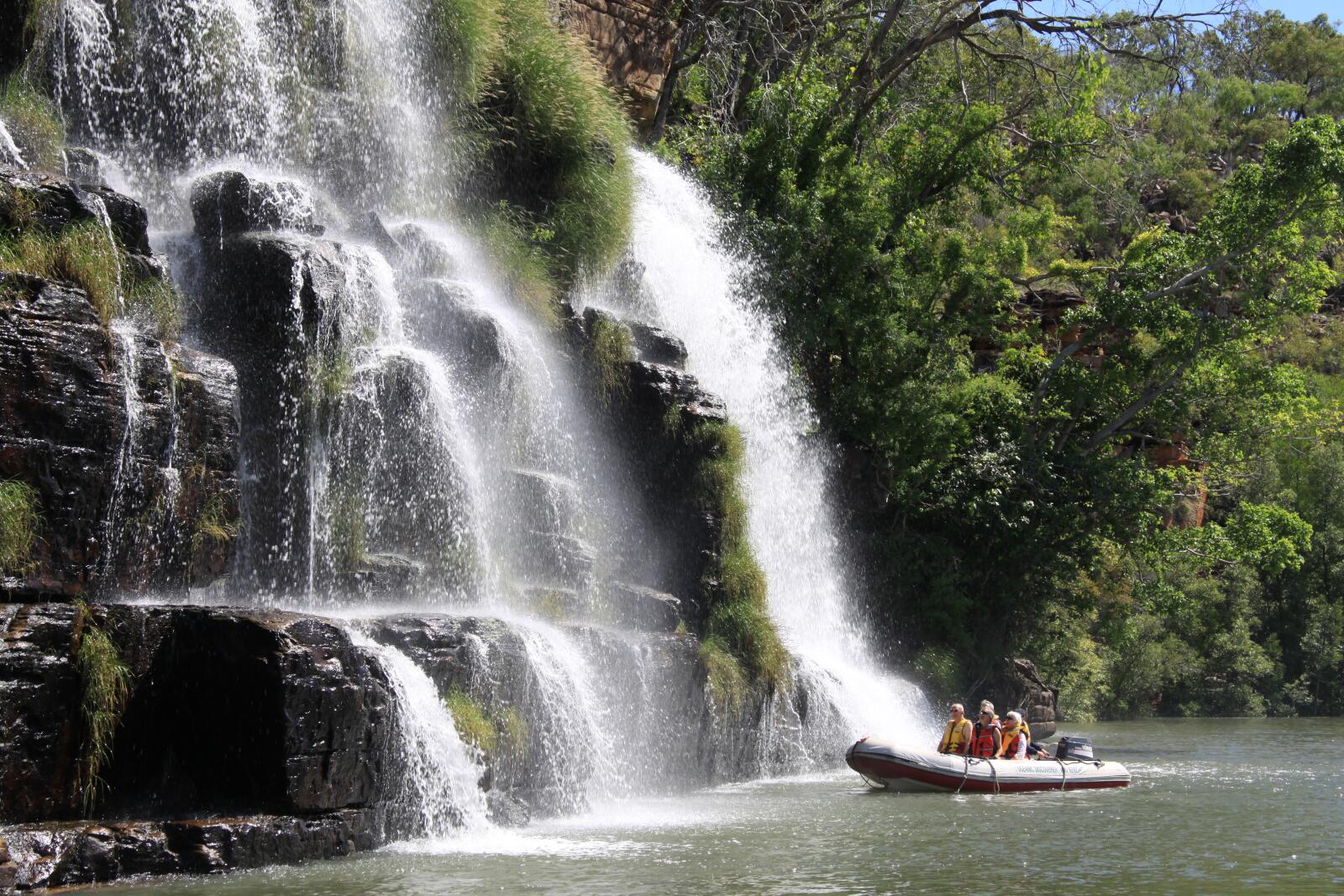 Tourism and mining are the region's main industry and with some of the most unique and spectacular wilderness experiences on earth, tourism does a roaring trade. Kununurra enjoys an inviting rural atmosphere while still offering modern shopping facilities.
Accommodation in Kununurra is as diverse as the landscape itself and offers hotels, motels, resorts, homesteads, wilderness retreats and more. There are also a great range of bed and breakfasts, farm stays, backpackers, camp grounds, caravan parks and more. Whatever experience you're chasing, you'll find it in Kununurra, conveniently located close to popular activities and attractions, with a great range of services and facilities, all for an affordable price.
Kununurra is home to a Celebrity Tree Park, where trees have been planted by a number of famous people including Rolf Harris and most recently renowned director, Baz Luhrmann. The majority of Luhrmann's film 'Australia' was filmed just outside Kununurra and female lead Nicole Kidman claims the water in the town helped her to fall pregnant during filming. The BBC News quoted her as saying "seven babies were conceived out of this film. There is something up there in the Kununurra water because we all went swimming in the waterfalls, so we can call it the fertility waters now." Outdoor adventure magazine Outdoor Australia voted Kununurra the second best town to live in Australia in its 2007 March/April edition.