Geraldton Holidays & Travel Guide
The only city on Western Australia's stunning Coral Coast, Geraldton is a four and a half hour drive north of the capital Perth. Enjoying a laidback coastal vibe, Geraldton has an established reputation as a contemporary coastal hub of street art, shops, cafes and galleries. The local culture and history perfectly compliment the relaxed yet abundant range of things to see and do. A sunny climate and fantastic beaches make Geraldton a popular spot for outdoor enthusiasts and visitors looking to soak up the sun, get amongst the excellent water spots or simply relax on pristine beaches.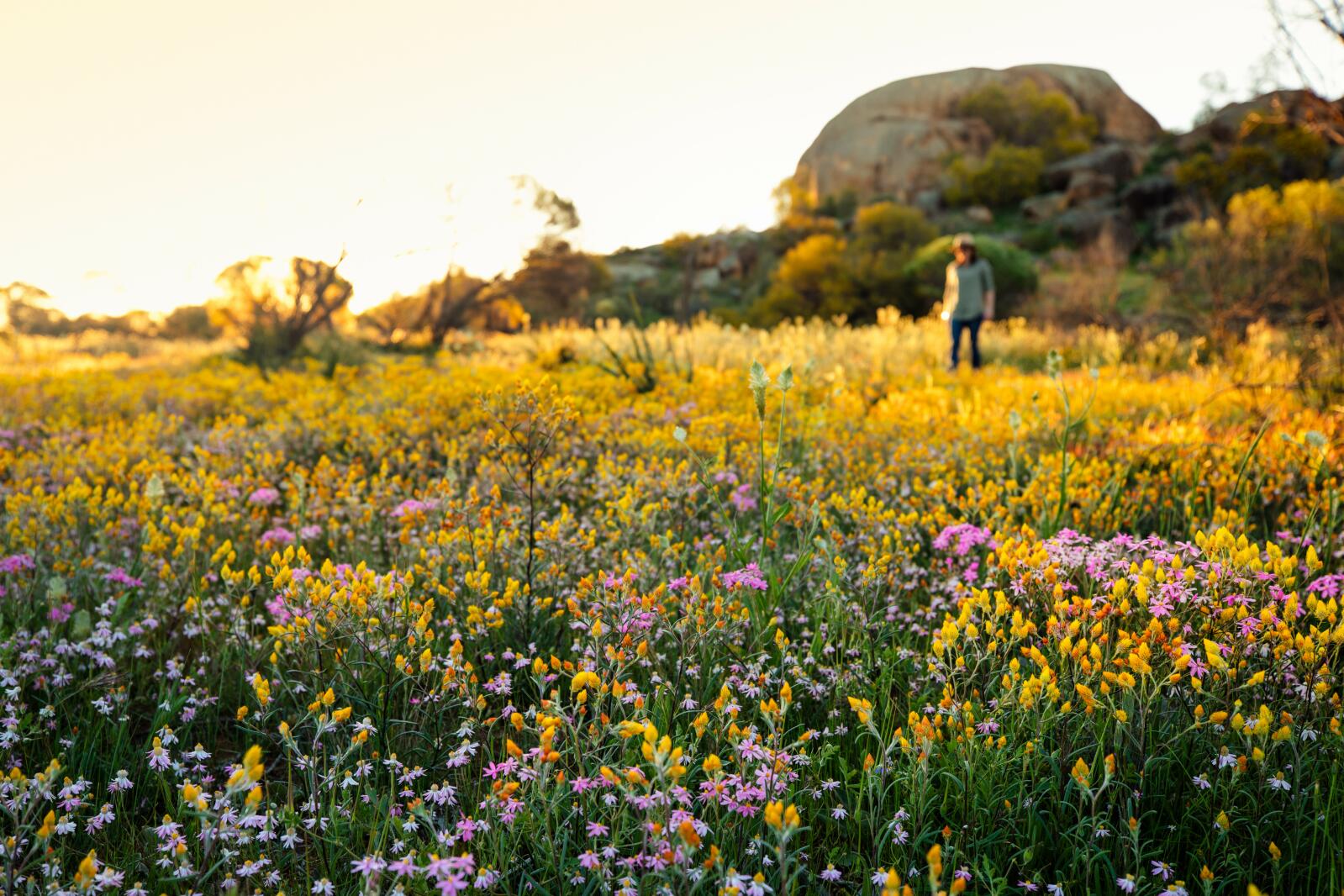 Water activities are the most popular way to spend your time in Geraldton with a great range of surfing spots including Sunset Beach, Flat Rocks, Glenfield, Back Beach and Greenough as well as windsurfing, and the popular Coronation Beach. There are also a great range of wreck diving sites located off the coast of Geraldton which are ideal for exploring.
Extending south to historic Greenough, Geraldton offers a delightful assortment of natural attractions including a stunning, naturally-formed waterhole known as the Ellendale Pool on the banks of Greenough River. Further inland, the Chapman Valley is a scenic expanse of lush rolling hills, picturesque drives and iconic wildflowers - one of the region's most popular seasonal attractions. Nearby Mullewa is at the hear of wildflower country and is rich in architectural heritage.
Geraldton offers a great range of accommodation conveniently located near the coast, CBD and Maritime Museum. Designed to cater for families, couples, groups, travellers on a budget as well as those looking to indulge, Geraldton accommodation is affordable and convenient. All hotels and resorts offer a variety of room types and an outstanding range of onsite facilities within minutes of the marina, Champion Bay and shopping and dining precincts.