Bunbury Holidays & Travel Guide
Located two hours south of Perth, Bunbury is a seaside city that combines old world charm with all of the trappings of a major city. Situated on a peninsula, Bunbury is an aquatic playground affectionately known as the City of Three Waters. There's the tranquil Leschenault Inlet to the north, the calm waters of Koombana Bay in the east and the powerful surf of the Indian Ocean to the west. It should come as no surprise that water sports including boating, surfing, canoeing and stand up paddle boarding are some of the most popular local activities.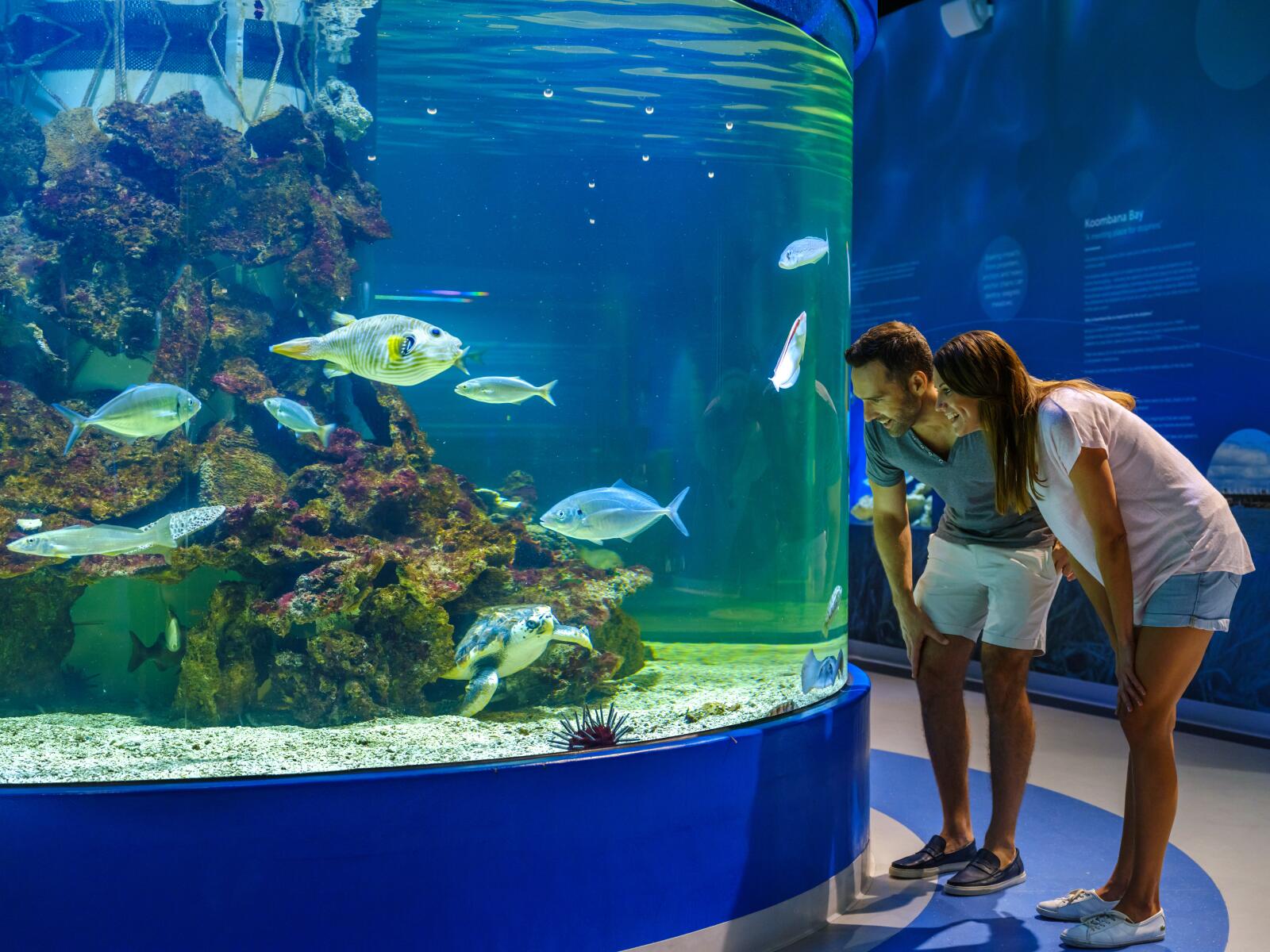 Originally just an industrial port, the city's protected beach bays attracted hip young entrepreneurs who have transformed the city with top-notch restaurants, intimate wine bars and edgy boutiques. This means that wherever you are in the city, you are only ever minutes from trendy coffee houses and boutique shopping amid hidden alleyways or a marine wonderland where wild bottlenose dolphins can be spotted from the shore.
Renowned as Western Australia's dolphin capital, Bunbury has an abundance of friendly and playful Bottlenose dolphins that visit Koombana Bay and the surrounds. Offering an amazing chance to get up close and personal with this cheeky creatures, visitors can see them on the beach or cruise aboard a tour where you can interact with them in their natural environment.
In fact, Bunbury's dolphins are a famous attraction of Koombana Bay and can best be discovered in the waters just outside the Dolphin Discovery Centre. A $12 million conservation, education and research facility, this is the country's premier wild dolphin centre. Offering the unique opportunity to swim with the dolphins as well as a variety of dolphin eco cruises and an interpretive centre ideal for families, this is one of the most popular attractions in Bunbury.
Accommodation in Bunbury offers quality over quantity, featuring a choice of hotels and resorts without the array seeming overwhelming. There are just enough accommodation options to offer you choice without complicating the decision. Accommodation ranges from 4 and 5 star and boasts an excellent range of room types and an outstanding range of onsite facilities in ideal locations throughout the city of Bunbury, conveniently located close to a range of activities and attractions and enjoying picturesque views of the city or waterfront.
If you're looking for a getaway filled with indulgence, adventure, amazing wildlife and more, you can find it all in Bunbury.