Best Time To Visit Port Douglas
If you're planning a trip to Port Douglas but aren't exactly sure when you should visit, you've come to the right place. Here, we detail the best times to visit Port Douglas according to popular holiday interests including, weather, climate and local events to help you plan your tropical adventure with ease.
Located 77km from Cairns, Port Douglas is a spectacular holiday hot spot with a busy social calendar. Throughout the year, you can find many different events and festivals including the Port Douglas Carnivale, Port Douglas Race Week and the Port Shorts Film Festival.
Known for its beautiful beaches and tropical nature, Port Douglas is a popular destination for outdoor adventure. So, if you want to know when to visit for the best weather, keep on reading.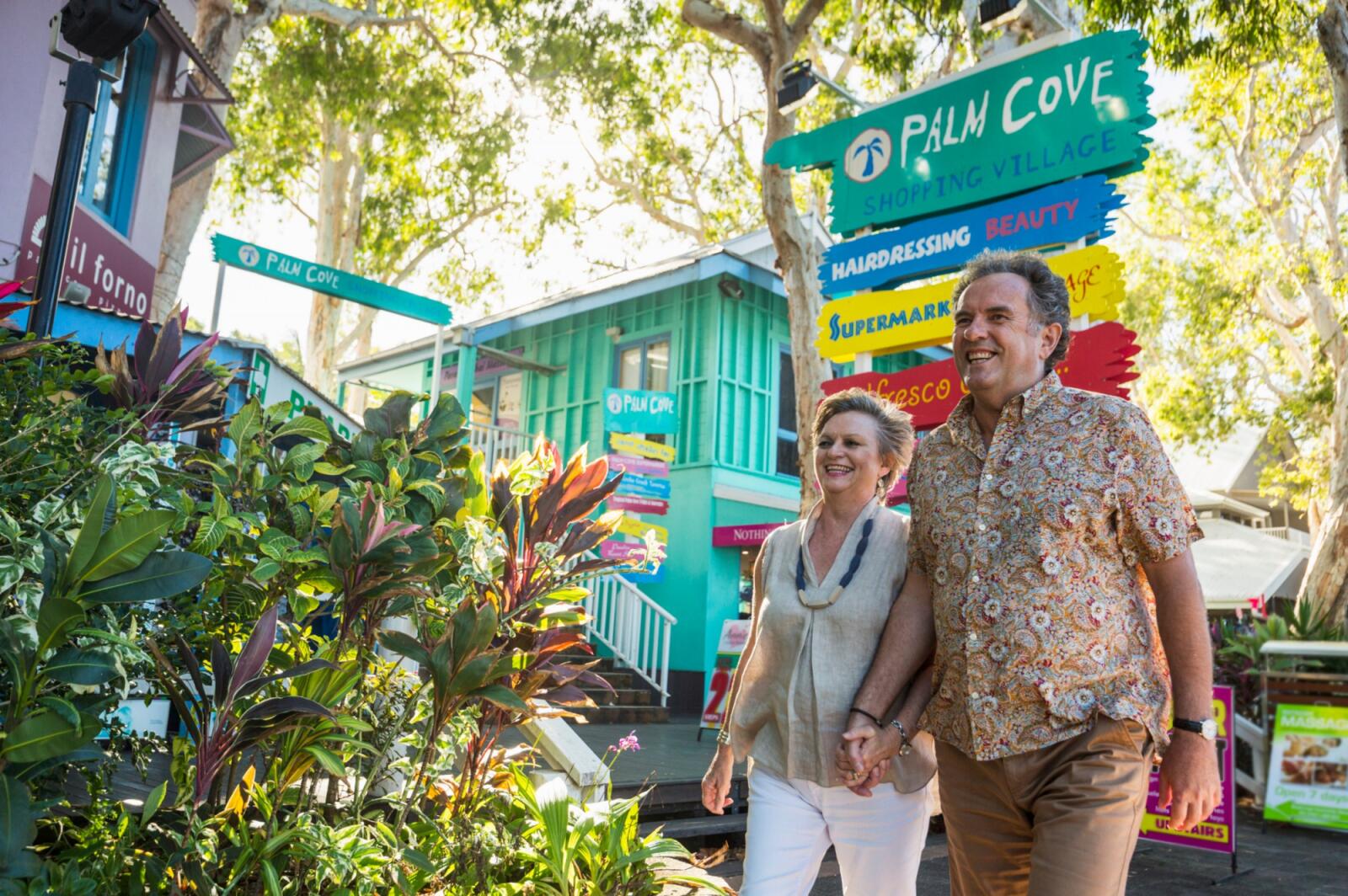 January - March
During the Australian Summer, Port Douglas boasts a very warm and humid tropical climate. Temperatures average around 30 °C and you can expect hot days, warm nights and increased rainfall. However, despite the wet weather, Summer is still a popular time to visit the Port Douglas region. Thanks to the heavy downpours, Summer is the perfect time for exploring the World Heritage Listed Daintree Rainforest. Additionally, the increased rainfall makes the water clarity on the Great Barrier Reef unbelievable. Many of Australia's exotic tropical fruits are in season during this time, and can be sampled at the amazing Port Douglas' local markets, which are held every weekend.
Summer is stinger season for Port Douglas, with box jellyfish and irukandji jellyfish frequenting the waters. Luckily the main beach (Four Mile Beach) is enclosed with protective stinger nets. Swimmers are advised only swim in safe enclosures and patrolled beaches. If you plan on visiting the Great Barrier Reef during this time, wearing a full body stinger suit will limit the chance of being stung. These can be hired from your tour operator.
April - June
Boasting cooler temperatures and plenty of sunshine, April through June is a great time to visit Port Douglas. As the weather begins to cool off, this marks the beginning of Port Douglas' dry season and temperatures average at a balmy 25°C. May also draws the close of stinger season and swimmers can venture into the water without the need for a stinger suit.
The Annual Quicksilver Port Douglas Race Week kicks off in May and draws yacht enthusiasts from across the globe. This open class regatta is held over five days and showcases a brilliant display of sailing. May also plays host to Port Douglas' biggest event of the year, the Port Douglas Carnivale. Established over 20 years ago, the carnival displays vibrant street performances, art and crafts as well as some amazing food and wine.
July - September
Renowned as a favourite time of year to visit, July through September brings cooler temperatures, gorgeous sunshine a low chance of rainfall. Although the temperature are slightly cooler, the weather is still lovely and pleasant averaging at 24°C with warm waters. So while the rest of Australia rugs up for the Winter months, you can enjoy swimming, sunbathing and snorkelling in beautiful Port Douglas all year round. From During this period, Port Douglas receives high crowds, especially during the Winter school holidays, so it's recommend to book at least 3 months in advance.
October - December
October through December is a great time to visit Port Douglas. While October marks the end of the dry season, there are still plenty of sunny days to enjoy with temperatures reaching a top of 28°C. Rain is more common throughout this period, so it's always a good idea to pack a light rain jacket with you.
The Port Shorts Film Festival occurs during October each year and showcases a range of local and national short films. It's a great event for the whole family and there's plenty of entertainment on offer.
With the festive season drawing upon us, the end of the year is a popular time for families visiting Port Douglas. The region is buzzing with excitement over the Christmas/New Year's period and there are many wonderful events on offer.
Best Port Douglas Packages