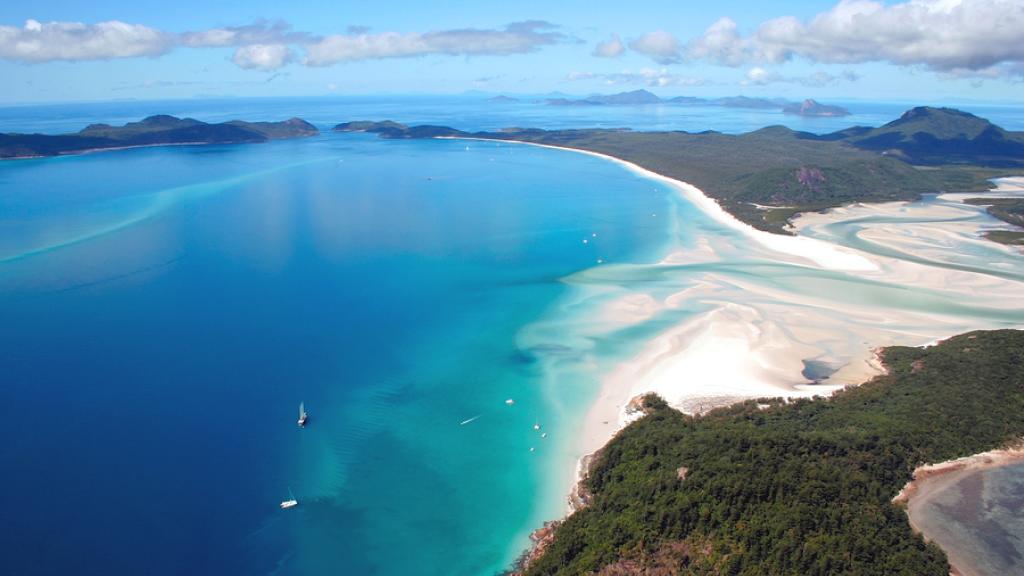 The Whitsundays have always been a beloved holiday destination with people all over Australia, however a recent survey has ranked the islands among the top 10 most popular Australian regional holiday destinations. Ranked eighth alongside a number of other Tropical North Queensland holiday destinations, the Whitsundays have been a favourite holiday hotspot in Australia for decades. It's really no surprise when you consider it's easier than trying to organise your passport for an overseas holiday and with wonderful weather all year round, the islands are particularly popular during the winter holidays. In fact the survey revealed that 35 per cent of Aussies head north in the winter holidays to chase the sun in the Whitsundays. Let's take a look at what makes this North Queensland region so special.
Daydream Island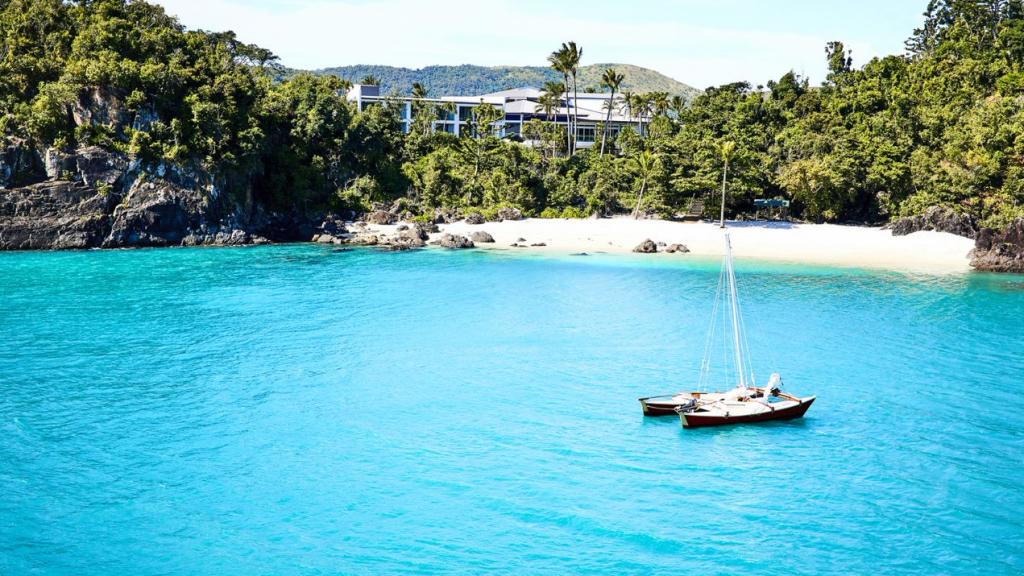 With easy access from both Hamilton Island Airport and the Whitsunday Coast Airport on the mainland, Daydream Island is a popular holiday destination situated in the Great Barrier Reef Marine Park. At just one kilometre wide and one kilometre long, the island is easily explored on foot and is popular with couples but renowned for its very family friendly onsite facilities and activities. Despite the island's relax and back-to-basics vibe, Daydream Island Resort doesn't sacrifice style, modern conveniences or the best range of resort facilities and activities this side of the Whitsundays. The island is renowned for its natural beauty and there are three beaches on the island, each as beautiful as the next. The island also enjoys snorkelling straight off the beach as well as a unique outdoor aquarium which snakes through the resort itself, allowing you to become familiar with its resident manta rays over the course of your stay. There's also a world class day spa and families will love the outdoor cinema and 19-hole mini golf course.
Hamilton Island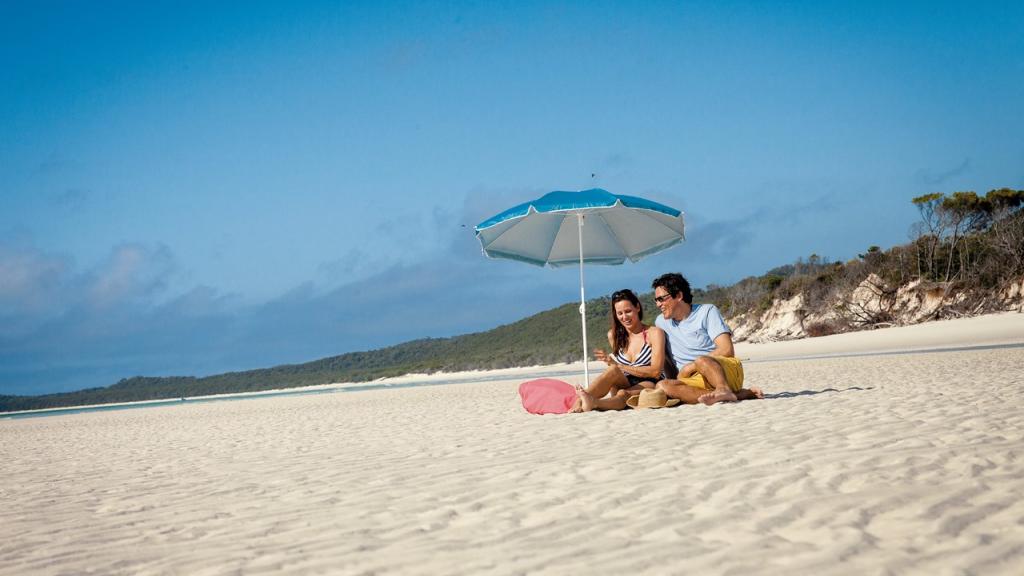 After a recent $25 million makeover, Hamilton Island is more popular than ever. Record occupancy rates in the last financial year have seen the major tourist resort filling up fast. Occupancy has risen by 11 per cent and thanks to the low Australian dollar, domestic visitors are opting for more affordable 'staycations' rather than venturing overseas. Australia's largest tourist resort island, Hamilton Island accommodation has smashed previous records, growing domestic visitor numbers by 7.5 per cent in the last 12 months. Famous for its stunning natural environment and enviable location in one of the most amazing marine parks in the world, Hamilton Island is the ideal place to unwind. The island also offers coral fringed beaches, a fantastic range of activities, access to the World Heritage listed Great Barrier Reef and the iconic, pristine white sand of Whitehaven Beach. With so many different accommodation options to choose from, Hamilton Island is popular as it appeals to all types of travellers and budgets.
Hayman Island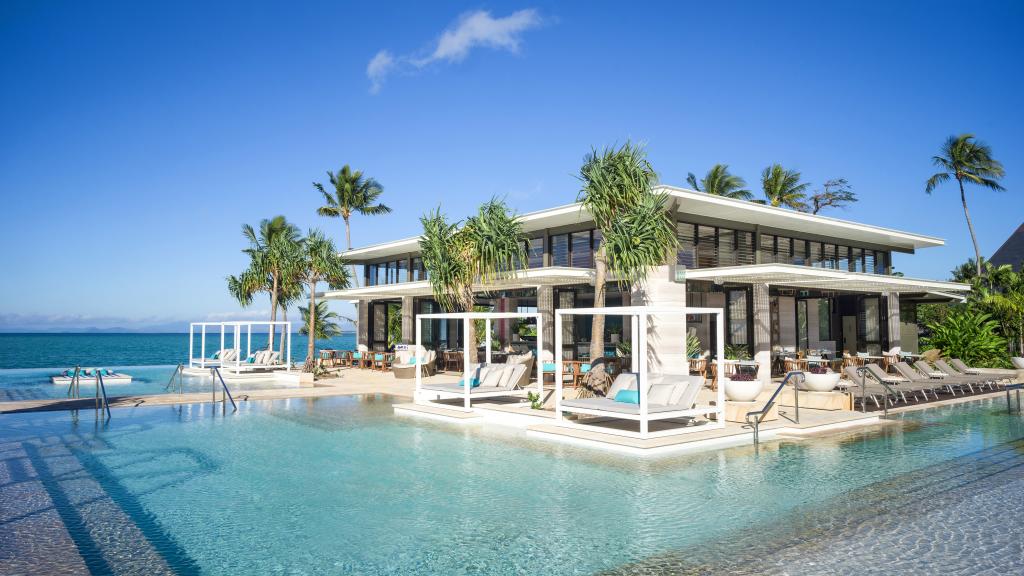 Following an $80 million upgrade, Hayman Island is ranked number 2 in the top 10 local holiday destinations in 2016. One of Australia's most exclusive island resorts, One&Only Hayman Island Resort is renowned as the ultimate luxury island getaway. A unique continental island, Hayman spans 294 hectares and is just 250m at its highest point. Flanked by the Coral Sea and fringed by tropical reefs, the island features 14 hectares of lush tropical gardens and sweeping expanses of pristine beaches. Situated right on the Great Barrier Reef, Hayman Island is one of the most popular islands in the Whitsundays group and offers the perfect place to throw on some shades and soak up some of the tropical Queensland sun. With a choice of 160 deluxe guestrooms, suites, villas and penthouses, Hayman Island is perfect for couples and families who want to splash out on a special holiday.
Airlie Beach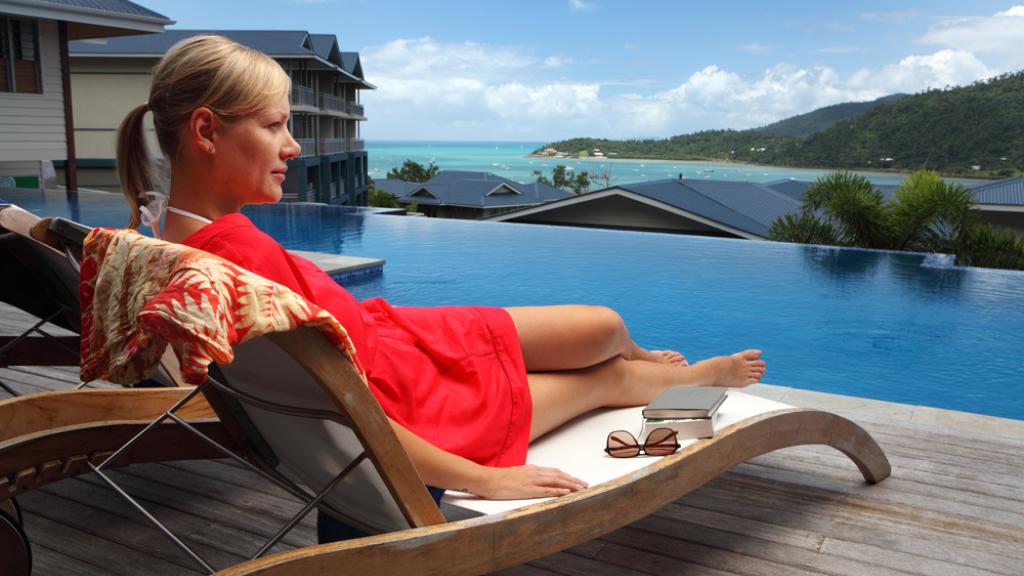 While not technically an island, Airlie Beach is the gateway to the Whitsundays and is renowned for its soft white sand beaches and scenic hinterland. Situated in the heart of the Whitsunday Coast, the charming coastal town is situated on a tropical peninsula at Shute Harbour and offers easy access to the world famous Great Barrier Reef. Despite its smaller size, there is a great range of Airlie Beach accommodation and still plenty to do in this intimate seaside holiday town. Known as a backpacker hotspot thanks to its laidback atmosphere and happening nightlife, Airlie Beach is the perfect place to laze your days away. There's some great shopping, heaps of bars and restaurants as well as a picturesque boardwalk and safe swimming lagoon. The beach is always busy with holidaymakers kicking back, working on their tan, cooling off in the water or having sun snorkelling, scuba diving, sailing and even sky diving.
Comments