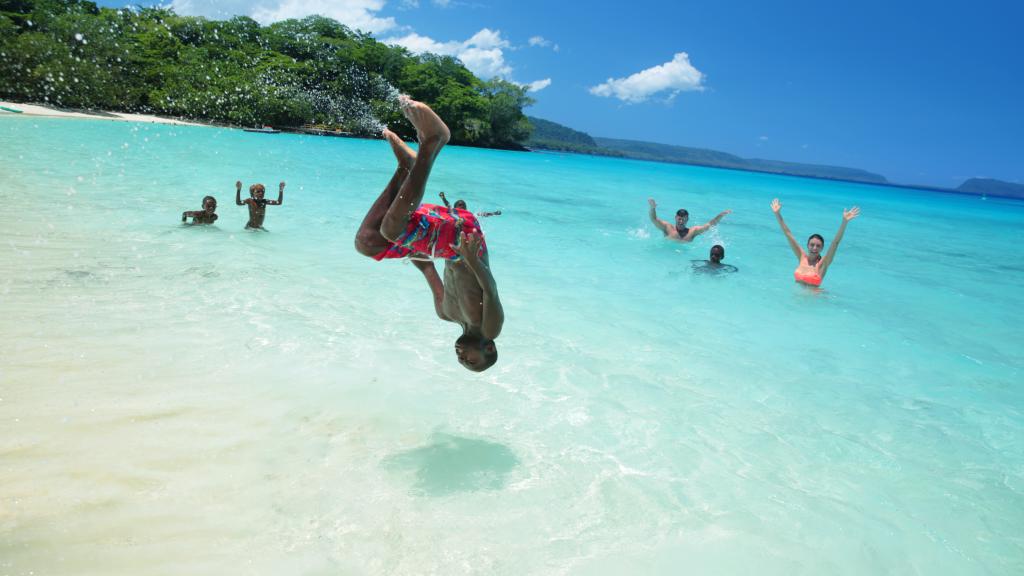 If one of your favourite parts of your holiday is the buffet, then Vanuatu is the destination for you. This spectacular Pacific island offers a smorgasbord of wonderful experiences, meaning there's something to appeal to everyone all in the one place. There aren't many (if any) other holiday destinations around the world where you can snorkel a stunning blue hole, hike to the crater of the most accessible volcano in the world and sip kava with the chief of a village all in one day. Yet Vanuatu offers all this and so much more. With so many things to experience, deciding what to see and do can be tough. We've put together the top five things to do in Vanuatu to help you make the most of your time in this island paradise.
Mount Yasur
Just 45 minutes by air from Port Vila, Tanna Island is home to the majestic active volcano of Mount Yasur. No holiday to Vanuatu would be complete without experiencing the fierce yet beautiful display of this constantly erupting crater. As you rise along the short 10 minute trek you'll feel the molten lava rumbling beneath your feet and as you approach the crater you'll hear the roar of Mother Nature. Prepare yourself for a spectacular show at the crater rim. Photographers enjoy visiting at night for especially dramatic pictures.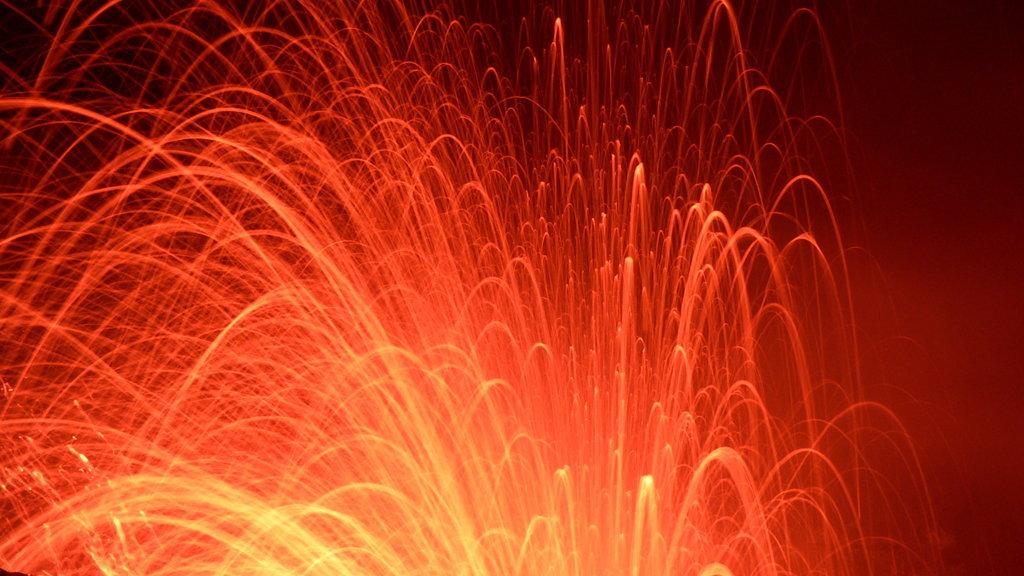 Mele Cascades
If you're looking for something a little more tranquil than Mount Yasur's dramatic volcanic eruptions, then the peaceful oasis of the pristine Mele Cascades Waterfalls will take your breath away. Just a 20 minute drive from Port Vila, these pristine waterways are shrouded in lush foliage and feature crystal clear pools of aquamarine water that is so iridescent it looks as if it is lit from beneath. Feeding a 35m waterfall, these waterways ultimately end up in a natural plunge pool that visitors are welcome to swim in. Join a guided tour or just jump on one of the local mini buses or taxis and explore at your leisure.
Jungle Zipline
Perhaps heart pumping adrenaline is more your style? If you're looking for something to get your pulse racing then look no further than the Jungle Zipline. A canyon adventure taking you through 800m of zipline across the canopy of the Vanuatu jungle, you'll experience a sensational rush as you glide along wire ropes suspended above the forest. Remaining continuously connected to a safety line, you'll be fitted with a full safety harness that allows you to enjoy incredible panoramic views of Mele Bay and the surrounding islands as you zip between platforms and suspension bridges.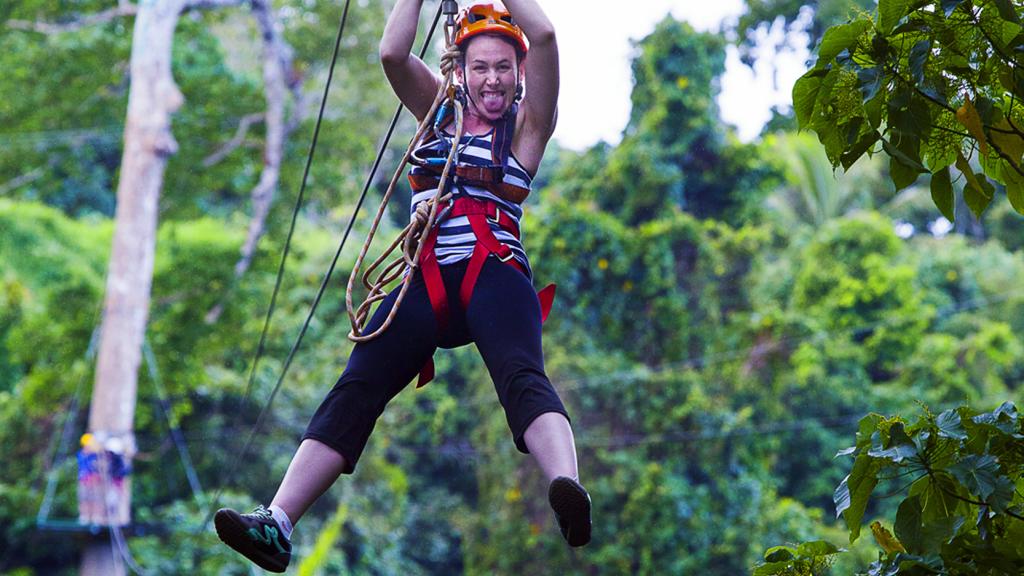 Blue Holes
When you're ready to relax, the incredible Blue Holes of Vanuatu offer a more serene yet just as memorable experience. Although these other-worldly swimming holes can be found across Vanuatu, the best are found near Port Vila and on Espiritu Santo. Formed as a result of water eroding soft limestone over millions of years, these impossibly blue freshwater springs can be anywhere from 3m deep all the way up to 30m. A must do on any holiday to Vanuatu, a swim in these turquoise springs is a truly unforgettable experience.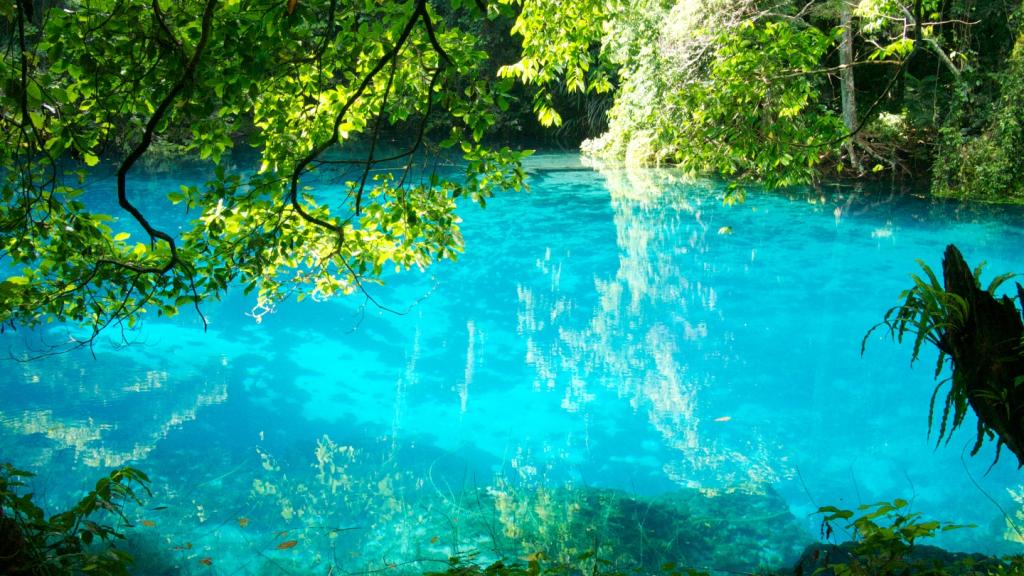 Meet The Locals
With all the excitement of your sightseeing and activities, it's easy to get caught up in the tourist attractions. However, The smiling Vanuatu locals are proud to share their beautiful homeland with you and are some of the world's friendliest people. Be sure to leave some time to chat with the locals or visit a village and learn about their way of life. In a country with 83 uninhabited islands there are still only 250,000 people yet more than 1000 spoken languages.
Surprisingly diverse, Vanuatu and its people remain charmingly predictable. Smile at them, have a chat and they will do everything possible to ensure you have the best holiday ever.
Comments