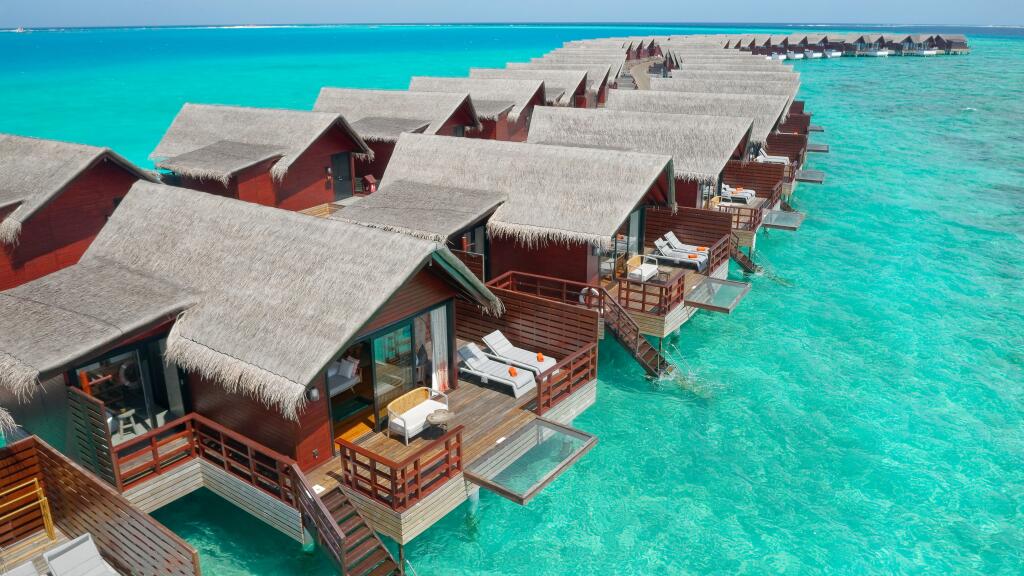 Once a well-guarded secret of honeymooners, the Maldives, with its shimmering turquoise waters and sugary white sand beaches, has emerged as not only a lovers' paradise but also a dream destination for families. This stunning archipelago promises intimate moments for couples and endless adventures for little explorers. Dive deep as we unravel the magic that makes the Maldives an irresistible escape for all.
Flight Times
For Couples
Direct flights from major Australian cities like Sydney, Melbourne, and Brisbane to Malé, the capital of the Maldives, usually take around 10 to 14 hours, depending on your departure city and specific flight routes. This is much closer than other popular honeymoon destinations like Paris or Santorini which can take upwards of 20 hours.
For Families
The Maldives may seem a little futher than other popular family destinations like Fiji, however the journey is well worth it and can be transformed into a delightful adventure. By choosing strategic stopovers in cities like Singapore and Kuala Lumpur, families can turn the journey into part of the holiday experience, making transit to the Maldives more manageable and more memorable.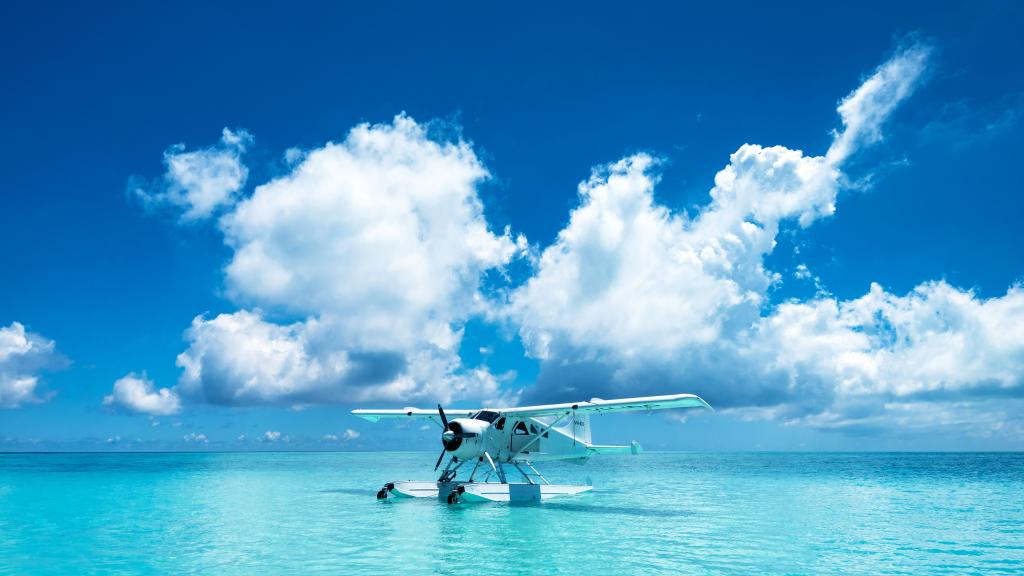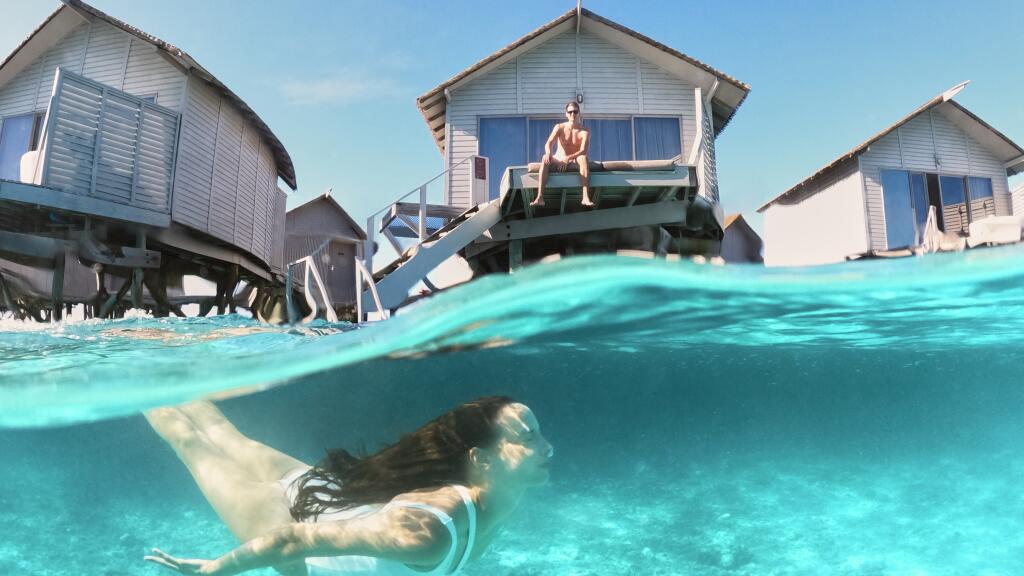 Activities & Attractions
For Couples
Water Adventures: Dive into the crystal-clear waters and explore the technicolour coral reefs. The diving in the Maldives is a dream, offering an underwater ballet of marine life that's perfect for couples to experience together.
Island Romance: Opt for secluded island hopping. Some resorts offer private picnics on uninhabited islands - a romantic experience where couples can feel like they have a slice of paradise all to themselves.
Spa & Wellness: Rejuvenate with a couples' spa session. The Maldivian spas, with their tranquil settings over the water, offer treatments using natural, local ingredients. Picture a massage with the gentle sound of waves beneath you.
Dining Under The Stars: From underwater restaurants to intimate beachside dinners, couples can find a unique and romantic dining experience almost anywhere in the Maldives.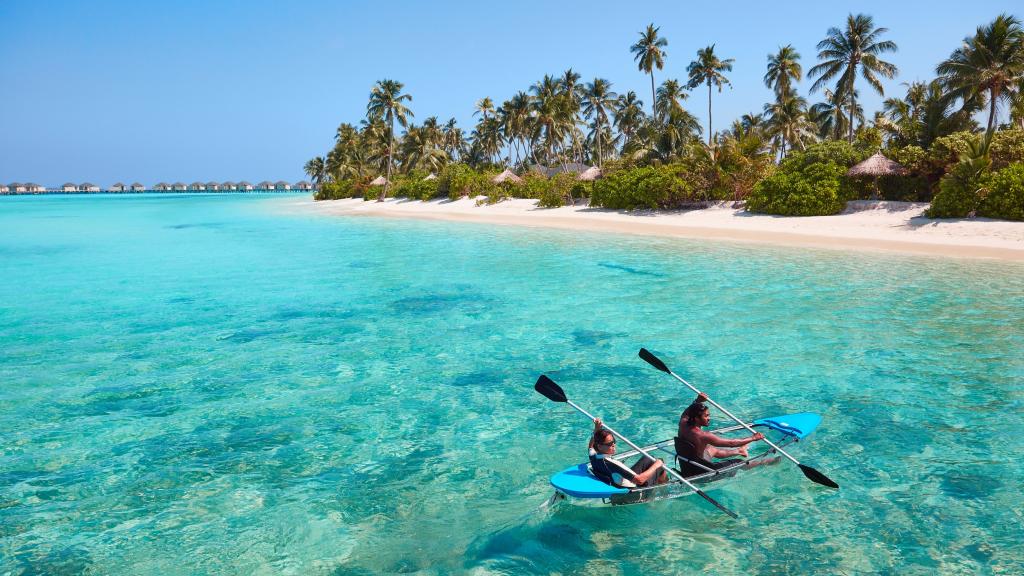 For Families
Safe Beach Play: The gentle lagoons and shallow waters near the resorts make for safe and fun beach playtime for kids of all ages, whether frolicking in the water or building castles on the pristine sand.
Kid's Clubs & Activities: Many family-friendly resorts have specialised kids' clubs offering an entertaining array of activities, ensuring that the young ones have a blast while parents get some time to relax.
Interactive Marine Adventures: Turn snorkelling trips into educational journeys. Kids can learn about marine life and coral conservation, with some resorts even offering marine biology sessions for budding young scientists.
Local Culture: Visit local islands as a family. This not only offers a chance to shop for souvenirs but is also an opportunity for the whole family to engage with Maldivian culture, music and dance. Open their eyes to other ways of life and allow them to experience a new culture firsthand.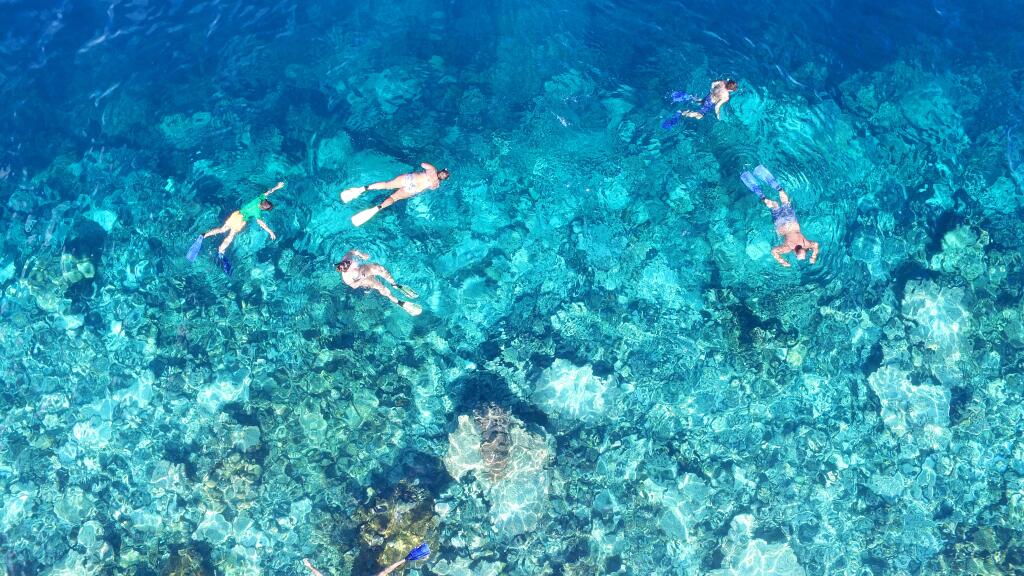 The Overall Experience
The Maldives strikes a harmonious balance between tranquil relaxation and exhilarating adventures. It's a place where you can spend the morning swimming alongside manta rays, the afternoon lounging on a hammock, and the evening dining beneath the stars. The mesmerising beauty, luxurious resorts and diverse activities hold a unique appeal for both couples and families.
For couples, the seclusion and exclusivity that many Maldivian resorts offer make it the perfect backdrop for honeymooners or couples simply looking to reconnect. For families, the array of water sports, kids' activities and safe beaches make it a hassle-free and memorable family destination. So, if you're looking for a blend of tropical beauty, luxury and adventure, the magical Maldives should be at the top of your list!
Comments