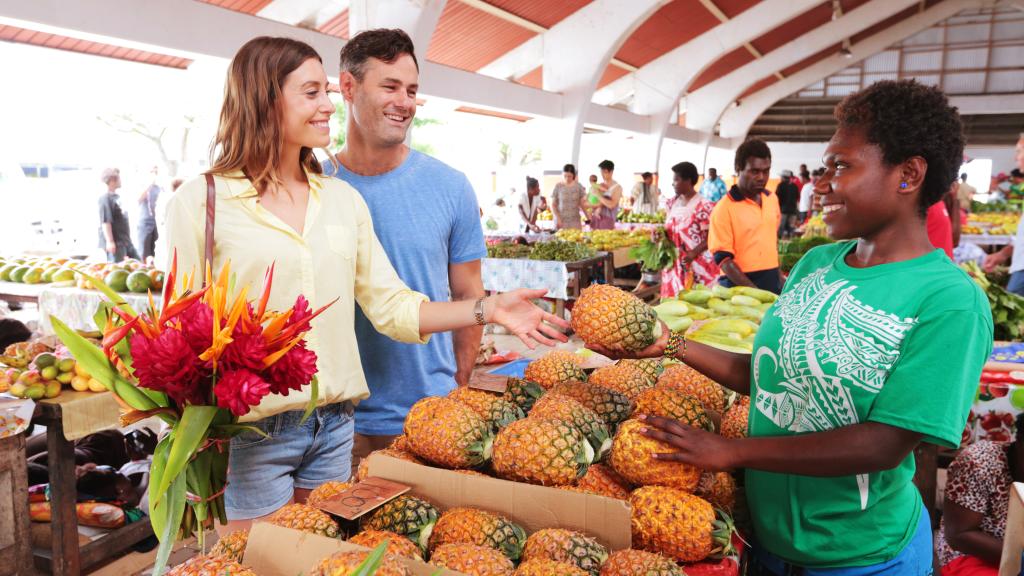 The global souvenir industry is worth hundreds of millions of dollars and acts as a vital source of income for many countries around the world. For many of us, souvenir shopping is also a major part of our holiday experience. Whether it's to collect holiday keepsakes, interact with the local culture, or buy gifts for friends and family, souvenir shopping is a popular way to create holiday memories and buy items we couldn't necessarily obtain back home. But, have you ever thought about where the souvenirs really come from? Are the products that you're buying truly supporting the local economy, or are they undermining local craftsman and businesses?
Beyond souvenir shopping, do you ever wonder how your other holiday purchases affect local communities, such as the restaurants you dine at, or the tour companies you book with? Do you ever wonder if your holiday shopping is actually doing more harm than good?
Here at TravelOnline, we endeavour to connect travellers to experiences, businesses and tour operators that create opportunities for their local communities. We understand that responsible holiday shopping can be difficult to navigate, so we're going to show you 4 simple ways to become an ethical holiday shopper.
Support local craftsman
Whether it's key chains from Thailand, shot glasses from Fiji or sunglasses from Bali, mass-produced souvenirs can be found all over the world. While they may be affordable and tempting to buy, these kinds of items do very little to support the local community. More often than not, these items are unethically produced in places like China or Vietnam and are actually destroying local businesses and artisan shops. The same goes for counterfeit goods such as handbags, watches and makeup. These products are may seem like a bargain, but often contribute to poor labour conditions. Our advice? Avoid cheaply imported souvenirs and ensure you buy from local craftsman. Always ask about the origin of what you are buying and try to shop as close to the source of production as possible.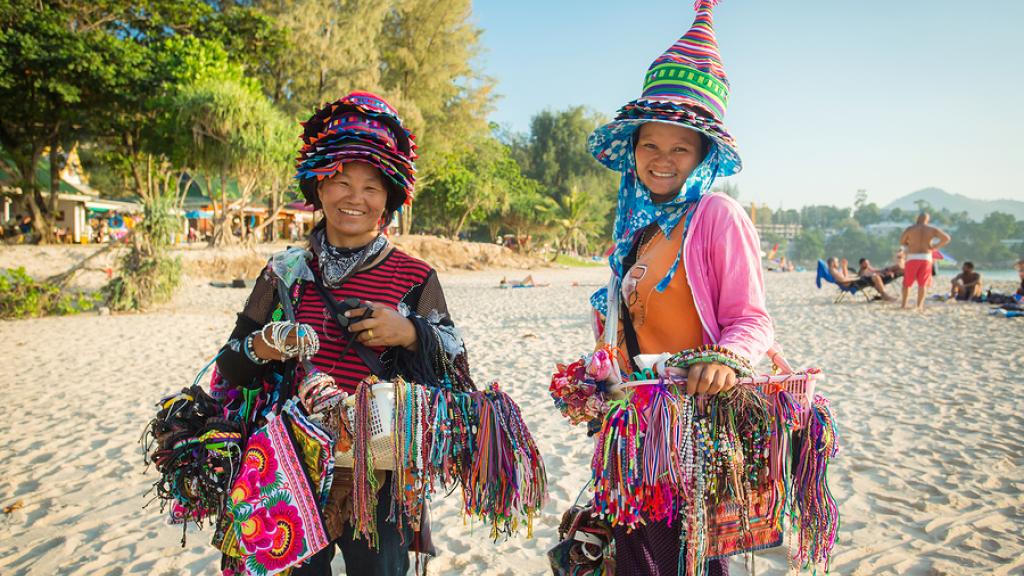 Eat at local restaurants
Restaurants and fast food chains such as McDonald's, Starbucks and The Coffee Club are located all throughout the world with little variation to their menu and products for sale. So instead of eating what's already available and accessible back home, why not indulge in some delicious traditional cuisine at one of the local restaurants? You can develop fascinating insights towards the local culture all while experiencing unique tastes and flavours. The food will be just as affordable (if not cheaper) and you will directly support to the local community. If you're unsure about navigating the local cuisine or restaurants, we recommend signing up for a food tour. Just ask your hotel concierge to point you in the right direction.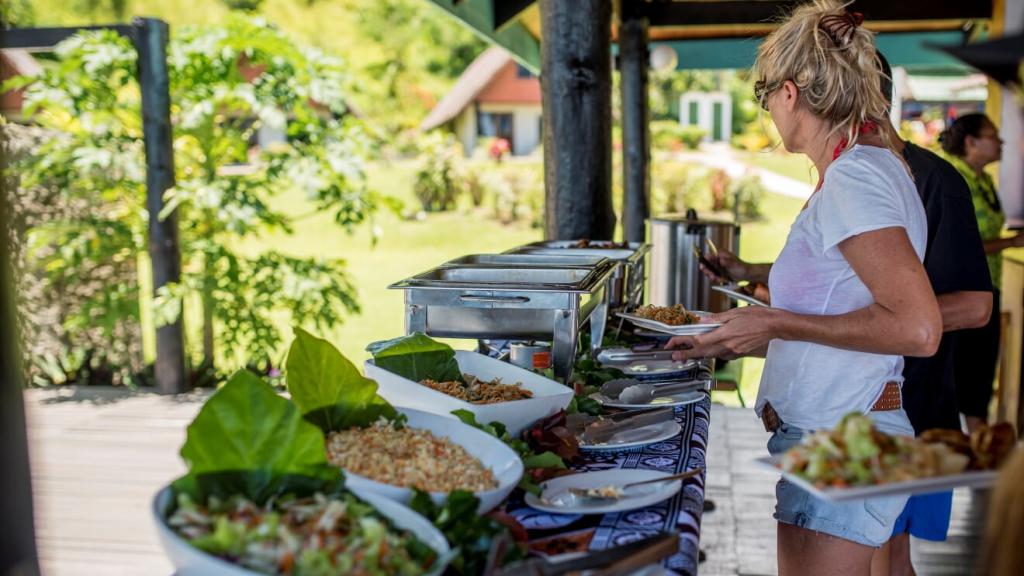 Book tours with responsible operators
Whether you're seeking a fascinating cultural experience, or action packed adventure, sightseeing tours are a major part of any holiday. From cooking classes and craft lessons to animal safari's and jet boating, sightseeing tours offer unique experiences that create lasting holiday memories. To ensure you're travelling ethically, we recommend using a responsible tour operator that also respects the local culture and environment. For example, instead of paying to have your picture taken with a doped up tiger, consider visiting an animal sanctuary or rehabilitation centre that allows you to observe the creatures in their natural environment. The experience will allow you to care for the creatures and interact with them without contributing to animal exploitation.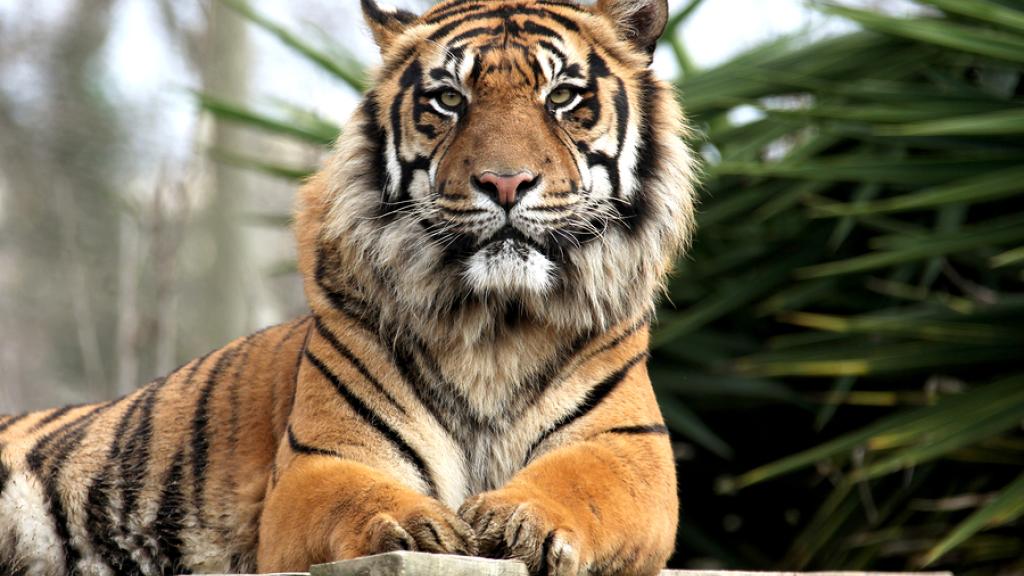 Avoid the following souvenirs
When buying souvenirs and holiday mementos it's extremely important to avoid products that could contribute to damaging the community as well as local flora and fauna. Animal products such as ivory (from elephant tusks) coral, and tortoiseshell plastic are contributing to the extinction of endangered species. Travellers who purchase these products could also be at risk of fines and jail time, so it is best to avoid these. You should also never take artefacts or statues from monuments such as ancient ruins and places with deep cultural or religious significance. Not only does this contribute to the loss of cultural heritage, but you could also face charges at airport customs. Only take things that belong to you and consider how you would feel if this happened in your own country.
While this list is by no means comprehensive, hopefully we've given you a few ideas as to how to become a more ethical holiday shopper! Do you have any ethical travel tips to add? Comment below!
About The Author
Comments