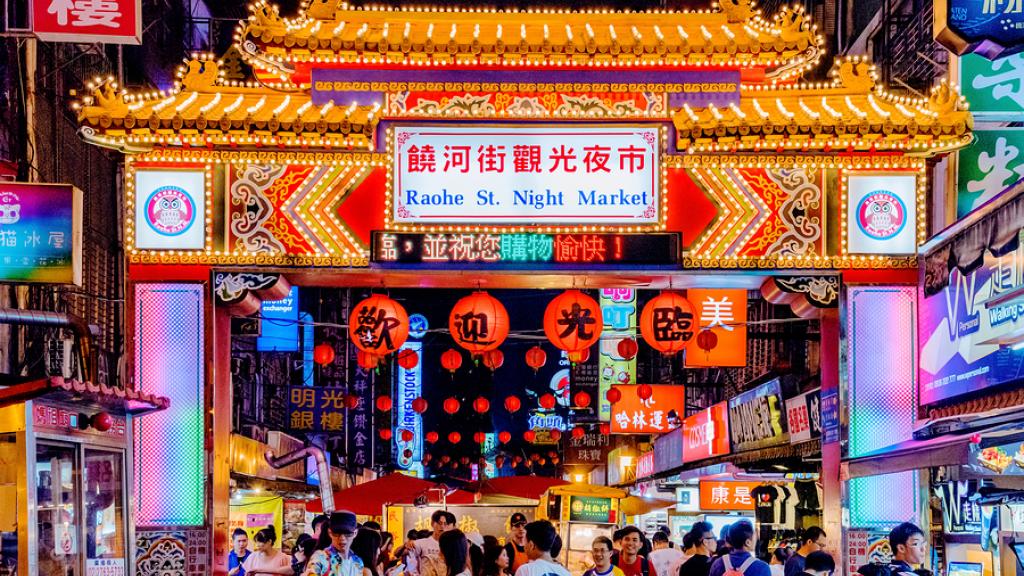 Whether it's to explore ancient wonders in Vietnam, marvel at the skyscrapers in Bangkok or take in the sights of Singapore, there are so many reasons to explore Asia. While Asia attracts many visitors for the alluring culture and attractions, one of the most popular reasons tourists visit Asia is for the food. Boasting a fusion of flavours, enticing tastes and delightful delicacies, Asia has so much to offer the foodie abroad. Here's where you can feast on Asia's best food markets.
Roi Fai Market, Bangkok
Located in Thailand's bustling capital city, Roi Fai Market is a must-visit foodie adventure. Known for its endless marquee of rainbow coloured tents, the Roi Fai Market has become one of Bangkok's most visited tourist attractions. Open Thursday through Sunday from 5:00pm to 1:00am, the market boats a huge variety of delicious Thai cuisine from curries and BBQ, to noodles and sweet treats. With over 2000 stalls selling food, antiques, clothing and accessories, visitors are spoilt for choice at this fantastic Thai market.
What to feast on: While there are many weird and wonderful cuisines to try at Roi Fai Market such as fried insects and boiled pig spine, we recommend trying the Moo Ping (Thai-style Grilled Pork). A traditional delicacy of pork marinated in fish sauce, palm sugar and garlic, these satay skewers are simply delicious!
Temple St Night Market, Hong Kong
A popular street bazaar located on the Kowloon Peninsula, Temple St Night Market is brimming with culture and adventure. Open each night from 6:00pm till midnight, the Temple St Night Markets offer some of the best street food in all of China. As Hong Kong locals are very fond of their seafood, you will find no shortage of fish and shellfish here. One of the most popular dishes at the Temple St Night Market is Chili Crab. A flavour explosion combining fresh crab, lots of chilli, garlic and fermented black beans, the Chili crab is a Cantonese classic.
What to feast on: If seafood isn't really your cup of tea, we recommend trying a traditional clay hot pot. Or, if you're feeling really adventurous, you can sample some roast pigeon!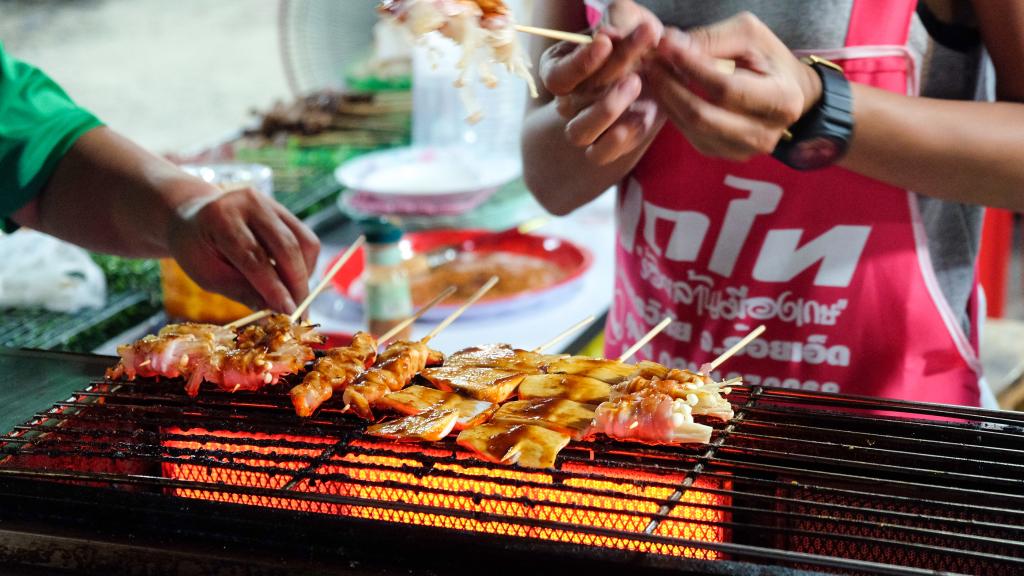 Bugis Street Market, Singapore
Boasting hundreds market stalls selling cheap and delicious cuisine, the Bugis Street Market is Singapore's foodie hub. From Michelin-star hawker stalls to swanky fine dining, Bugis Street is the one stop shop for all things tasty, regardless of your holiday budget. Singapore's cuisine is extremely diverse and offers a fusion of flavours from Malaysia, India, China, Thailand, Sri Lanka and Indonesia. With so much on offer, Bugis Street Market is sure to satisfy even the fussiest of eaters.
What to feast on: While there is so much to choose from at the Bugis Street Market, we definitely recommend trying some traditional BBQ stingray. Cooked in a thick sambal sauce with diced tomatos, chili and shrimp paste, this dish is like nothing you've ever tried before.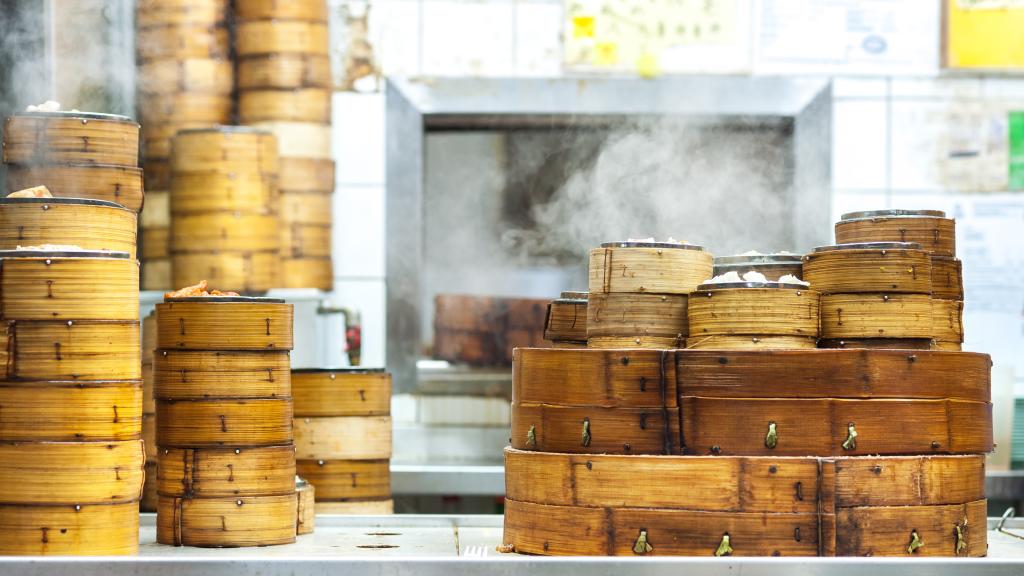 Hoi An Night Market, Vietnam
Vietnam is a goldmine of flavours that subtly change from region to region. For a taste of Vietnams most delicious and affordable cuisine, venture to the Hoi Ann Night Markets to sample some fantastic local delicacies. Open 7 days a week from 5:00pm to 11:00pm, the market has plenty of sweet and savoury options such as traditional Banh Mi, Banh Beo, waffles and deep fried banana pancakes. Featuring hundreds of colourful silk lanterns illuminating the market place with a warm glow, the Hoi Ann Night Market is a popular attraction and photographers hot spot.
What to feast on: If you're craving an after dinner treat, we recommend trying the sweet mango cakes with sticky rice.
Have you visited any of these amazing Asian Food Markets? Got any other recommendations? Let us know in the comments below!
About The Author
Comments