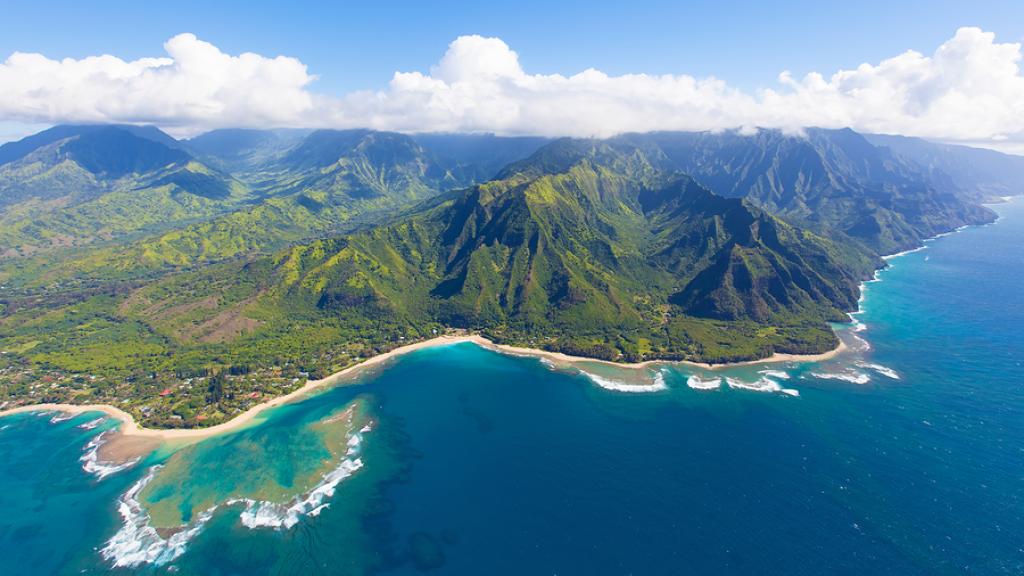 Kauai is the oldest island in Hawaii and you don't get to be six million years old without holding on to a few secrets. There are lots of things we do know about Kauai, including how beautiful it is but there are also quite a few things you probably don't know. Packed into this little island is everything from primeval 'Jurassic Park' rainforest to palm-fringed beaches, sheer cliffs, emerald ravines, thundering waterfalls, majestic canyons and valleys. Some of Kauai's best kept secrets are only accessible by helicopter, boat or some serious hiking. It's time you discovered the true Kauai. Let's start with 5 things you probably don't know about Kauai.
1. Waimea Canyon is the Grand Canyon of the Pacific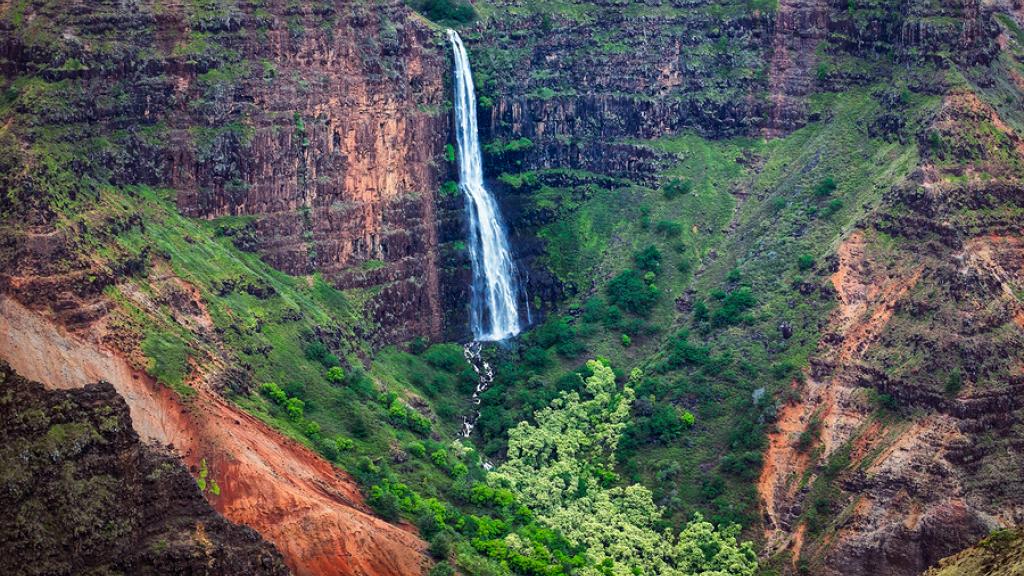 Waimea Canyon is a huge natural attraction. As in, it's a big deal but it's also REALLY BIG. It's affectionately known as the Grand Canyon of the Pacific and at 22km long, 1.5km wide and 1km deep it's certainly comparable. For the best views of this mighty chasm, a helicopter tour is a must. Punctuated by crags and gorges, the red lava rock is brightly contrasted by a cloak of jade green forest. As you zig zag in and out of the rim you're treated to eye-popping views of the ever-changing colours of the Canyon. From the air you can spot the knife-edge ridges and the waterfalls (which are everywhere) that sprinkle the canyon face with sparkles of silver.
2. Kilohana has views of the wettest place on Earth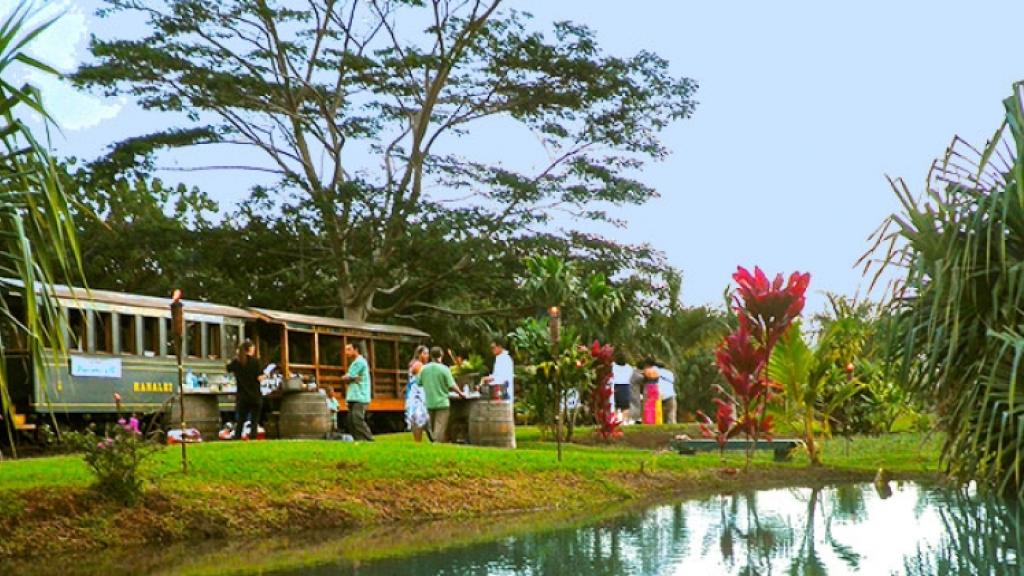 Kilohana Plantation is the rambling heritage timber former residence of sugar baron Gaylord Wilcox. The Tudor-style manor was built at the centre of his 10,500 hectare sugarcane farm in 1935 during the golden era of Hawaii's sugarcane industry. There's plenty to see at the plantation, including views of one of the wettest places on Earth – Mount Waialeale. Also part of the 43 hectare property are shops, historic photographs, art, a train tour, tropical fruit, farm animals, fragrant flowers and a restaurant famous for its banana coconut cream pie. The Koloa Rum Company also has a store and distillery on the grounds of the plantation.
3. Hanalei has Taro everything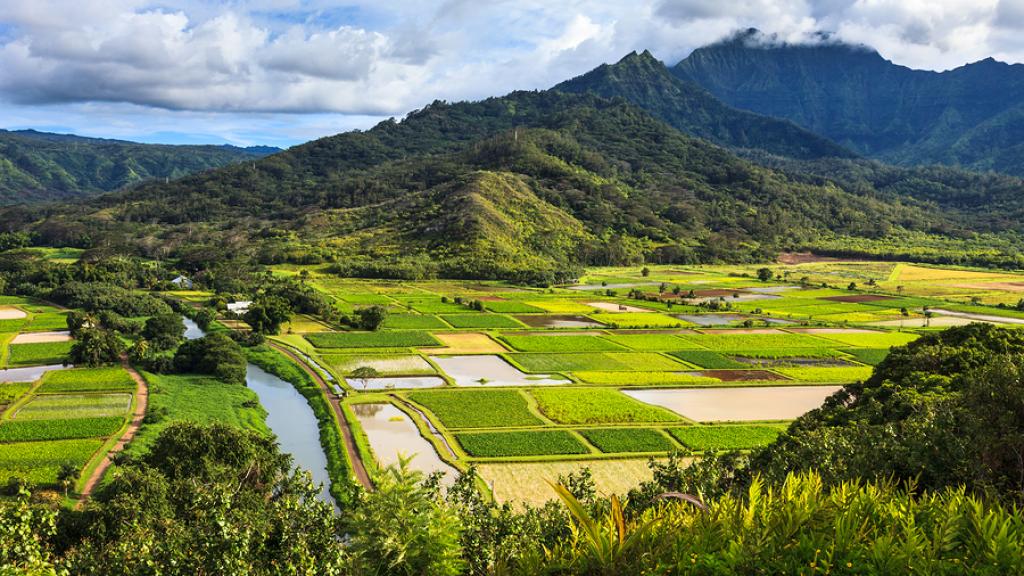 Hanalei is a spectacular section of Kauai's east coast just a little further on from Princeville. Although it's known for the stunning Hanalei Lookout, gorgeous Hanalei Bay and beautiful Hanalei River, it's also known for the patchwork of taro paddies that cover the valley. Surrounded by mist covered mountains, Hanalei enjoys a charming, chilled out vibe and some of the best taro products in Hawaii. For a taste of tradition, local food van Hanalei Taro & Juice Co serves up everything from taro smoothies and taro hummus to taro burgers and, well taro everything! No visit to Hawaii, and indeed the island of Kauai, is complete without trying taro, a tropical root vegetable.
4. Kauai has more than 60 beaches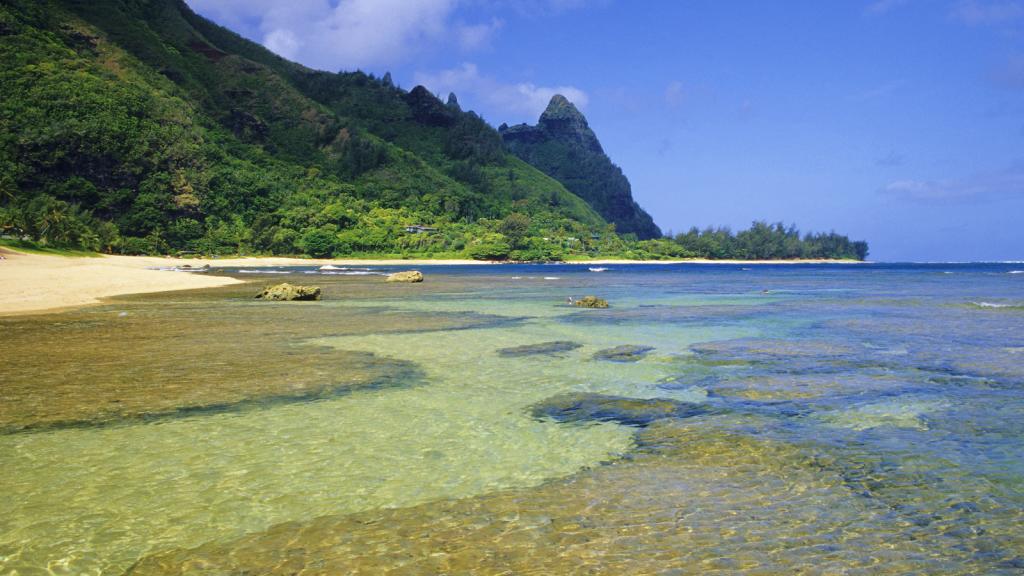 Kauai is famous for its beautiful beaches, but the island actually has more than 60 to choose from so no matter what you like or where you're staying, there's a beach close by to suit you. On Kauai's north shore Anini Beach is ideally located between Princeville and Kilauea and offers some of the best snorkelling on the island. Nearby Hideaways Beach is a quiet place to relax with a short walk and steep stairs delivering you to this petite yet shady beach. Hanalei Bay is gentle in summer but come winter legendary breaks make this beach for pros only. Black Pot Beach is ideal for stand up paddle boarding, surfers and picnics in summer. The south shore is where you'll find the most family friendly beaches including Poipu Beach where you can spot humpback whales in winter or simply swim, snorkel, surf or paddle board.
5. Na Pali Coast is Hawaii's pinnacle of kayaking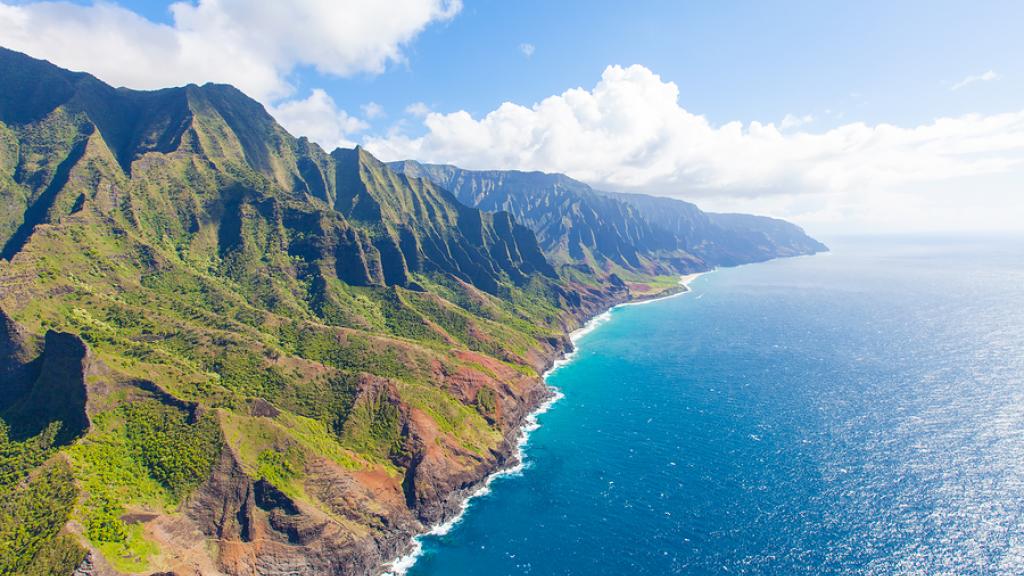 The Na Pali Coast is famous for its breathtaking beauty where on the island's north west, corrugated cliffs rise over 1.2km above clear blue water. Of course this beauty comes at a price and will only reveal itself to those worthy, those who are willing to put in the effort to boat, kayak or hike their way. Or those willing to pay for a helicopter tour. However this world of remote beaches, hidden caves, secret valleys, pristine waterholes and ancient myth and legend is well worth it. All in all, kayaking the Na Pali Coast requires a 27km ocean journey, roughly 5 or 6 hours of paddling. For this you will be rewarded with glorious views, remote beaches, intriguing rock pools, hanging valleys and the company of sea turtles and dolphins.
Comments