Queensland Islands Resorts Where Kids Stay Free
The Queensland Islands have long been a favourite holiday destination with families thanks to their glorious weather, beautiful surroundings and spectacular proximity to the world-famous heritage listed Great Barrier Reef. The tropical natural wonderland continues to draw families on holidays year after year.
Making holidaying with the whole family far more affordable, Queensland Islands resorts where kids stay free allow children up to a certain age to stay free of charge when they use existing bedding in a room occupied by a parent. Most Queensland Island resorts where kids stay free also feature kids clubs which are offered either complimentary or for a small fee.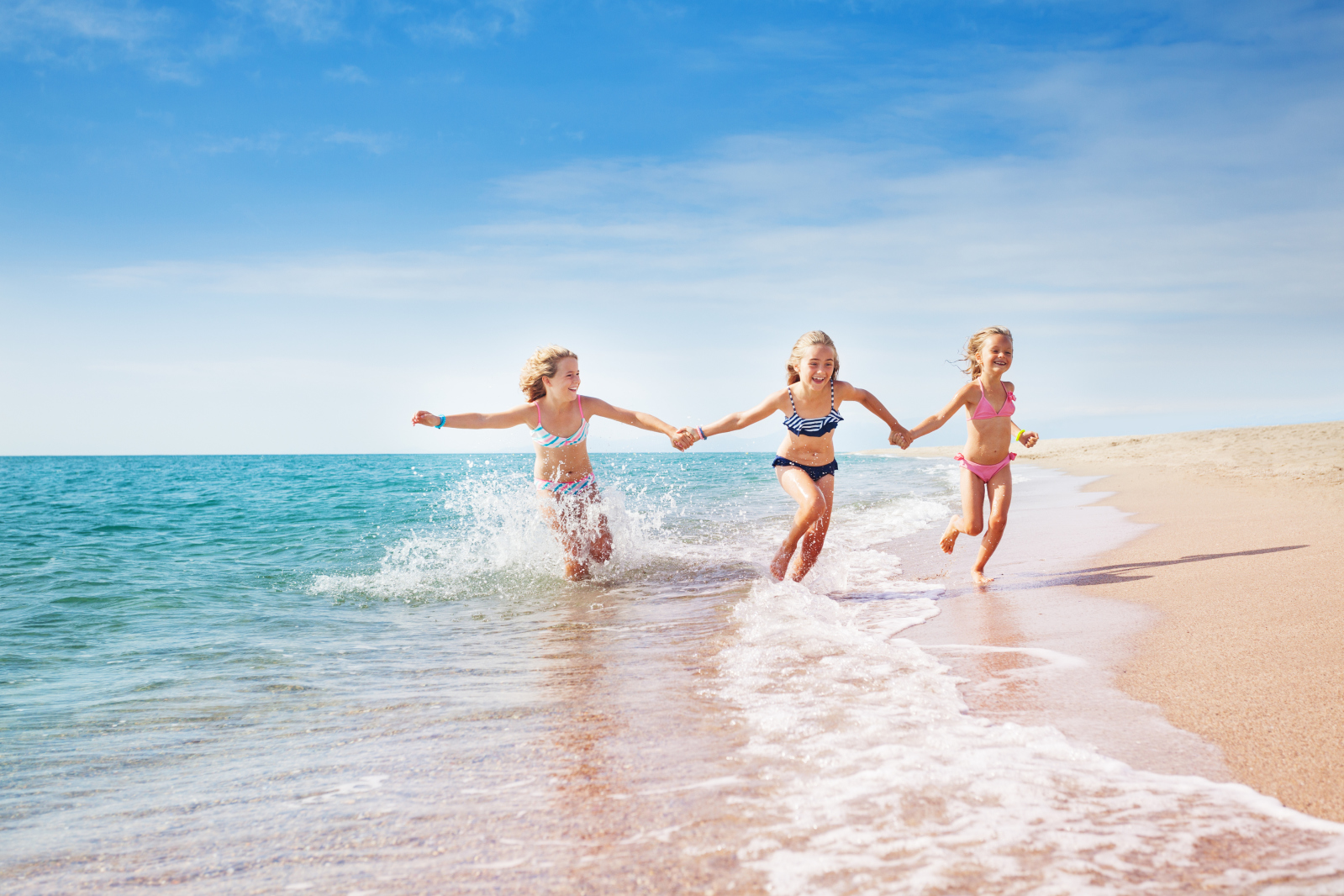 Queensland Islands | Kids Stay Free Holiday Packages
Queensland Island resorts where kids stay free are found throughout the islands including some of the most popular destinations such as Hamilton Island, Long Island and Heron Island and range from 3.5 stars to 5 stars. TravelOnline's Queensland Islands holiday packages where kids stay free make holidaying with the whole family far more affordable.
Top Queensland Islands Resorts Where Kids Stay Free
Hamilton Island Reef View Hotel: Renowned for its spectacular views of the Whitsundays, Hamilton Island Reef View Hotel offers spacious and well-appointed accommodation with the added bonus of kids 12 and under staying free. The resort offers family rooms located on floors 2 - 18 with views of the lush tropical gardens or Coral Sea. Featuring two interconnecting rooms, this option is ideal for families looking for the extra space of 2 bedrooms and 2 bathrooms. The onsite Clownfish Club is a fun place for kids 6 months to 12 years to enjoy games and activities under the supervision of qualified childhood leaders. The Reef View Hotel also offers a unique Baby`s First Holiday Service, giving new parents with young families the opportunity to purchase essentials such as baby formula and nappies in advance or on arrival.
Daydream Island Resort: Recently renovated, Daydream Island Resort is just 30 minutes by ferry transfer from Hamilton Island Airport and Port of Airlie in Airlie Beach, and is the only resort on the island. A tropical paradise in the heart of the Queensland Islands, this is where families can create magical memories with the added benefit of kids staying free. This enchanting resort offers a haven of relaxation and adventure for all ages. The resort is also famous as the home of the Living Reef, an especially popular attraction for families. The man-made coral lagoon holds over 100 species of marine life and includes above-ground lagoon pools as well as an underwater observatory. Guests can experience the stingrays, fish feeding and learn about the reef and marine life at the Education Centre which also features an interactive touch pool.
Whitsunday Apartments: Located on the resort side of Hamilton Island overlooking the breathtaking Coral Sea and directly adjacent to famous Catseye Beach, Whitsunday Apartments is a spectacular resort that offers an unforgettable experience for the whole family. Combining the convenience of hotel facilities with the flexibility of self-catering, these beachfront holiday apartments enjoy the added bonus of children 12 years and under staying free of charge on existing bedding. A gateway to exploring the wonders of this tropical paradise, families can bask in the luxury of spacious apartments with stunning ocean views, providing a comfortable and relaxing retreat after a day of adventure. There's also the onsite Clown Fish Club where children aged 6 weeks to 14 years can enjoy games and activities under the supervision of qualified childhood leaders. Better yet, the kids club is offered with extended hours during school holidays.
Hamilton Island Yacht Club Villas: Located on Hamilton Island, the 5 star Hamilton Island Yacht Club Villas is a breathtaking Queensland Islands resort where families can revel in an unforgettable vacation. Nestled amidst the azure waters of the Coral Sea, this luxurious retreat offers an exquisite escape for both parents and children. Kids up to 12 years of age to stay free of charge at the resort which also offers free meals for children (conditions apply) and a kids club, creating a perfect opportunity for families to bond and create cherished memories together. The spacious, elegant villas provide the ideal sanctuary to relax and unwind, boasting stunning ocean views and modern amenities. Little ones can engage in an array of exciting activities, from snorkelling in the vibrant coral reefs to building sandcastles on the pristine beaches. Meanwhile, parents can indulge in leisurely strolls, fine dining experiences, and rejuvenating spa treatments. At Hamilton Island Yacht Club Villas, an enchanting blend of relaxation and adventure awaits, ensuring an unforgettable getaway for the entire family.