Surfers Paradise Clubs & Pubs
Surfers Paradise is renowned for the glitz and glam of its wild nightlife. Enjoying a reputation as the nightlife capital of Australia, Surfers Paradise clubs and pubs can be found pumping on any night of the week. Boasting live music, sports events, themed parties, prize giveaways and more, there's something for everyone in the centre of the Surfers party scene.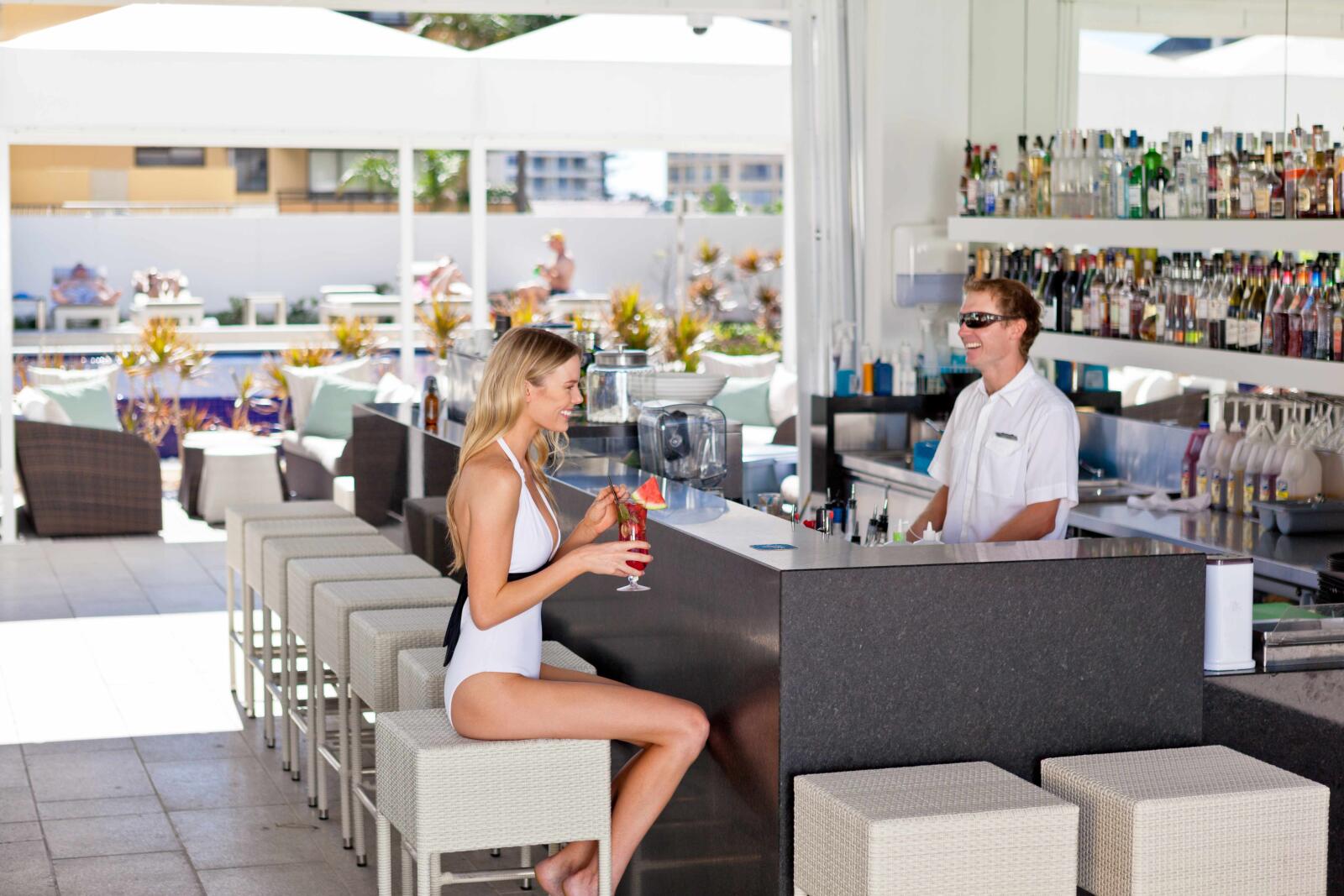 Primarily concentrated on Cavill Avenue and in the Cavill Mall, Surfers Paradise clubs and pubs offer everything from lounge bars and taverns to stylish clubs, restaurants come cocktail bars and the bright lights and packed dancefloor of pumping nightclubs.
The entertainment precinct of the Surfers Paradise clubs and pubs really comes alive after dark with a mix of solo acts, live bands, DJs and plenty of guest appearances from artists from all over the world. There are also some fantastic nightlife cards that are available from a number of different venues and offer a range of exclusive deals, discounts and promotions.
In order to maximise the fun on your nights out on the town, plan your stay around the happening nightlife of Surfers Paradise clubs and pubs. Don't worry about lining up for a taxi late at night or splitting the cost with your mates, stay right in the heart of Surfers where all the action is.
There are a great range of accommodation options located within walking distance of Surfers Paradise clubs and pubs including
Mantra Sun City, Novotel Surfers Paradise, Q1 Resort & Spa, Rhapsody Resort[, and Vibe Hotel. Ranging from 3 to 5 stars, these accommodation options offer something for all budgets and are conveniently close to Surfers Paradise nightlife.