Main Beach Holidays & Travel Guide
Home to one of the most popular beaches on the Gold Coast, Main Beach is the ideal combination of casual yet sophisticated holiday atmosphere, shopping and dining and theme parks. Just minutes from Surfers Paradise, Main Beach offers a laid back lifestyle on 'The Spit', a long sandbar popular for water activities such as surfing, fishing, boating and jetskiing.
Dividing the Pacific Ocean from the Broadwater, Main Beach lies south of Southport and is home to the fun and family friendly Sea World theme park. A 25 hectare marine park, Sea World offers educational yet entertaining marine life shows, attractions and thrill rides.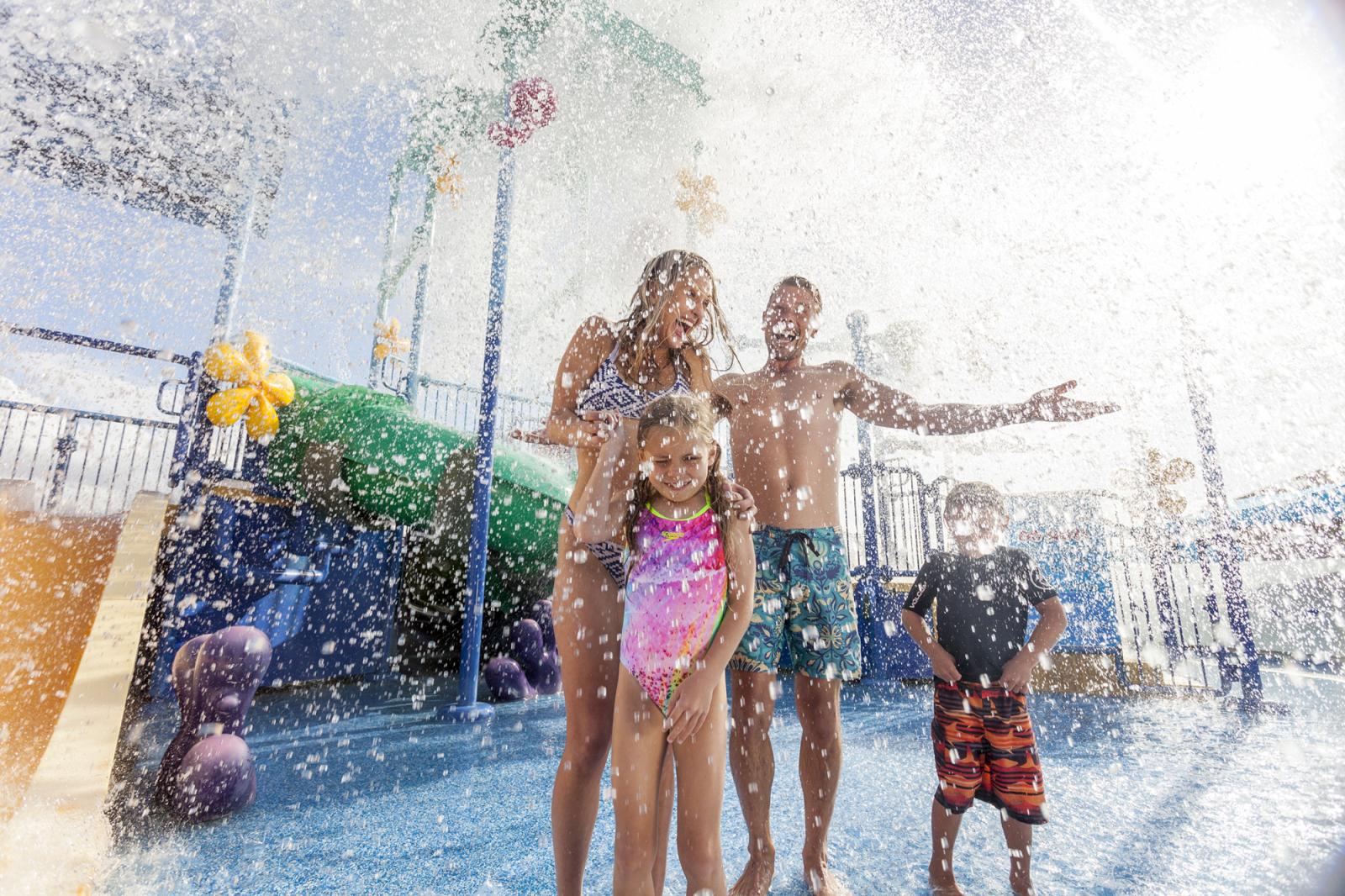 Tedder Avenue is Main Beach's primary tourist strip and is home to a cosmopolitan range of shopping and dining options including upmarket establishments and accommodation such as the Palazzo Versace where affluent locals, visitors and sometimes even celebrities can be spotted.
The Marina Mirage, located in Mariners' Cove, is a sophisticated shopping complex offering boutiques, fashion, specialty stores and even a Farmer's Market from 7 am til noon every first and third Saturday of the month.
The beachfront along Main Beach is the ideal place to relax and features a great range of facilities including BBQ facilities and picnic benches. There's plenty of space to enjoy some outdoor activities like throwing a Frisbee or perhaps a game of volleyball and there are plenty of cafes and restaurants nearby.
Nature lovers will enjoy a wonderful range of activities in Main Beach including a number of nearby dive sites such as the Scottish Prince shipwreck. There is also the stunning Federation Walk, a nature walk that stretches all the way from The Spit in the north, through Main Beach and past the famous Bathing Pavilion all the way to Surfers Paradise. Meandering through some of the most beautiful and popular destinations on the Gold Coast, Federation Walk charts a number of areas currently going through a littoral rainforest regeneration.
Throughout the year, Main Beach also plays host to a number of exciting events and perhaps the most well-known of those is the annual Gold Coast 600 racing carnival which features the famous V8 Supercars. Main Beach boasts some of the best trackside holiday accommodation on the Gold Coast and is always in high demand at this time of year.
Top Hotels In Main Beach