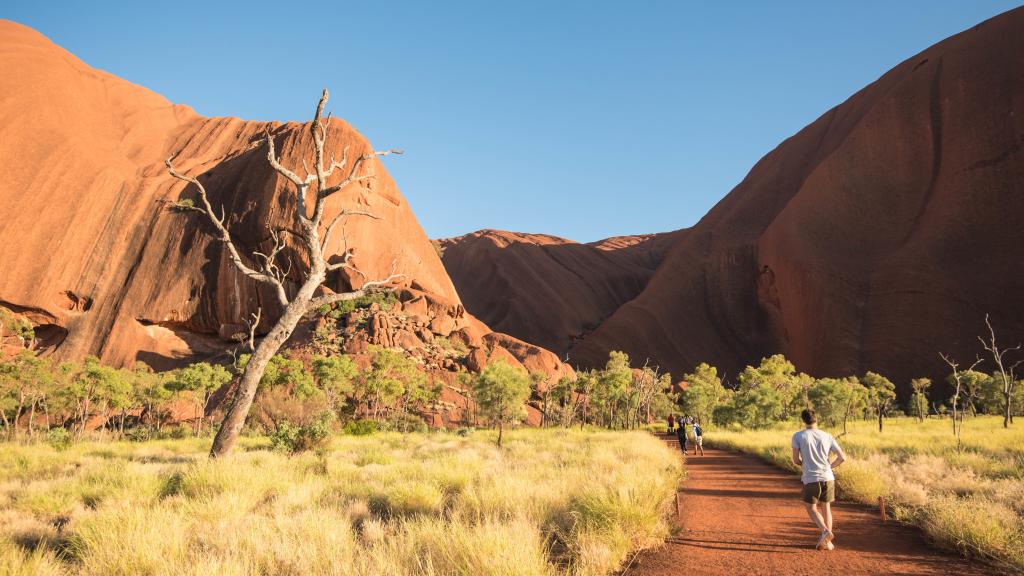 Attracting over 2.7 million visitors each year, Australia is a spectacular continent rich in beauty, culture and natural attractions. Boasting red rock deserts, turquoise tropical waters, and wondrous wetlands, the Australian landscape is as unique as they come, so it's no surprise that we have 19 UNESCO World Heritage Sites scattered across the country. While many Aussies tend to venture abroad for their holidays, they just don't realise the incredible natural beauty on offer in our own backyard. So, if you're planning a trip to the land down under, or just want to explore some of the amazing country we call home, here are some of the UNESCO World Heritage Sites to add to your Australia itinerary.
Great Barrier Reef
Experience the wanderlust of the Whitsundays and visit one of Australia's most iconic natural attractions, The Great Barrier Reef. Holding the title of world's largest and most beautiful coral reef, the Great Barrier Reef is spread across more than 2,000 km of ocean, and can even be seen from space! Home to over 400 types of coral, and 1500 species of fish, this World Heritage wonder is best explored by snorkelling and scuba diving. Discover the tropical turquoise waters, kaleidoscopic coral and abundance of friendly marine life in this iconic natural wonder.
Kakadu National Park
Just 260km from Darwin lies one of the world's richest wildlife parks, Kakadu. Boasting dramatic scenery and rugged escarpments, this World Heritage listed natural treasure is home to over 19,000 sq km of dazzling wildlife and unique ecology. Ancient cave paintings and rock carvings tell the stories of the prehistoric first inhabitants as well as indigenous communities who still live there today. Nature lovers will relish the sight of cascading waterfalls, exotic bird life and even salt water crocodiles. The perfect glimpse into Australian wildlife and cultural history, Kakadu National Park is sure to impress.
The Blue Mountains
Escape from the hustle and bustle of city, take a breath of that fresh mountain air and venture out to the picturesque Blue Mountains. Just 50km west of Sydney lies a collection of stunning sandstone plateaus, steep gorges and lush valleys that have been gouged out over millions of years. Home to several national parks and conservation areas, this UNESCO World Heritage site is the perfect place for a weekend adventure. With so many walking trails and natural attractions on offer such as Jenolan Caves, Three Sisters and Botanic Gardens there is something for the whole family at the Blue Mountains.
Uluru
Holding the title of largest rock on earth, Uluru or Ayers Rock stands at 348m high, 3.1km across and 1.9km wide. Formed over 550 million years ago this majestic monolith holds significant spiritual and cultural meaning to the traditional owners of the land , the Anagu people and is an iconic Australian landmark. As well as being a UNESCO World Heritage listed site, Uluru has also been named as one of the seven great natural wonders of the world. While the rock itself is the major attraction, there is so much to see and do at Uluru, you can explore the land with a traditional owner, join a camel tour or 4WD safari or even explore other World Heritage listed geological formations like The Olgas.
Have you visited any of these UNESCO World Heritage sites? Tell us about your adventures in the comments below!
About The Author
Comments