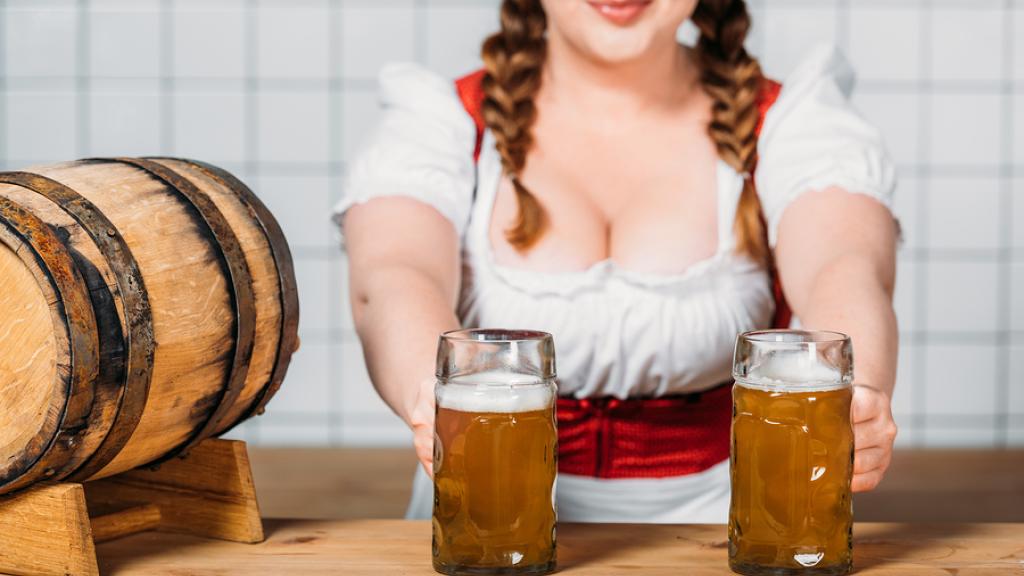 Australians love any excuse for a party whether it's a BBQ at a mate's place, or inside a beer hall dressed in a dirndl, Australians love to get together and celebrate life! So, it's no surprise that we love Oktoberfest! Boasting endless amounts of beer, vibrant celebrations and all you can eat giant pretzels, Oktoberfest is a spectacular German festival that Australians just can't get enough of.
Wait, What Is Oktoberfest?
Holding the title of world's largest beer festival, Oktoberfest is a 16-day event that begins in Munich Germany from the middle of September until the first week of October. Oktoberfest originally began as a wedding celebration over 200 years ago when Bavaria's Crown Prince Ludwig married Princess Therese of Sazony Hildburghausen. The iconic wedding was celebrated with multiple days of drinking and feasting, which then became an annual event. Today, Oktoberfest is celebrated in cities across the world with traditional Bavarian costumes, lively music, delicious food and of course, beer.
Oktoberfest celebrations have been popping up in cities all over the world, including Australia. Brisbane, Sydney, Melbourne, Adelaide, and Perth hold annual Oktoberfest events that seem to get bigger and better year after year. So, if you can't make it to Munich this year, Australia Oktoberfest is the next best thing! Even though we are approximately 15,000 km from Munich, it's no doubt that Australians love Oktoberfest… here's why.
The Atmosphere
Boasting quirky German music, schnitzel eating contests and crazy carnival rides, Oktoberfest is an adult friendly amusement park that Aussies can't get enough of! Inside the elaborately decorated beer halls you will find hundreds of people sharing tables, striking up conversations with strangers, cheers-ing and chanting to music with new found friends. It doesn't matter who you are or where you come from, at Oktoberfest everyone is there to have fun and make friends.
The food
While beer may be the highlight of Oktoberfest, the Bavarian food is simply amazing. German cuisine has always been a favourite among Australians and its not hard to see why. The rich and delicious food boasts mouth-watering large portions that are guaranteed to impress. Giant pretzels, wiener schnitzel, pork knuckle, and potatoes galore are what you can expect to find at Oktoberfest so prepare to indulge in some delicious German delights.
The Outfits
Australians sure don't shy away from a dress-up party - and who doesn't love an excuse to dust of their dirndl and lace up their lederhosen? Traditional Bavarian dress is the most defining feature of Oktoberfest, and a staple of German festival culture. Almost everyone attending Oktoberfest (even in Australia) will be donned in their finest German attire, and with so many options and colours to choose from, it's so much fun to express your personality and get into the German spirit!
The Beer
Us Australians tend to like a beer or two, so it's no wonder that we love Oktoberfest. It wouldn't be Oktoberfest without the beer. But not just any beer… only hand-crafted German beers that are made with hops, barley, water and yeast (It's the law!). Oh, and did we mention that beers are sold by the litre? Proost!
Have you been to an Oktoberfest celebration? Let us know in the comments below!
About The Author
Comments