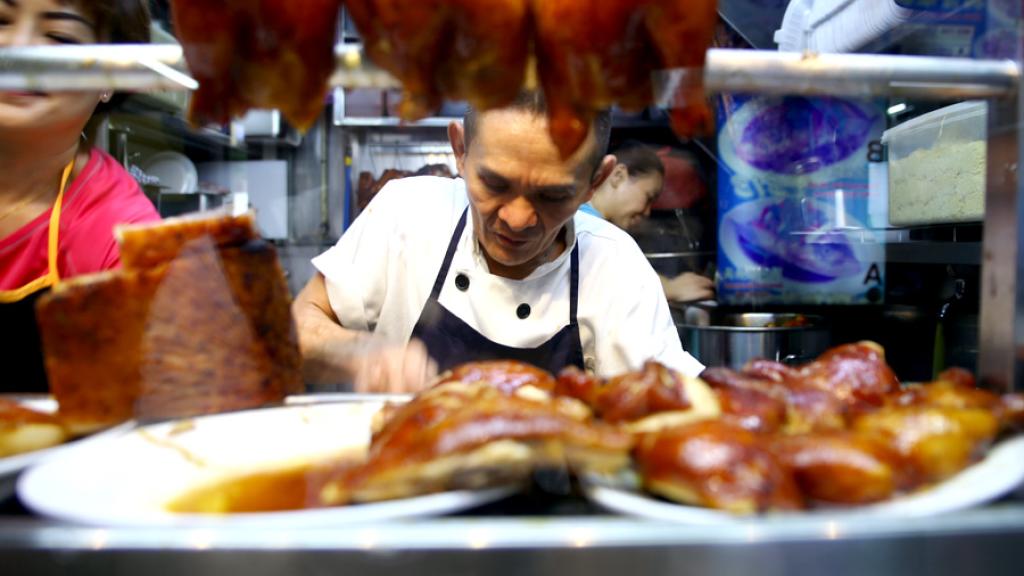 Foodies rejoice, no longer do you have to take out a personal loan and book months in advance in order to experience Michelin star cuisine. In fact, a quick collection of coins from the back of the couch should be enough to get you your very own Michelin starred dish in Singapore. The very first street hawker has been bestowed with the honour of receiving a Michelin star and it's set to shake things up in the culinary world.
For the uninitiated, a Michelin star is one of the highest distinctions any restaurant can receive. It denotes food prepared to the highest standard, an astronomical gastronomical experience if you will. Until now, these coveted stars had been reserved for fancy restaurants around the world. This illustrious commendation is synonymous with haute cuisine heavyweights like Heston Blumenthal, Marco Pierre White and Gordon Ramsay.
But now, a small chicken and noodle stall in Singapore's China Town has changed the international dining scene forever, becoming the first street food vendor to receive a Michelin star. Receiving a Michelin star can change the fortune of a restaurant forever and rocket it to success almost overnight. However the food at Singapore's Hong Kong Soya Sauce Chicken Rice and Noodle is so good that huge lines already form every morning as hungry diners wait for Chan Hon Meng to open up shop.
For 35 years Chan Hon Meng has served up his Hong Kong-style soya sauce chicken noodles and although his delicious food has always been popular with the locals, the secret is now out to the rest of the world. Not surprisingly, upon being invited to the Michelin Guide Singapore Gala Dinner Chan Hon Meng was sceptical. Having worked hard for so many years in the tiny stall by himself, being recognised alongside some of the world's most famous chefs was overwhelming.
Although he doubted whether a street hawker was even allowed to be nominated, Chan Hon Meng attended the gala dinner where he received his Michelin star. This makes his food the cheapest meal represented in the Michelin Guide at just $1.50. The majority of the food represented in the guide is typically priced at ten times that amount. However this perhaps marks the renaissance of street food and although the lines for Chan Hon Meng's Hong Kong-style soya sauce chicken noodles won't be getting any shorter, it's well worth the wait on any visit to Singapore.
Comments