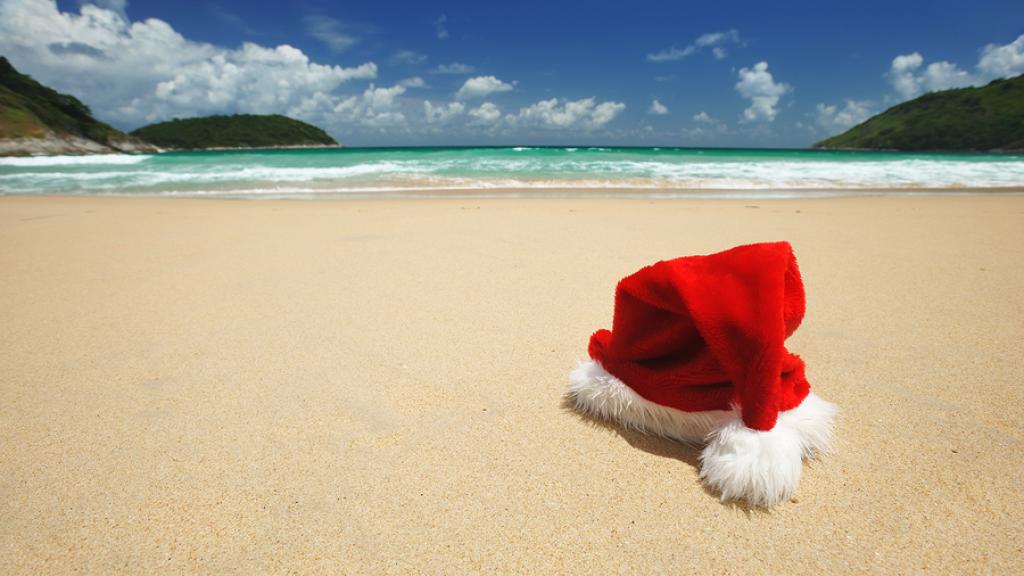 Christmas is always a popular time to travel, it's the time of year when everyone is feeling a little spoilt and indulgent and it's also usually the time of year when most people get time off work. Tis the season to spend quality time with the family, whether you're living it up in a holiday home on the coast or taking the whole family on an overseas trip. However, holidays are meant to be relaxing and travelling with family, especially at Christmas time, isn't always the most relaxing experience and tensions can run high. That's why we've come to the rescue with some of our top tips on how to survive the Christmas holidays with family and friends.
Expectation
You can't choose your family and unfortunately you can't always choose whether you travel with them either. If it looks like you'll be holidaying with a rello who really gets to you, make sure you've got a friendly ally and ensure that expectations are set early. Making sure everyone agrees on budgets, chores, activities and other such aspects of the trip should eliminate the chances of confrontation or meltdowns.
Location
Consider who will be going and what everyone's goals are. Do you want to relax? Do you want to experience something/somewhere new? Are you continuing a time-honoured tradition? It doesn't really matter whether it's something old or something new, what's important is sharing and creating new memories. While adventure might be fun, a familiar place removes the 'unknown' aspect and the chaos that can sometimes ensue.
Accommodation
Ensure wherever you'll be staying is large enough to comfortably accommodate all guests. There's nothing like being stuck in each other's back pockets to have siblings of all ages snapping at each other. A bit of space is great for keeping the peace and a central area to hang out, swap stories, open presents and host the annual 'holiday variety show' is a great way of bringing everyone together without the added pressure of being crammed in.
Recreation
Make sure activities are well thought out and that there are a variety of ways to keep families of all ages entertained. Group activities like beach cricket or even just shell collecting are a great way to enjoy some quality time together while smaller groups are better for personal interest activities like shopping for the girls and fishing for the guys. It will be fun to swap stories at the end of the day and you never know, mum might just surprise you with her batting skills.
Relaxation
Above all, don't forget that a holiday is meant to be just that - a break from the bustle and stresses of daily life. It should be a fun, relaxing and enjoyable experience for everyone and a bit of 'me' time is integral in appreciating your friends and family, no matter how crazy they are. It's also important that when heading back home and, unfortunately, back to work that you feel refreshed and ready for another year of saving for your trip.
Comments