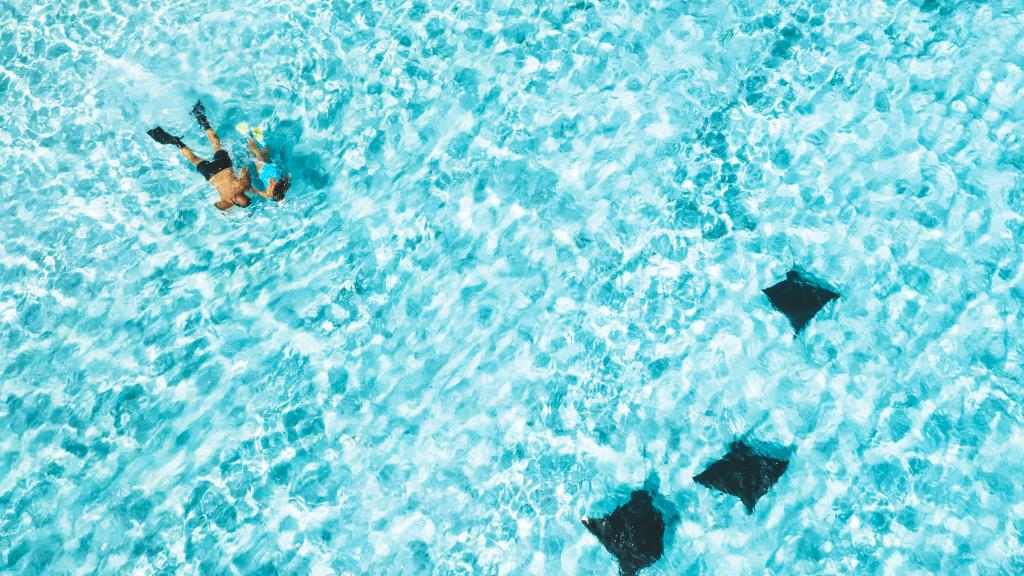 Discover the world's best destinations that are upping the green factor. From hotels & resorts committed to reducing energy consumption, to sustainable holiday activities that give back to the local communities, these eco-friendly escapes tick all the boxes for a feel-good holiday experience.
Heron Island
Set on the spectacular Great Barrier Reef, Heron Island is the perfect destination for an eco-friendly escape. During your visit to Heron Island, you are not only a guest of the resort, but a guest of nature. Think of it like the world's biggest aquarium – where you can roll out of bed just footsteps from the sea and snorkel straight off the beach into vibrant coral gardens. Guests are invited to join in protecting and preserving the spectacular natural beauty of this region through a range of educational activities and excursions such as reef walks, turtle talks and snorkelling trips. Additionally, Heron Island is completely disconnected from technology and the outside world. That's right, no phone reception, WiFi or television. We're talking no news, no shoes… aka holiday bliss.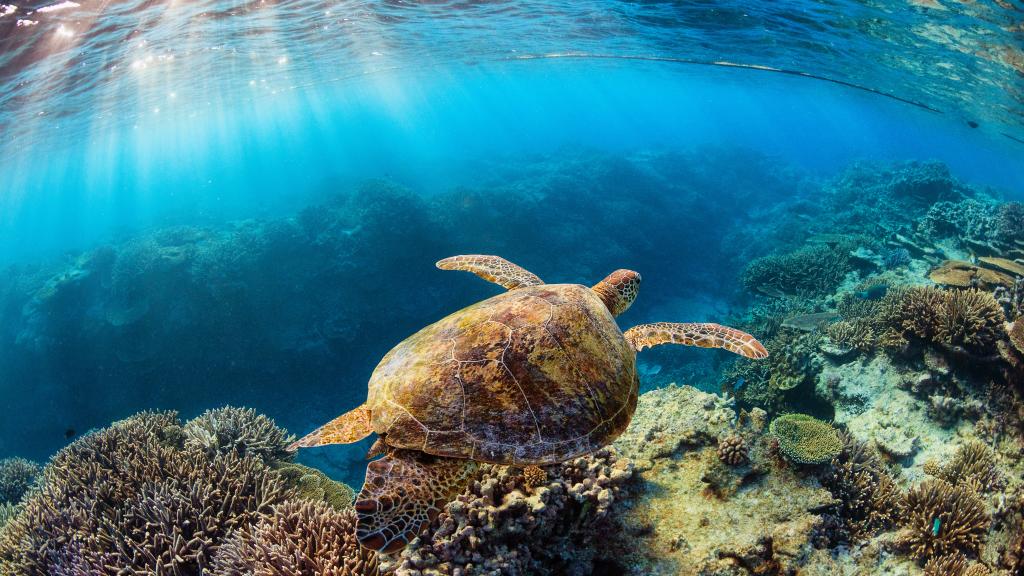 Fiji
Renowned as the ultimate tropical paradise, Fiji is an amazing location for an eco-friendly escape. Combining the perfect balance between culture, well-being, nature and island luxury, the award-winning Jean-Michael Cousteau Resort is a spectacular resort that has been constructed with sustainability in mind. Built from naturally harvested materials, the resort is dedicated to preserving the environment including the spectacular coral reef. A live coral farm has been built to restore the reef, where broken coral fragments are being replanted and nursed back to health. Additionally, all produce is sourced from the local area and all water is treated and re-used to pump into the nearby ponds and wetlands.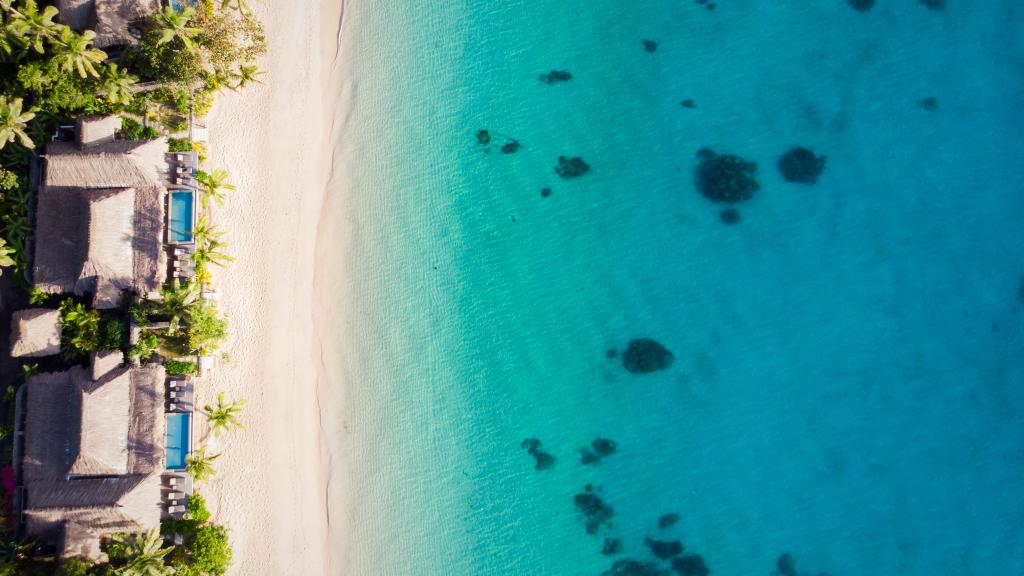 Lady Elliot Island
Unwind to the sounds of nature on an eco-adventure to Lady Elliot Island. Located on the southern tip of Australia's World Heritage listed Great Barrier Reef, Lady Elliot Island is a spectacular coral cay renowned as one of the best snorkelling and diving sites in the world. A haven for nature lovers, Lady Elliot Island offers a myriad of ways to explore her stunning landscape including glass bottomed boat rides over the colourful corals, snorkelling, scuba diving and guided reef and nature walks. Dedicated to the preservation of the Great Barrier Reef, Lady Elliot Island resort has reduced its energy consumption and carbon emissions by introducing solar and gas technology as well as water desalination plants. The goal is to work in harmony with nature for the benefit of future generations.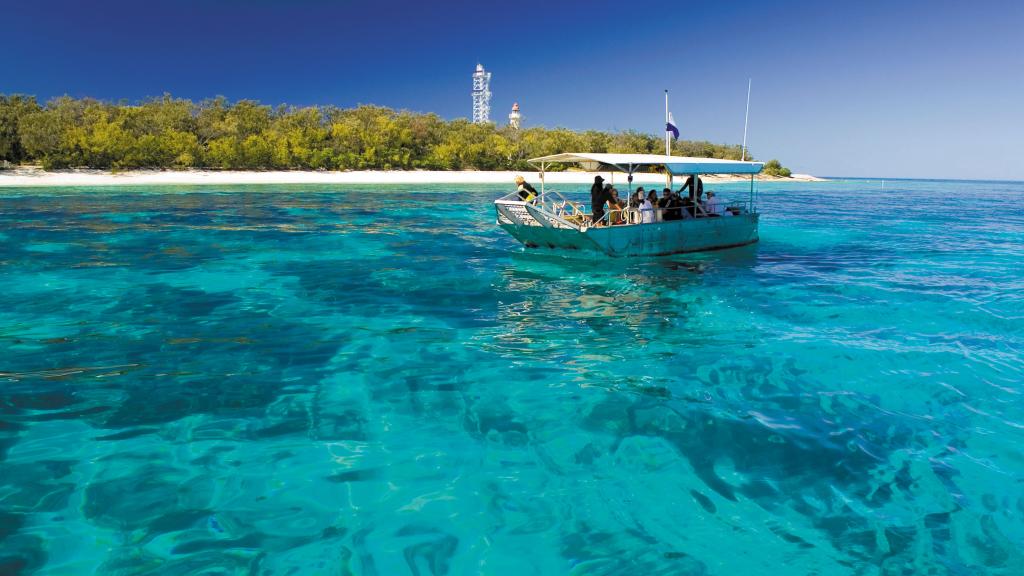 Bali
Just 4 hours from Australia's west coast lies the alluring tropical island of Bali. A beautiful destination busting with exotic food, wellness activities, iconic rice paddies and cultural experiences, Bali is the perfect place for an eco-escape. Dedicated to sustainability, in 2019 Bali officially banned single-use plastic items in a bid to cut down on ocean pollution. 'Green tourism' has become increasingly popular within the region, with many travellers seeking eco-friendly accommodation and experiences.
Located amid breathtaking and protected natural environments, Bali eco villas are a fantastic choice for your next eco-friendly escape. Renowned for their sustainable practices and low impact operations, Bali eco-villas are made from local timber and sustainable materials. Their traditional Balinese décor compliments the stunning natural environment and the open-air plan allows for ultimate relaxation. From treehouses and bungalows to private cottages and villas, some of our favourite Bali eco-villas include FuramaXclusive Villas & Spa, AlamKulKul Boutique Resort and Lembongan Island Beach Villas.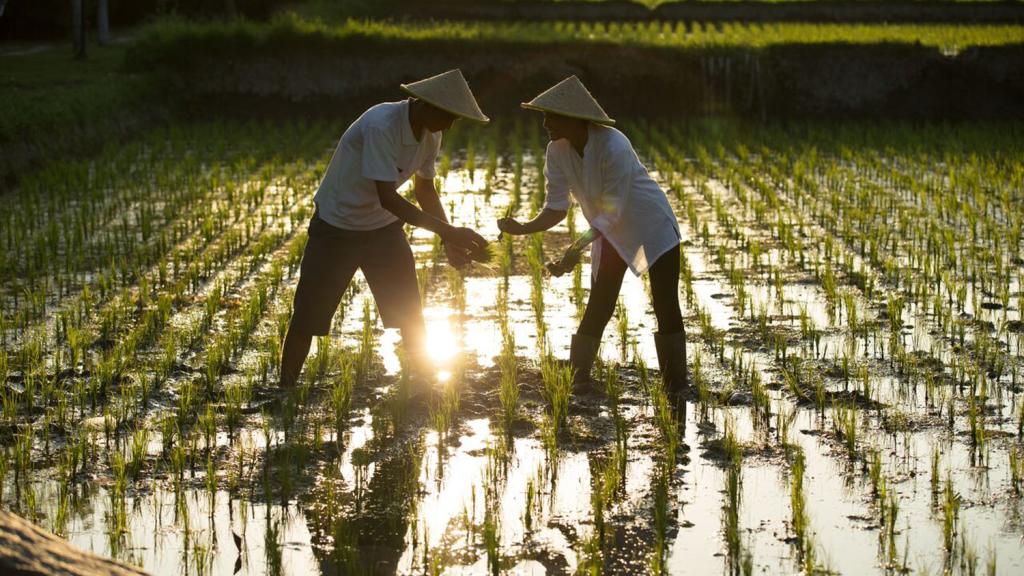 Where is your favourite destination for an eco-friendly escape? Let us know in the comments below!
About The Author
Comments