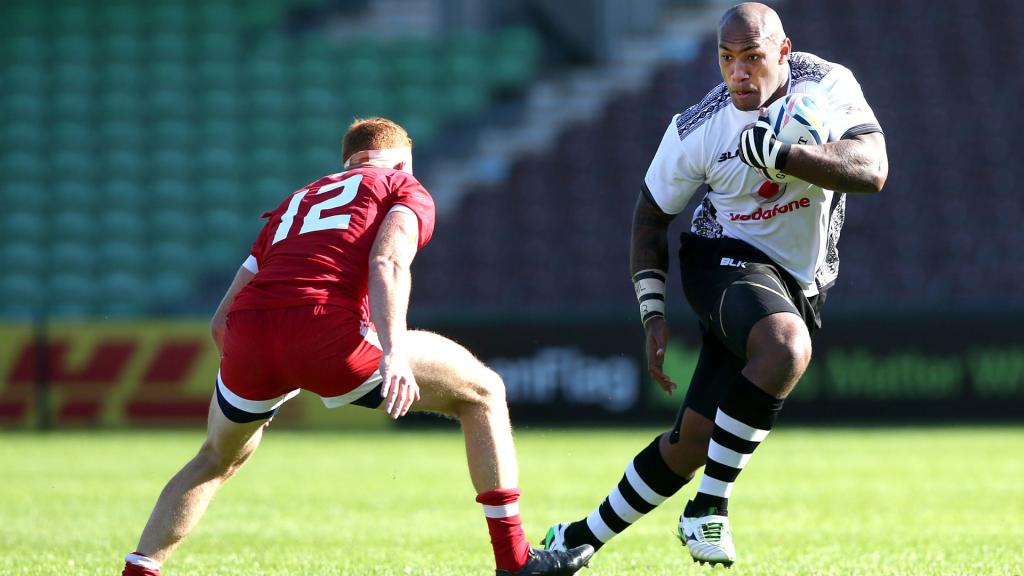 Rugby fever has taken hold after some impressive performances by Fiji in the 2015 Rugby World Cup. While the Fijian teams have delighted crowds in both the 15 and 7-player formats for years, this year they have really stepped it up and their excited fans flying bright blue flags and decked out in flower garlands have followed them all the way to Twickenham. The first World Cup rivals for England, the Fijian team took on Canada on Sunday 6 September and cruised their way to victory, defeating Canada 47-18.
Fiji are known for causing an upset with the Pacific Island team surprising Wales in the 2007 World Cup and almost repeating the shock against South Africa in the Marseille quarter finals. This year, Fiji not only have the players but also the spirit and key position experience to really throw a spanner in the works at the upcoming Rugby World Cup. Although Australia, England and Wales are the traditional heavyweights, Fiji is set to give them a run for their money, although the three sides are expected to vie for places in the quarter final.
Winning the Pacific Nations Cup in July, Fiji has posed an unorthodox attacking threat which will require Australia's defensive game to be top notch in order to claim victory. Fiji's game is a far cry from its humble beginnings which saw many of these now warrior-like men start out as young boys running around school ovals and fields, tossing a ball and tackling each other with little more than a handful of friends and family and the occasional tourist to cheer them on. However these players are now known around the world and serve as an inspiration for many young, up and coming rugby players back home.
See where it all began and perhaps catch some of the next big names in Fijian rugby in action, with a visit to Fiji. Join in a game with some of the locals or just sit back and cheer them on. While you're there, there's plenty more 'sitting back' to be done with these Fiji holiday deals. They don't call it a tropical paradise for nothing and the fantastic range of resorts offer some pretty lush facilities. Soothe aching muscles from that big tackle with a relaxing massage at the indulgent day spas or limber up and tackle the brilliant buffets for breakfast, lunch and dinner. You'll be beefed up like a rugby forward in no time! If all that gets too much, cool off with a dip in an infinity pool and work on your tan to achieve that traditional Fijian 'Polynesian glow'.
Comments