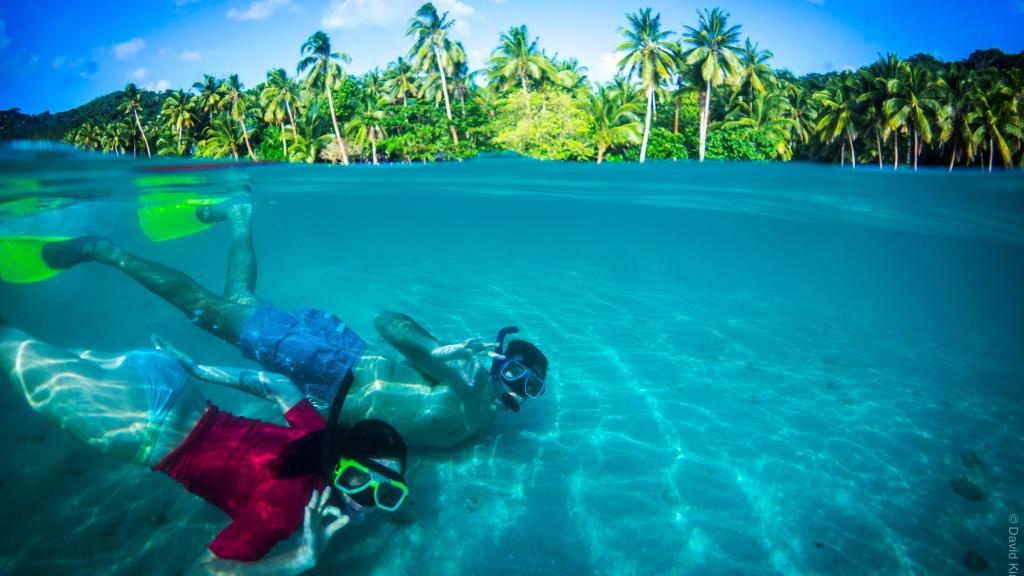 As the cold snap descends and school holidays near, it's only natural to start thinking of warmer pastures. While still a few weeks away yet, we like to book our winter escape early so as to provide a little motivation through the darker days. It's in those moments that your feet first touch the cold morning tiles, or you head to work in wet mist only to return under darkness, that a pre-planned Vitamin C break becomes a symbol of resilience and strength. Here we've compiled a little list of the sultry destinations that caught our attention this year; now it's just a matter of counting down.
Fiji
Floating in the South Pacific just a few hours offshore from mainland Australia, Fiji has been a mecca for Aussie families for decades. Crystal waters, swaying palms, a rich culture and the famously hospitable locals keep our tourists returning season after season. While Fiji may be a popular holiday destination, that shouldn't be cause to deter. Rather, Fiji holiday packages consistently offer extraordinary value for money – especially for those with kids who may be eligible to fly and eat for free, while giving families flexibility in the tours and accommodation that works for them.
Thailand
Whether Bangkok's bright lights are calling or you're dreaming of white sands and azure waters, Thailand offers travellers extraordinary diversity of experience. As you thaw out and immerse yourself within the local culture, Thailand reveals itself as a multifaceted, richly cultured country which caters to everyone from the intrepid backpacker and girls week-away to the exciting family holiday.
Whitsundays
Nestled among the Great Barrier Reef, the glorious Whitsundays are made up of 74 unique islands just waiting for your next visit. Only a few kilometres offshore from Cairns, the region boasts abundant activities to keep the whole family occupied. With average temperatures sitting around the mid-twenties, visitors are free to explore the kaleidoscopic reef, discover shipwrecks and trek through the verdant rainforests, up into breathtaking summits. For those who'd like to travel domestically this year, the Whitsundays has our vote.
Bali
Lush terraces, golden light and that oh-so relaxed Bali culture, Indonesia's most popular island has us returning every break. There's something about the humid climate and laid-back nature of the Balinese that resounds with Australians, making it one of our favourite international travel destinations year on year. The string of islands also offers myriad activities for everyone, world-class swimming, scuba diving and snorkelling; intrepid treks and volcano hikes.
Comments