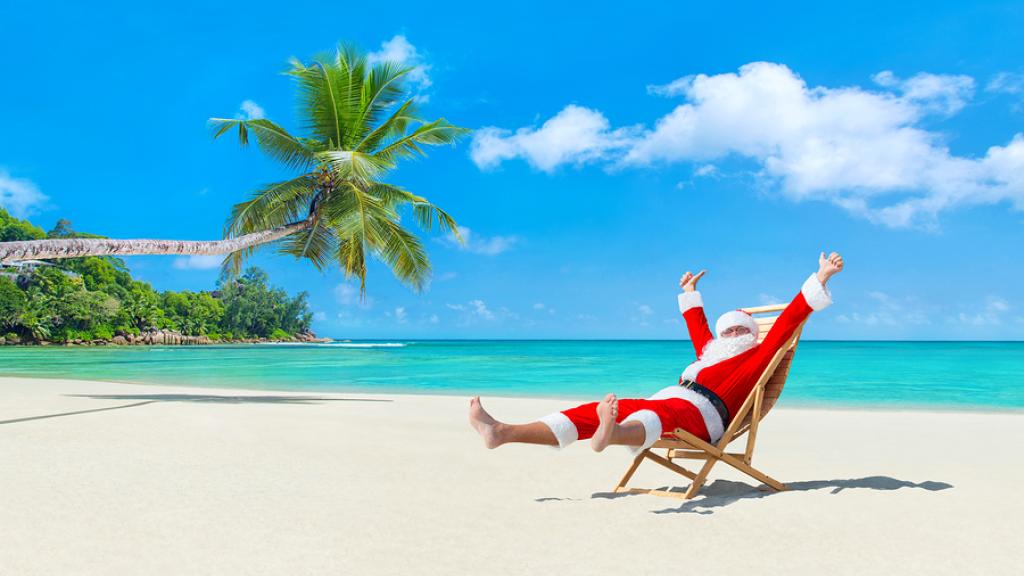 Ahh Christmas… it's that special time of year where we celebrate with our loved ones, forget that calories actually exist and indulge in some seriously delicious roast turkey. It's all about decorating the tree, cracking open the bon bons and eating fried caterpillars… wait what? Well for some countries across the world, Christmas is celebrated a little differently with some very weird and wonderful traditions. Let's take a look at some of the wackiest Christmas traditions from around the world.
Kentucky Fried Christmas
Unlike the traditional ham or turkey that is typically eaten on Christmas Day, Japan celebrates the holidays with a bucket of fried chicken! From what started as a marketing campaign in 1974, KFC's festive slogan "Kentucky For Christmas" has since spawned into a nationwide tradition. Although Christmas is not even a national holiday in Japan, families from across the nation flock to their local KFC for a delicious Christmas meal which includes lots of fried chicken and Christmas cake for desert.
'Witch-mas' in Italy
Instead of a bearded man in a big red suit, an ugly but kind old witch known as Befana delivers toys to the children of Italy. On January 5 it is tradition for Italian parents to leave out a plate of broccoli and spiced sausages with a glass of wine for Befana who will fly down the chimney on her magic broomstick and deliver Christmas presents to all the good boys and girls.
Island Vibes in Hawaii
From surfing Santa's to reindeer dolphins, Christmas in Hawaii is truly a tropical affair. While some locals import their traditional Christmas trees from the mainland U.S., other residents get creative and decorate tropical palm trees with intricate baubles and lights. Santa also switches his traditional fur-trimmed suit for a vibrant Hawaiian shirt and dolphins tow his canoe-style sleigh!
Creepy Crawly Christmas
When you think of Christmas cuisine, creepy crawlies don't really come to mind do they? Well in Southern Africa, caterpillars are consumed by the dozen! By eating Christmas caterpillars and emperor moths, the locals believe they will swallow some extra luck for the coming year. Not sure about you, but we think we'll stick to eating turkey this year…
'Lit-mas' in the Philippines
Attracting thousands of people from across the globe, The Giant Lantern Festival in the Philippines is a spectacular Christmas tradition where eleven local villages compete to build the most extravagant Christmas lantern. When the festival first began many decades ago, the lanterns were small and simple structures made from Japanese origami paper and lit by a single candle. Today, the lanterns have grown to around six metres in diameter and are illuminated by electric bulbs that change colour and sparkle in beautiful kaleidoscopic patterns.
Have you come across any of these wacky Christmas traditions? Got any more to share? Leave them in the comments below!
About The Author
Comments