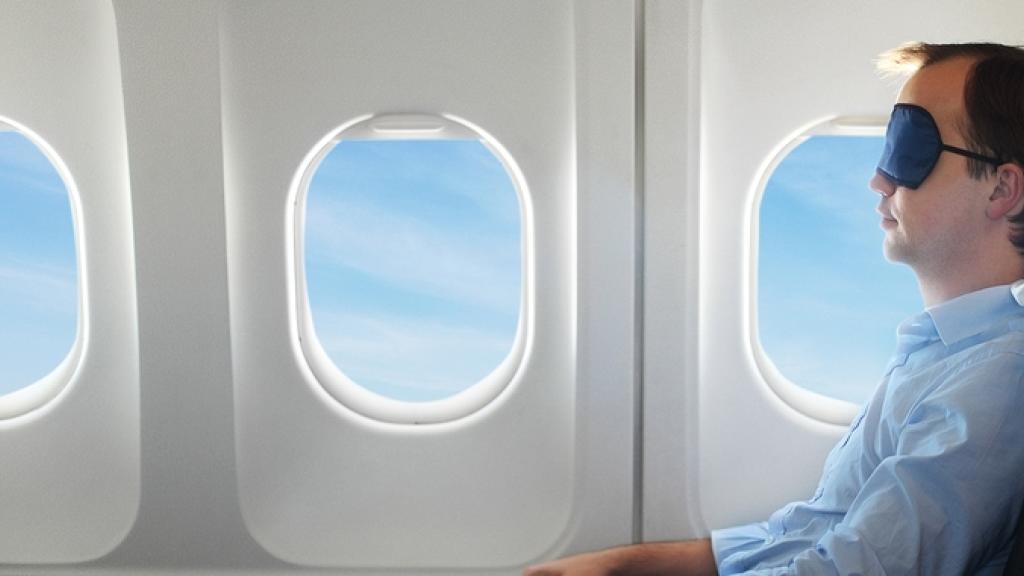 Australians are some of the most well-travelled people on earth and despite having a pretty great country of our own, there's nothing we love more than getting out and exploring the rest of the word. Still, our little island is quite a ways away from some of our favourite holiday destinations and long hours of flying are often required to reach our vacation destinations. For example, to get to London from Australia's east coast you're looking at around 24 hours in the air. That's a long time to be stuck on the same plane, in the same small seat surrounded by strangers.
Who was it that said it's all about the journey rather than the destination? Clearly they've never flown the long haul red eye to the USA with a crying baby behind them. While you can't really control your fellow passengers or the affect they have on you, there is certainly plenty you can do for yourself to make a long plane ride much more agreeable. Here are our top 10 tips for surviving long haul flights.
Location, Location, Location
Don't wait until check in to choose your seat, get in early and make your seat selection when booking your flight. Whether you just love sitting over the wing, prefer a window seat for the views and added sleeping support or need to be by the aisle for easy access to the bathroom, you'll want to make sure you've locked in your preferred location. Getting the kind of seat that you want will work wonders when it comes to feeling relaxed as you board the plane and it makes those long hours pass just that little bit faster when you're feeling at ease.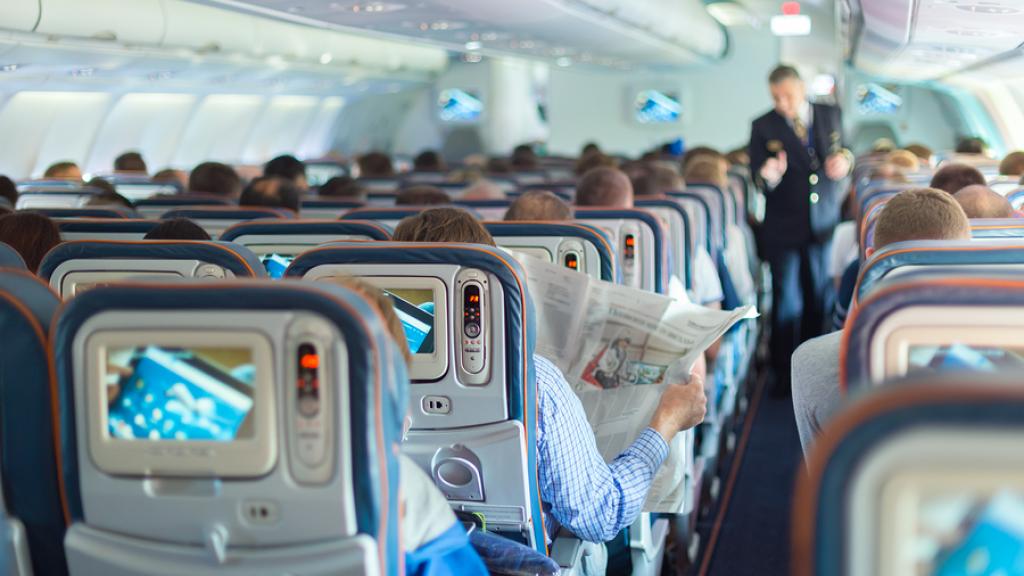 Train for the plane
You're about to spend up to 24 hours in a sitting position, prepare your body for that. Ensure that you spend some time walking, stretching or working out at the gym the day before your flight. Don't overdo it, you don't want to be sore either but working out all your kinks the day before will make for a much more comfortable flight. Make sure you get plenty of rest as well, don't deny yourself sleep in the hopes that you'll be so exhausted you'll be able to sleep on the plane. This can really backfire.
Dress for success
When it comes to a long haul flight, success equals comfort so dress appropriately. Tight jeans, waistbands that dig in and stiff shirts are not going to be your friend. You're on holidays after all – relax! There's no one you need to impress, so dress for comfort. Layers are great for this because not only can temperatures fluctuate on the plane, but once you're settled in your seat you can get down to basics without looking like a slob. If you really want to hit your holiday looking stylish, pack another set of clothes and do a quick change at the airport.
Smuggle your snuggle
Travel pillows and blankets don't take up much space in your bag but they can make a big difference during your flight. After all, it's hard to get comfortable and doze off when you're hunched over shivering and your head slumping all over the place. A blanket keeps you warm and cosy while a travel pillow supports your head and neck, giving you a better chance of nodding off and sleeping upright mid-air.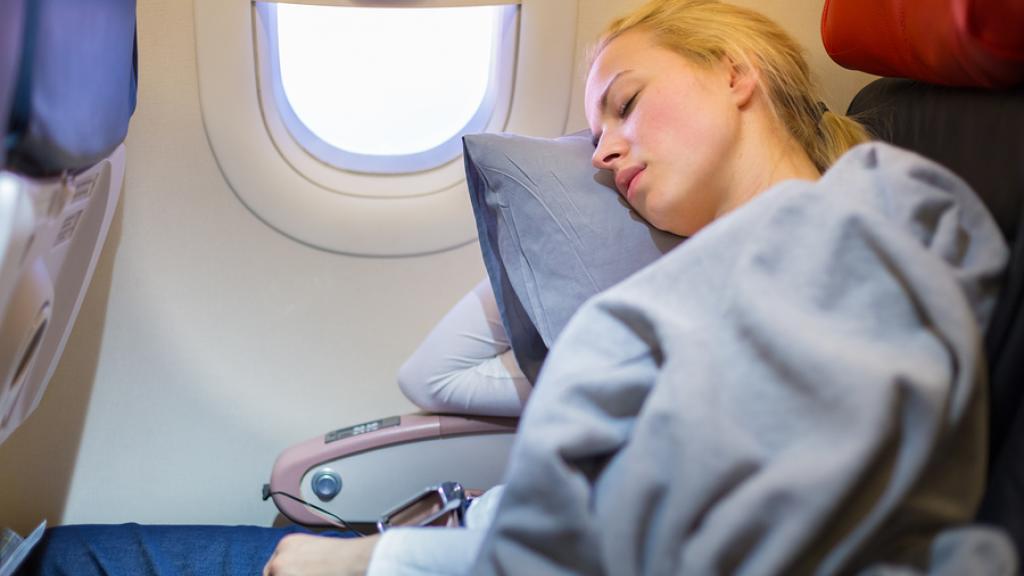 See no evil Hear no evil
Why is it that it's so easy to fall asleep at home with the TV blaring and the lights still on but drifting off on the plane is almost impossible? Whether it's the white light from your neighbours laptop or the sound of the giggling guy across the aisle watching the latest comedy, there are plenty of things that interrupt your attempts at slumber. For the best chance at rest, make use of an eye mask and ear plugs or noise-cancelling headphones. Whether you bring your favourites from home or just use the ones provided by the airline, the added quiet and darkness will give you the best chance for rest.
Pack a snack
Most long haul flights include some snacks and a meal or two but it's always good to have something at hand to nibble on. That way, if your stomach starts calling for the meal service before they're ready to serve it, you've got something to munch on. Even if it's just some crackers or a piece of fruit, you'll appreciate being able to manage your appetite on your own terms. Just remember to get rid of any leftovers you might have before passing through quarantine at your destination.
Back-up your entertainment
Load up your phone, tablet or laptop with music, movies and e-books in case the in-flight options aren't to your taste. The time will fly by (pardon the pun) much quicker if you're catching up on your favourite TV series rather than mindlessly watching the least lame movie in the in-flight selection. It's also worth packing a magazine or book – as in the real paper ones – to give your eyes a bit of a break from the screen.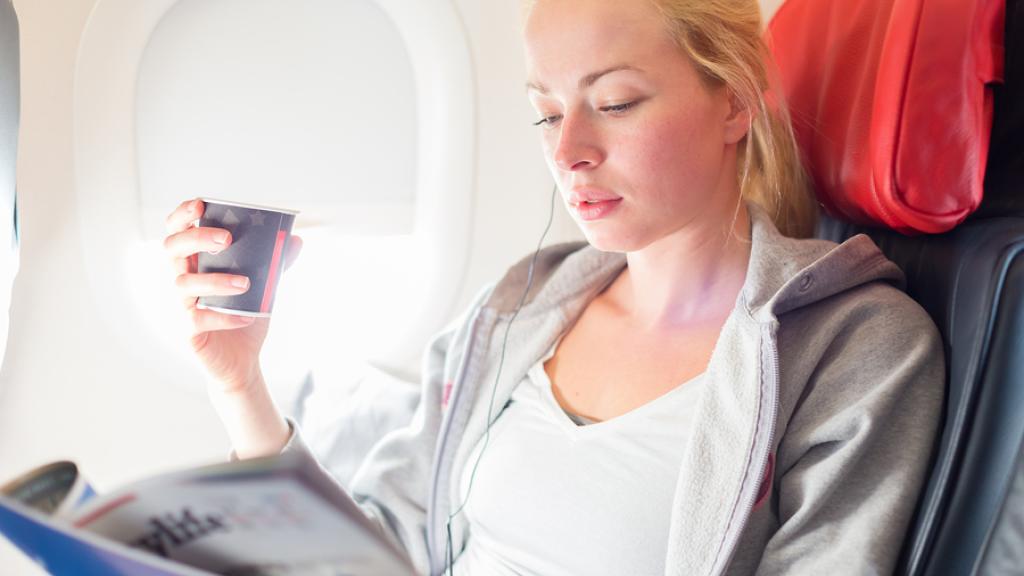 Keep calm in carry on
Whether you're an anxious flyer, are bored out of your brain, frustrated from lack of sleep or just watched an apocalyptic movie about evil aliens ending the world, you may start to feel a little anxious during the flight. There are many ways to combat these stressors and you should stick with whatever works best for you. Whether its deep breathing exercises, a relaxing glass of wine or just a naturally calming cup of tea, being prepared will help you keep calm and help the feeling to pass a little faster.
Hydration is your salvation
Often, the difference between staggering off the flight feeling like garbage and stepping off the plane feeling ready to face the world all comes down to hydration. Your cognitive function, mood and energy levels are all diminished when you're dehydrated. It's also responsible for headaches, irritability and dry flaky skin. Be sure to drink lots of water throughout your flight, even if you don't always feel like you need it. Limiting booze and sipping water regularly will make the world of difference when it comes to hitting your holiday at full speed and wasting your first day feeling flat.
Keep it clean
After hours and hours in the air, you can be forgiven for feeling less than fresh. However, you'd be surprised just what a difference it makes to end your flight with a little freshen up. A clean face, brushed teeth and a soothing swipe of moisturiser will have you feeling alive again. A little kit packed with travel sized comb, tooth brush and tooth paste, deodorant, facial wipes and moisturiser will be your best friend on a long haul flight.
Comments