5 Star Hawaii Accommodation
Hawaii is renowned as a glitzy holiday hotspot and with such a great range of 5 star accommodation on offer, you can live it up in luxury no matter which island you choose to visit. From the famous shores of Honolulu's Waikiki Beach to the spectacular Big Island, guests can enjoy deluxe accommodation that promises an unforgettable holiday in the Hawaiian sun. Whether you plan on shopping up a storm, hopping on a board, working on your tan or visiting some of Hawaii's powerful monuments and attractions, there's a diverse range of 5 star Hawaii accommodation to suit you.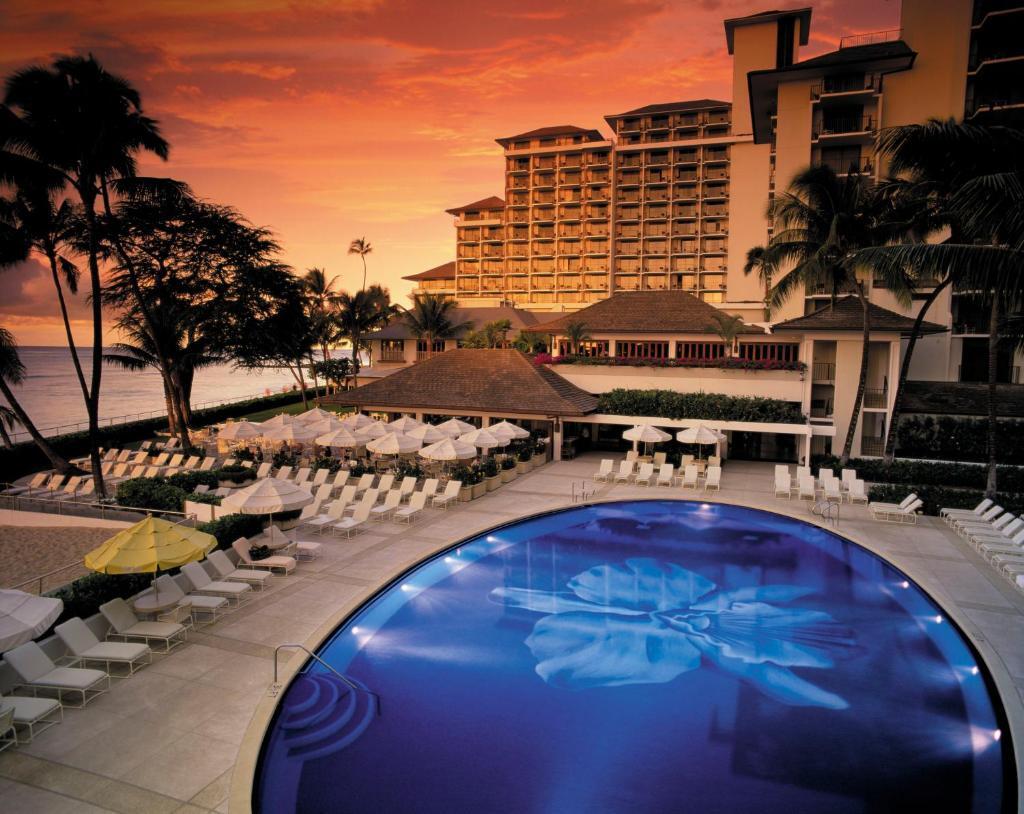 5 star Hawaii accommodation is located across all of Hawaii's islands, everywhere from Honolulu and Oahu to Kauai, Maui and Hawaii Island (known as the 'Big Island'). Enjoy all the added extras afforded to 5 star accommodation, including deluxe suites, cutting-edge onsite facilities, spectacular views and unparalleled service. Modern comforts such as designer toiletries, spacious interiors, private pools and spas and direct beach access are also often included.
With a genuine appreciation for inspiring bedroom views, 5 star accommodation generally offer rooms and suites that boast amazing outlooks over the ocean, beach and verdant mountainscapes.
Located in Honolulu, the Moana Surfrider, A Westin Resort & Spa offers luxury beachfront accommodation just 45 minutes from the Honolulu International Airport. Backed on to the famous Waikiki Beach, the resort is surrounded by landscaped tropical gardens and conveniently situated near shopping and dining attractions. Also in Honolulu, the The Royal Hawaiian, a Luxury Collection Resort is an exclusive resort with 528 stylish guest rooms. Providing the perfect place to relax and indulge, The Royal Hawaiian, A Luxury Collection Resort enjoys fantastic onsite facilities including a spectacular swimming pool, jacuzzi, private cabanas, bars, restaurants, water and beach activities.
As such, don't deny yourself the unique experience of staying in luxury at our range of 5 star Hawaii Accommodation on your next visit to this stunning island holiday destination. No matter which island you choose to visit or even if you decide to stay on multiple islands, there's an array of 5 star Hawaii accommodation to suit your needs.
5 Star Hawaii Deals