Sunshine Coast Art & Craft
Although it's mainly known for its outstanding weather, spectacular hinterland, gourmet local produce and wonderful surfing and beaches, the Sunshine Coast is also home to a thriving art and craft scene. In fact, Sunshine Coast art and craft is widely regarded as Queensland's creative heart and it's not hard to see why - inspiration is all around! A tranquil region offering stunning scenery and plenty of places to retreat, the Sunshine Coast serves as a muse for a large number of local and visiting artisans.
The Sunshine Coast art and craft community is home to a plethora of painters, potters, glass blowers, leather toolers, stone and timber carvers as well as artisans who work with delicate precious metals. All of the work produced by these local creatives is showcased in a number of unique boutiques, galleries and antique shops which feature the work of some of the country's most recognised painters.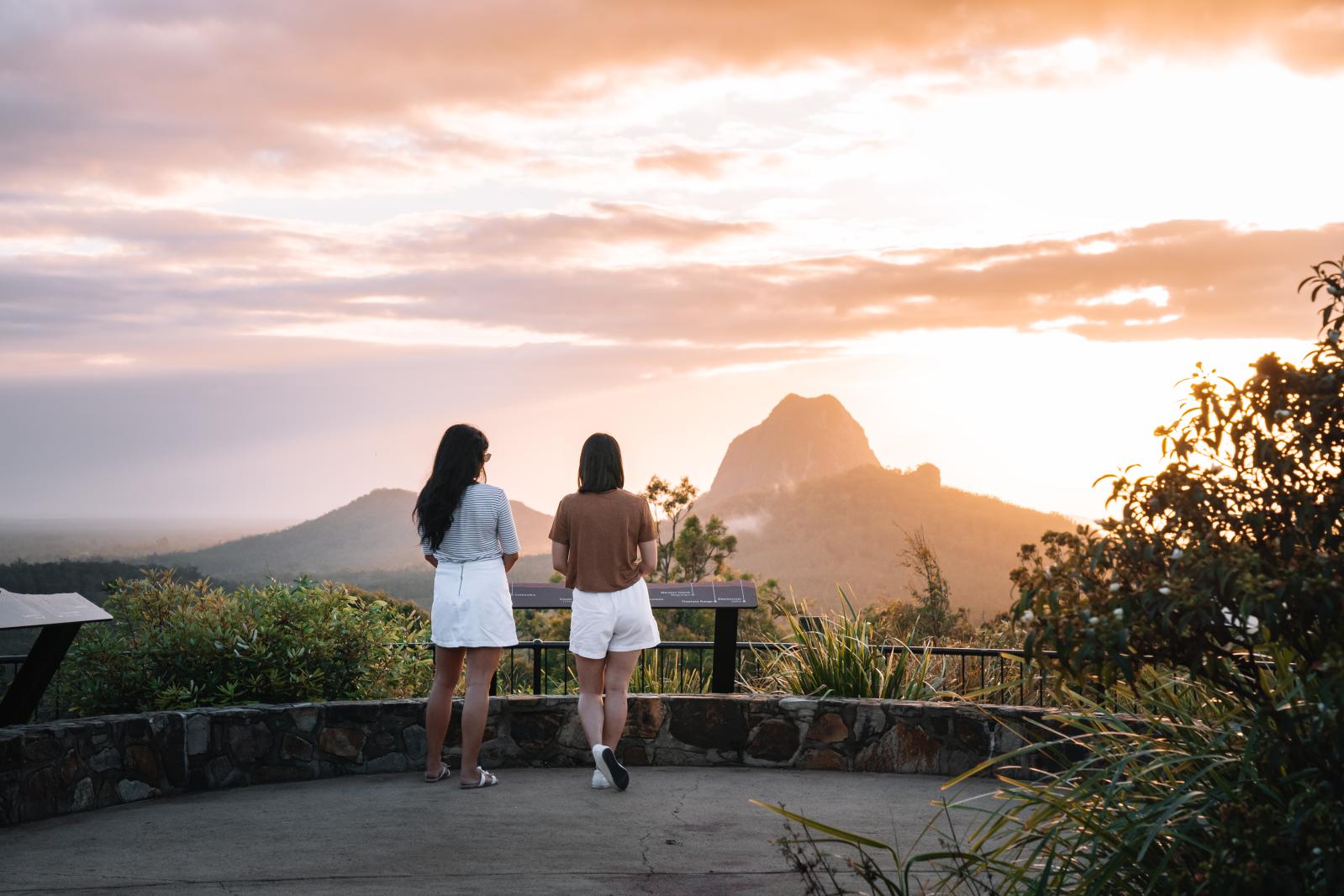 The charming and secluded villages of the Sunshine Coast provide a gentle, bohemian atmosphere and offer a myriad of alternative therapies including aromatherapy, spa treatments and massage. Available from hotels, resorts and bed and breakfasts as well as specialist facilities and private practitioners, these therapies are also a popular part of visiting the region. Depending on your definition of 'art', you'll be pleased to know that the Sunshine Coast is also home to a number of talented musicians, writers, TV and theatre performers, directors and producers so there's always something going on.
There are a number of established art and craft galleries that trail through the hinterlands, Maleny, Montville, Mapleton and Flaxton while the Eumundi Markets are the most famous place to pick up local handicrafts. Even Noosa is being recognised internationally for its local artistry with works being found in some serious global collections.