Singapore Attractions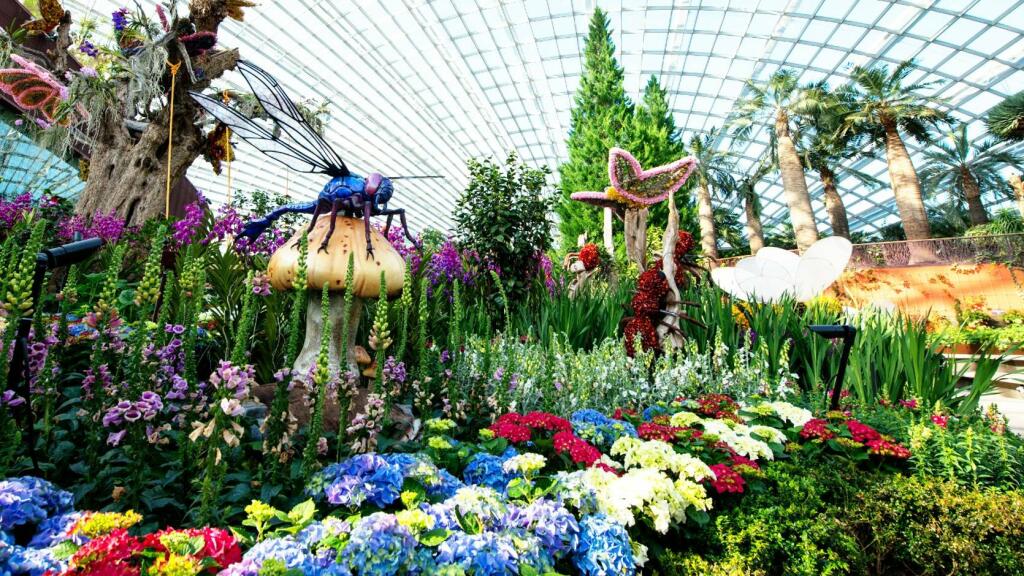 Whether you love to relax on the beach, shop til you drop, sample the local cuisine, unwind in the tranquil gardens, spy some of the region's more exotic wildlife, soak up the history of the country or simply discover the local religious way of life, there are an amazing range of Singapore attractions designed to offer the ultimate holiday experience, no matter your taste or budget. With a blend of Chinese, Malaysian and Indian cultural influences, the primary Singapore attractions are based around culture and nature with some historical and contemporary experiences thrown in for good measure.
Natural Attractions
There are a beautiful range of beaches located on Singapore's east coast as well as three of the best beaches located on Sentosa and its surrounding southern islands, ideal for swimming, working on your tan or enjoying some water activities.
Singapore isn't known as the 'Garden City' for nothing, there are a stunning range of parks and gardens located in the city. Some of the most popular include the National Orchid Garden and Botanical Gardens as well as the amazing Cloud Forest and Flower Dome in the Gardens by the Bay. Other popular gardens including the Japanese and Chinese Gardens as well as the Southern Ridges HortPark. If you're interested in wildlife, there is also a turtle and tortoise sanctuary located in the Chinese Gardens. Admission is $5 with feed able to be purchased for $2.
Speaking of wildlife, if that's your thing than you'll love the Jurong Bird Park, Night Safari and Singapore Zoo. If you prefer 'real' nature, this can be harder to find in Singapore, however the Bukit Timah Nature Reserve is probably the closest you'll get and is home to more plant species than the entire area of North America. Pulau Ubin offers a more rural Singapore experience and you can often spot more common types of wildlife in the many public gardens.
Cultural Attractions
A huge part of the culture in Singapore is based around food and with so many different influences, you're in for a real treat. Chinatown, Little India and Arab St offer the best insight into traditional dishes with everything from seafood to Malaysian and even Middle Eastern fare on offer. Just as rich as the food is the history of Singapore and the best place to discover the region's colonial past is located north of the Singapore River and east of Orchard in the Bras Basah area where you'll find plenty of museums and historical buildings which will give you an insight into the Singapore of old.
With such a large population of religious locals, Singapore is home to a wide range of faiths and places of worship. The most common religions include Buddhism, Hinduism, Taoism, Sikhism, Christianity, Judaism and Islam, all of which have their own important places of worship. The best places to see include the Kong Meng San Phor Kark See Monastery, the Burmese Buddhist Temple, the Sri Mariamman Hindu temple, the Masjid Sultan and Thian Hock Keng temple, the oldest hokkien temple in Singapore. Located in Ang Mo Kio, Balestier, Chinatown and Arab St, all places of worship are open to visitors outside services.
If you worship at the altar of fashion and all things retail, then you're also in luck as Singapore is renowned for its outstanding shopping. Most of Singapore's most popular shopping malls are found on Orchard Road however skyscrapers that surround the Singapore River also offer some great opportunities and if you want to see where the locals shop, Marina Bay and Bugis are your best bet.