Hastings Street Holidays & Travel Guide
Hastings Street is the main hub of Noosa and is renowned for its relaxed atmosphere yet high end shopping, dining and clientele. Nestled right on the beach, Hastings Street is also home to a great range of affordable, family friendly and luxury accommodation options that make the most of this prime location amid many of Noosa's biggest attractions.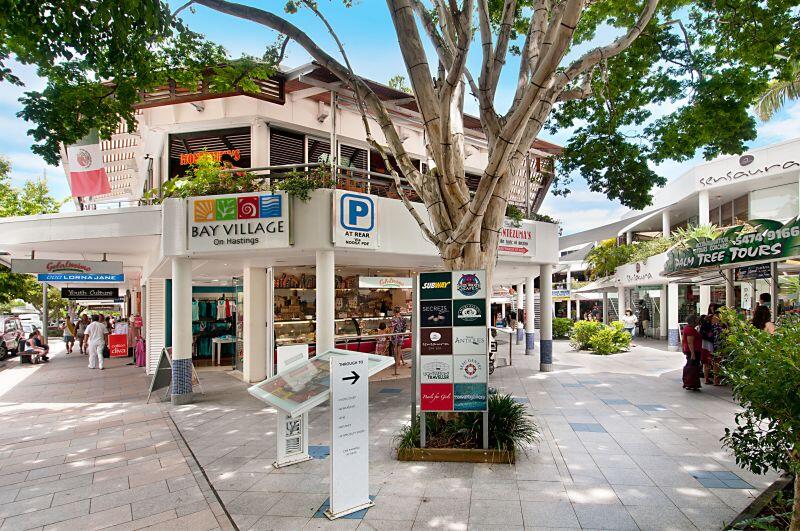 Lining Hastings Street are a bustling strip of dining options offering everything from bars, cafes and casual dining to fine dining, gourmet produce and world class restaurants. With the beach as the backdrop, this fantastic range of dining options is perfectly suited to an al fresco setting enjoying the refreshing sea breezes as you relax and sip a drink.
However Hastings Street is best known for its range of boutique shopping offering everything from high end fashion and designer brands to surf shops, resort wear, discount outlets and retailers of home wares, jewellery, beauty products, art and more. There are also a number of shops offering a range of souvenirs you can pick up as a memento of your visit to this beautiful location on the Sunshine Coast.
Not surprisingly, such a lovely location inspires great work from the local artists and photographers and Hastings Street is the perfect place to pick up one of these beautiful creations. Catering to all tastes and budgets, you can choose from a stunning array of unique artworks, sculptures and photographs that burst with colour and really capture the essence of Noosa. A fantastic alternative to a traditional 'souvenir' these pieces of art are sure to be a conversation starter and stunning addition to your home.
A busy hub in the centre of Noosa, Hastings Street also leads to the main beach and the iconic Noosa National Park, one of few coastal national parks in Queensland. Simply follow the walking tracks from Hastings Street along the foreshore and follow the well-signed trails to Sunshine Beach.