New Zealand Natural Attractions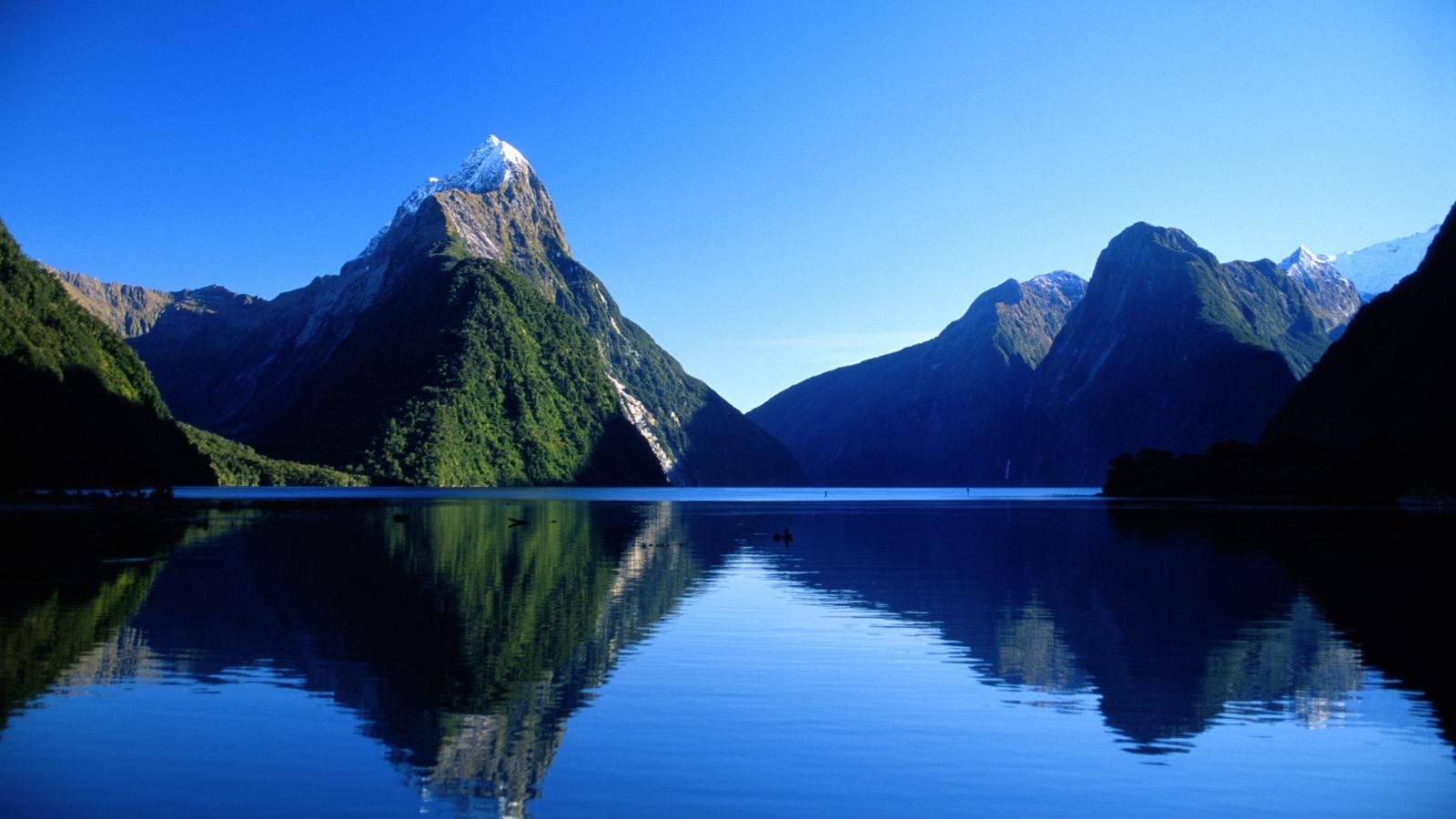 Glaciers
The Southern Alps of New Zealand are home to a number of glaciers which have been carved over thousands of years by moving ice. Popular with hikers and mountaineers, these natural attractions are an impressive sight and can be enjoyed on a heli hike or hiking expedition. The Tasman glacier is New Zealand's largest, while on the west coast of the South Island, the Fox and Franz Josef glaciers are the country's most famous.
Tours: Harris Mountains Heli-Ski
Volcanic & Geothermal Activity
Located on the western-Pacific Rim, New Zealand is part of the Pacific Rim of Fire and is susceptible to volcanic activity. Home to an active volcanic region stretching from the Bay of Plenty's White Island all the way to Ngauruhoe and Ruapehu in the mountains of the North Island, New Zealand offers a number of attractions in these volcanic and geothermal hot spots.
The scent of sulphur that permeates the oldest tourist resort of Rotorua is caused by steam escaping the cracks in sidewalks and pathways in the ground. Nearby, bubbling mud pools, thermal pools and spouting geysers make interesting attractions. There are also a number of tours which will take you to the rim of steaming craters and the surrounding inactive volcanoes.
Thermal Pools & Spas
Located on the edge of two tectonic plates, New Zealand has a higher than average amount of geothermal activity. Its proximity to the earth's crust means there are a number of thermal pools located across the country, ranging from smaller natural spa mineral pools to large swimming complexes that are thermally heated. New Zealand's best thermal pools are located in Taupo and Rotorua on the North Island and the South Island's Hanmer Springs.
National Parks
More than 20 per cent of New Zealand is made up of forests, reserves and national parks boasting a spectacular landscape and an incredible range of vegetation. There are 13 national parks in New Zealand in total and these parks are looked after by the Department of Conservation Te Papa Atawhai. Despite much of it being protected land, the parks still provide fantastic opportunities for hiking, trout fishing, kayaking, mountain biking, snowboarding and skiing.
Gardens
New Zealand's mild climate and variety of altitudes mean that a wide selection of plants are found here, with subantarctic and subtropical species found within just hours of each other. There are a number of public and private gardens, many of which also offer tours.
Popular country gardens include Canterbury, Gisborne, Wairarapa, Manawatu and Rangitikei. While the gardens in Dunedin and Mount Taranaki are renowned for their spectacular rhododendrons thanks to their damper climates. Christchurch is also known as the 'Garden City' thanks to its beautiful botanic gardens and floral festival, and Auckland hosts the annual Ellerslie Flower Show in November.
World Heritage Areas
New Zealand is home to two main World Heritage listed areas including the central North Island's Tongariro and the South Island's Te Wahipounamu to the southwest. Te Wahipounamu is home to the Westland/Tai Poutini, Aoraki/Mount Cook, Mount Aspiring and Fiordland national parks. This region is also home to two of the country's most amazing walks along the Routeburn and Milford Sound tracks.