Phuket Holidays & Travel Guide
One of Asia's most popular holiday destinations, holidays to Phuket are renowned for their spectacular beaches, glorious tropical weather and a rich culture interwoven into modern day life.
Phuket is the largest island in Thailand sprawling 540 sq km and attracts thousands of travellers to explore its picturesque natural environment, sample its fresh local cuisine and indulge in a range of pampering massages and spa treatments.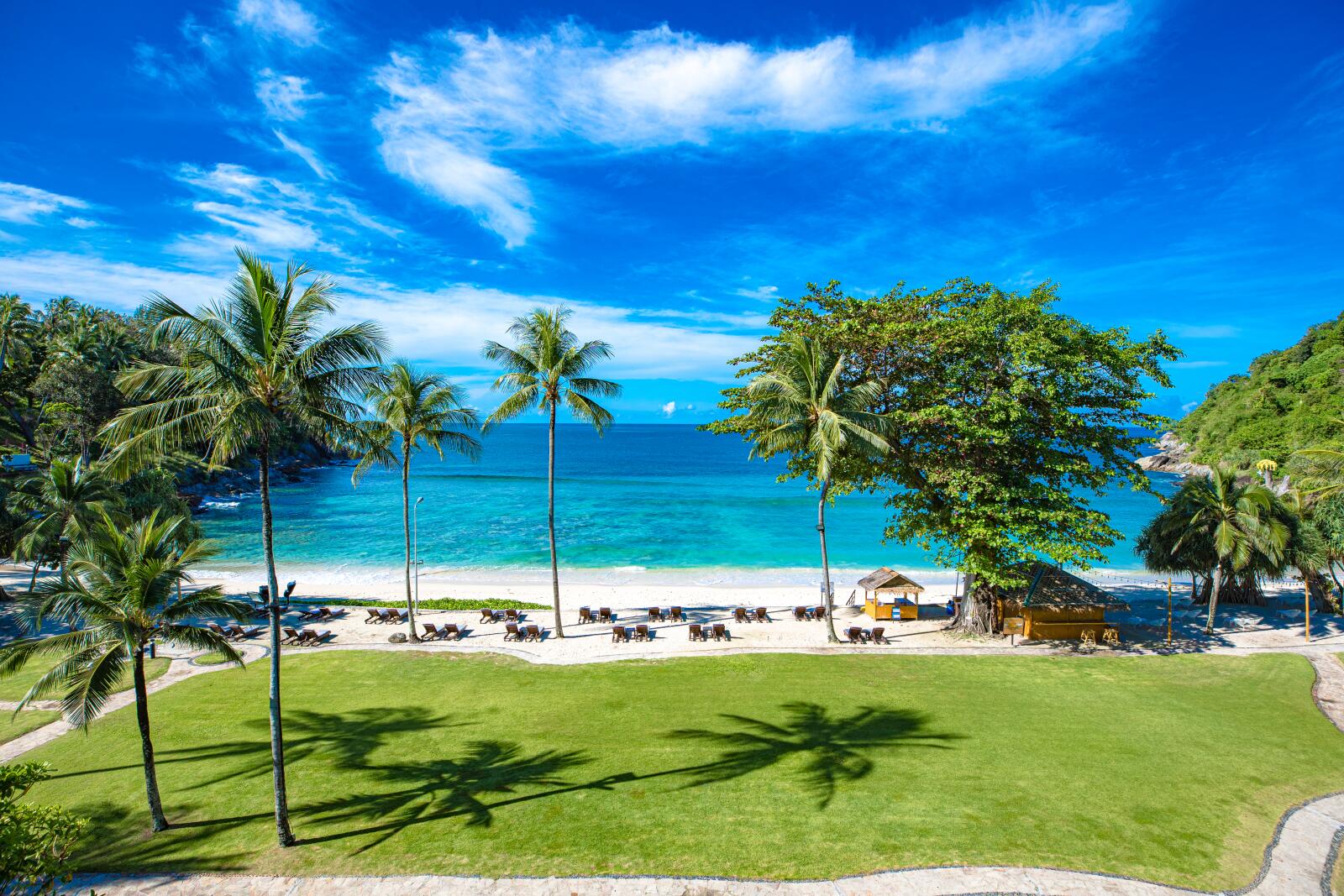 Phuket Holiday Packages
Phuket holiday packages are the ideal way to visit tropical Thailand, making planning your holiday, quick, easy and affordable. Saving you both time and money, these Phuket holiday packages offer unparalleled deals and significant savings by combining all your travel essentials into one convenient package. Phuket packages bundle together flights, accommodation, transfers and travel insurance with bonus inclusions such as sightseeing tours, resort credit and spa vouchers to create a truly unforgettable holiday experience. These Phuket travel deals are offered in the quieter months of the year, but there are also some excellent value holiday packages to Phuket available in peak seasons however these will sell out quickly so be sure to plan in advance.
Accommodation in Phuket
As Thailand's most popular region, Phuket offers an extensive array of accommodation options from budget hotels to 5 star luxury resorts and everything in between. Enjoying enviable beachfront locations surrounded by spectacular tropical scenery, Phuket accommodation offers a variety of rooms and suites to suit all travellers. Further, the world class range of amenities and on site facilities including swimming pools, spas, bars, restaurants, tour desks and complimentary activities make Phuket the definitive Thailand destination. With so many options to choose from, it's worth considering a holiday package to Phuket which can offer added value with bonus extras to be enjoyed at your accommodation including resort credits, massages, meals and more.
Regions of Phuket
Phuket is a large region, made up of many sub-regions that have become popular tourist destinations. The most iconic destination in Phuket, Patong Beach is renowned for its party atmosphere, pristine beach and wide range of restaurants, bars and nightclubs. It also offers quite a number of markets and stalls but can get quite crowded during peak tourist season due to its popularity.
Karon Beach is not as intense as Patong but still enjoys a lively atmosphere with an excellent selection of shopping, dining and entertainment options. One of the more family friendly regions for Phuket holidays, it offers a wide range of affordable accommodation as well as luxury options.
Surin Beach is far more relaxed than Patong with less crowds making it ideal for families, couples and honeymooners wanting to enjoy some quiet time. All accommodation is located close to the beach and visitors enjoy a wide range of water sports including swimming, surfing, snorkelling and kayaking. Consider Phuket travel deals to take advantage of some of these pre-booked activities.
Bang Tao Bay is a spectacular beach location home to a number of large and luxury holiday resorts as well as fabulous shopping and dining. Activities offered in this region are to be leisurely enjoyed including golf, horse riding, snorkelling, diving and of course shopping.
Kamala Beach offers the best of both worlds with a relaxed atmosphere that is still close to the nightlife and shopping precinct. The pristine sands of the delightful bay rest at the edge of a fishing village and is said to be one of the most beautiful places to holiday in Phuket.
Cape Panwa is a peaceful getaway offering picturesque views of Chalong Bay and Lone Island and is ideal for swimming. The waters are safe and the southwest beach remains unspoilt despite urbanisation in other areas. A great place to see the local children at play.