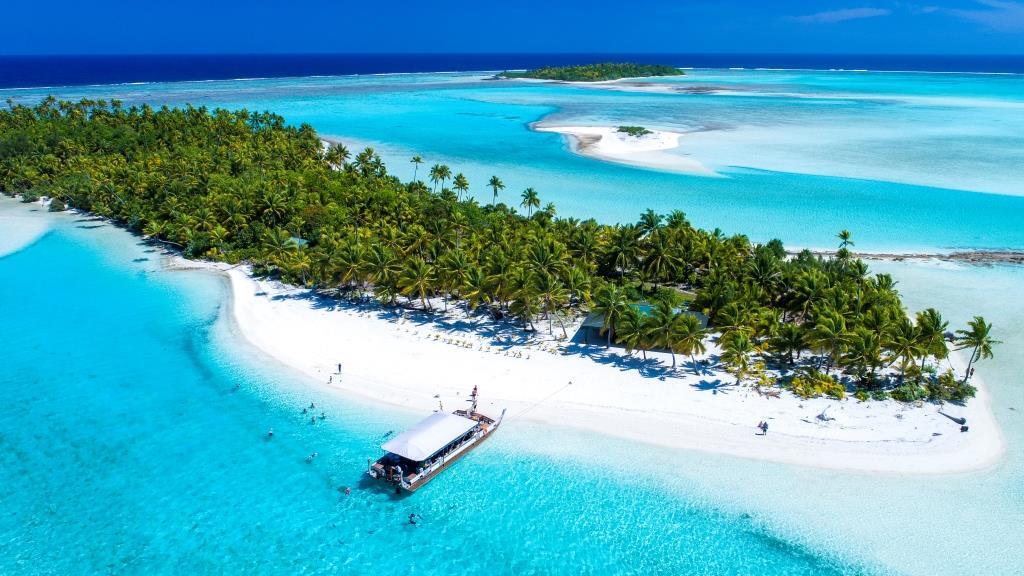 Nestled in the heart of the South Pacific, the Cook Islands are an idyllic escape promising unforgettable adventures and serene relaxation. Whether you're a couple longing for a romantic getaway or a family eager to create cherished memories, this comprehensive guide aims to be your go-to resource. From the best times to visit to handpicked activities tailored for couples and families, dive into the ultimate Cook Islands experience.
Best Time to Visit
For Couples
April to May & September to October: These shoulder seasons offer a delightful blend of fewer tourists, slightly cooler temperatures and blossoming flora. This is the best time to visit the Cook Islands as the lagoons are calmer, offering pristine conditions for snorkelling and diving.
For Families
June to August: This high season brings dry weather and a lineup of events and festivals, including Constitution Day and the popular Maeva Nui Festival, a week-long Cook Islands cultural extravaganza that's great for family photos and cultural immersion.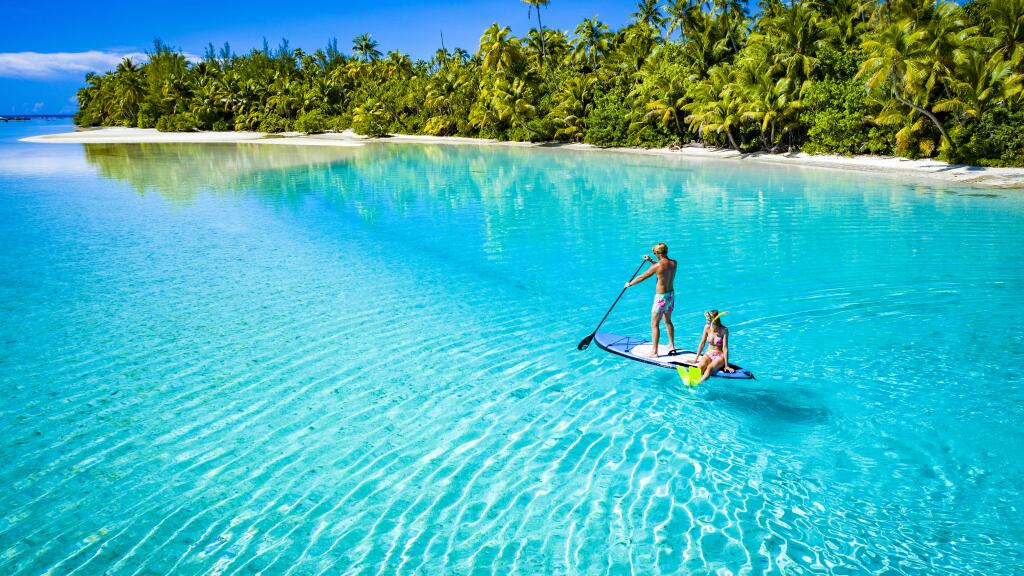 How to Get There
For Couples
Direct Routes: If comfort and convenience are key, direct flights to the Cook Islands are available from Sydney to Rarotonga taking just 6 hours to get to paradise. Keep an eye out for business class specials or romantic packages that often include perks like champagne on arrival. If you're headed to Aitutaki, it's just a short 45 minute domestic flight departing daily.
For Families
Budget and Convenience: Getting to the Cook Islands via direct flights is simple but can be challenging for families, particularly with younger children. It's only 6 hours to paradise, but this can seem like forever for tiny travellers or first-time fliers. Layovers in New Zealand can offer a welcome break, especially for younger children who may find the journey long, tedious or tiring.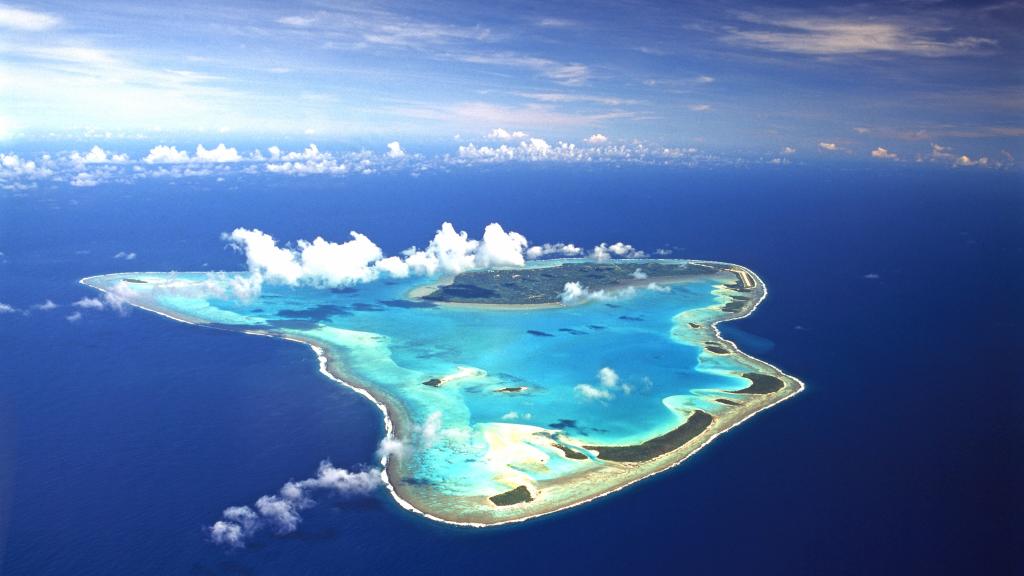 Where to Stay
For Couples
Luxury Accommodation
Aitutaki Lagoon Private Island Resort: Aitutaki Lagoon Private Island Resort is island accommodation at its most luxurious. Set in a beautiful secluded islet right on the edge of stunning Aitutaki Lagoon, the resort presents breathtaking views of the lagoon and the surrounding beach and gardens. The resort is the only one directly on Aitutaki Lagoon and offers the Cook Island's only overwater bungalows.
Mid-Range Accommodation
Tamanu Beach: Located on the beautiful beachfront of Aitutaki, experience an island escape in an elegant, intimate and relaxed setting. Enjoy spectacular views of white beaches along the dazzling lagoon on the west coast of Aitutaki at this warm and welcoming family run resort.
Budget Accommodation
Club Raro Resort: Conveniently located in the heart of Rarotonga, this adults only resort offers all the creature comforts of a full service resort at an affordable price and set against the backdrop of Polynesian paradise overlooking the Pacific Ocean.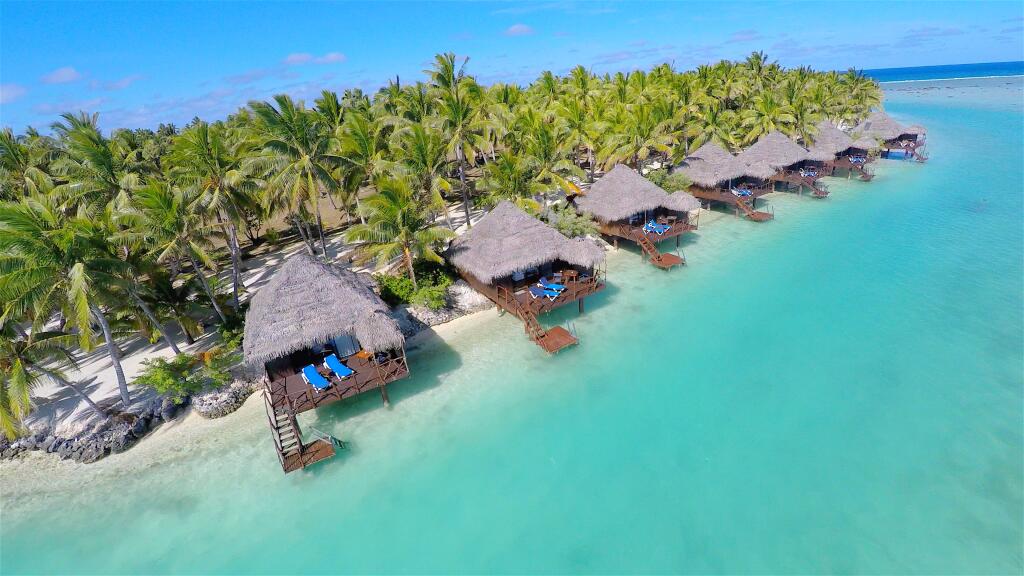 For Families
Luxury Accommodation
Pacific Resort Rarotonga: Ideal for families seeking a blend of luxury and convenience, Pacific Resort Rarotonga offers an exceptional holiday experience in a stunning tropical setting. With spacious guest rooms and suites, a kids' club, and pools designed for family fun, its location near safe, shallow beaches also makes it perfect for family outings, where children can explore the wonders of the lagoon while parents unwind.
Mid-Range Accommodation
Moana Sands Beachfront Hotel & Villas: A welcoming family retreat in Rarotonga, the beachfront location provides easy access to shallow, kid-friendly waters, ideal for snorkelling and swimming. Spacious villas come with kitchenettes, giving families the flexibility to prepare their own meals. With a relaxed atmosphere and essential amenities, it's a hit with families looking for both convenience and natural beauty.
Budget Accommodation
The Edgewater Resort & Spa: Offering value without compromising comfort, The Edgewater Resort & Spa in Rarotonga is an affordable choice for families. Boasting spacious suites and villas, the resort ensures families have ample room to unwind. Its well-staffed kids' club, large swimming pool, and a variety of planned activities make it a go-to destination for families. Its beachfront location also offers easy access to shallow waters, ideal for safe, family-friendly swimming and snorkelling.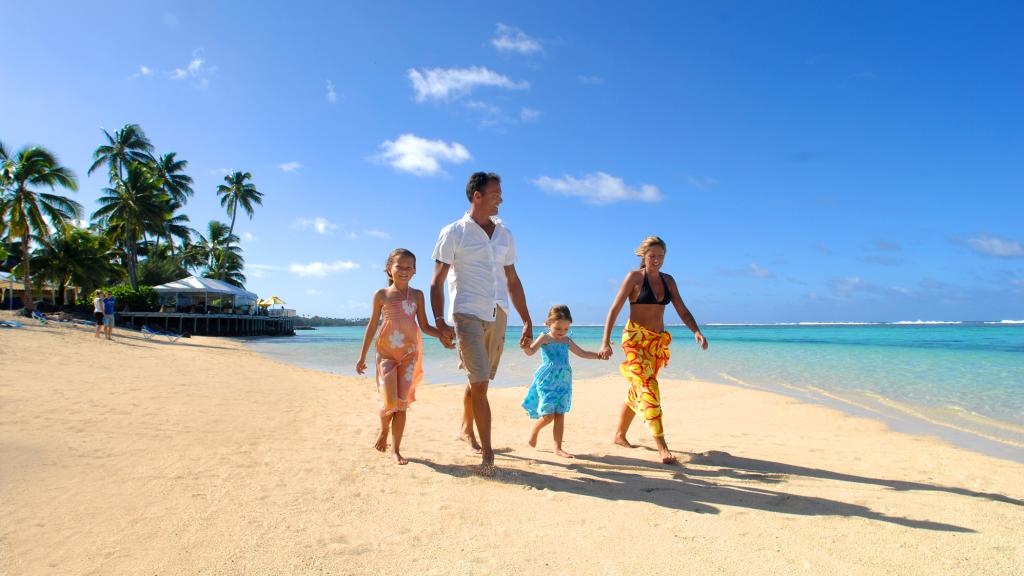 What to Do
For Couples
Adventure
Snorkelling in Aitutaki: One of the most recommended experiences in the Cook Islands is snorkelling in the translucent waters of Aitutaki's lagoon. With visibility that can extend up to 30 meters, you'll marvel at an underwater universe of colourful coral formations and a myriad of tropical fish. For those looking for relaxed adventure, many resorts and tour companies also offer romantic picnics on one of Aitutaki's secluded islets, complete with champagne and local delicacies.
Scooter Tour of Rarotonga: The main island of Rarotonga is encircled by a 32-kilometre coastal road that's perfect for a scooter adventure. Along the way, you can stop at hidden beaches, visit local fruit stands for a refreshing coconut drink, and even take a dip in isolated lagoons. To end the day, find a west-facing beach and enjoy a stunning South Pacific sunset.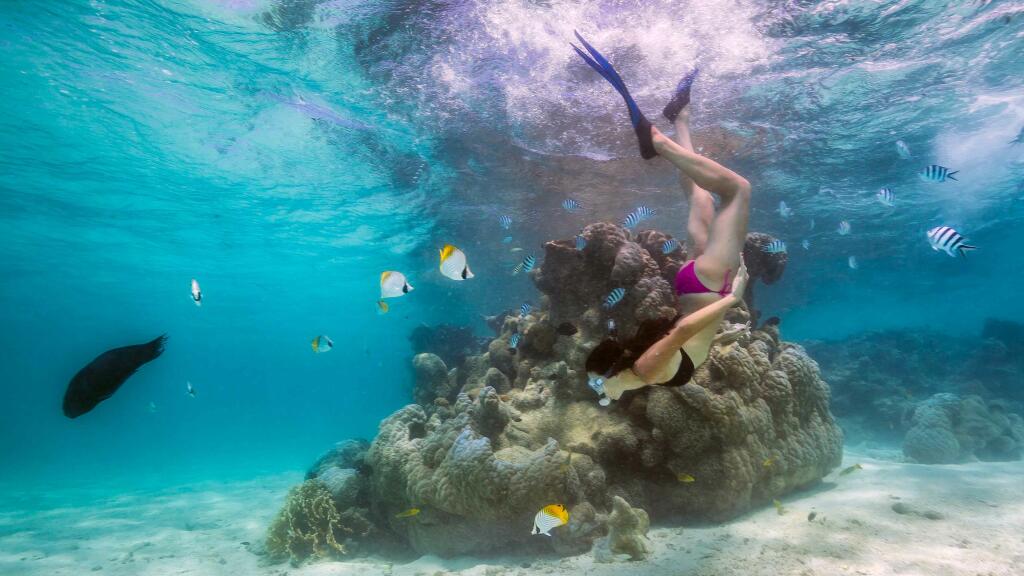 Relaxation
Couple's Spa Day: Many resorts and independent spas offer comprehensive couple's packages that include various types of massages, facials, and body scrubs. To elevate the romantic atmosphere, look for packages that feature a bath ritual, adorned with flower petals and infused with tropical scents like frangipani or coconut.
Fine Dining at Tamarind House: Located in a restored colonial building overlooking the sea, Tamarind House is renowned for its exquisite Pacific cuisine. The menu features freshly caught seafood like Mahi Mahi and Yellowfin Tuna, expertly prepared with local herbs and spices. Reserve a table at sunset to enjoy a romantic backdrop to your delectable meal.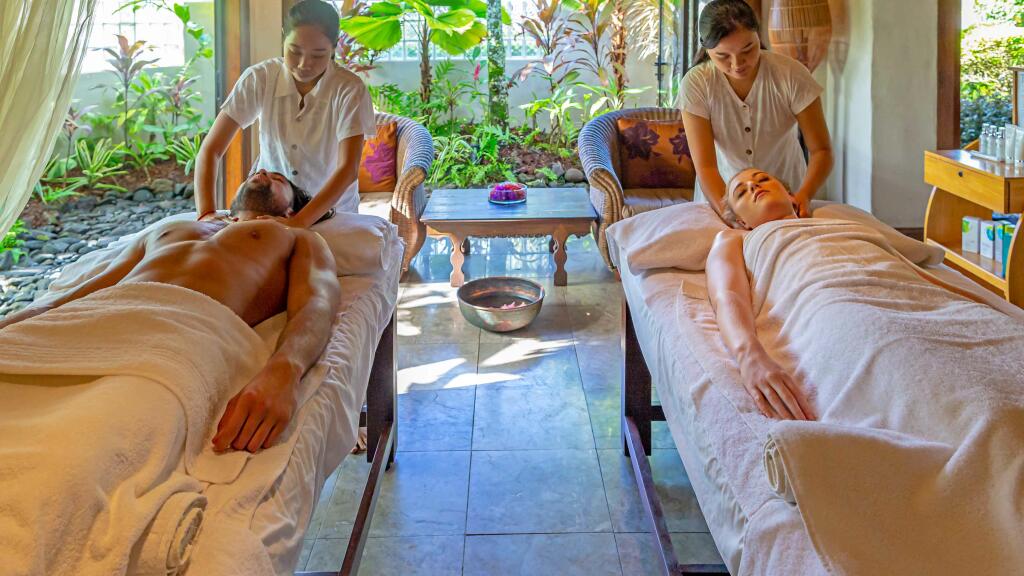 For Families
Adventure
Island-Hopping Tour: An excellent way to introduce your family to the beauty of the Cook Islands is through an island-hopping tour. Local operators offer chartered boat tours to several islands. These tours are often educational, teaching both adults and children about local marine life, geography, and even mythology through engaging stories and activities like coconut husking demonstrations.
Jungle Trek in Rarotonga: Trekking through the jungle-clad interior of Rarotonga is an educational and adventurous experience. Family-friendly trails take you through lush forests of ferns and exotic fruit trees. Reach the summit and you're greeted with waterfalls where you can cool off. Local guides often accompany these treks, providing informative talks about the native plants and their traditional uses.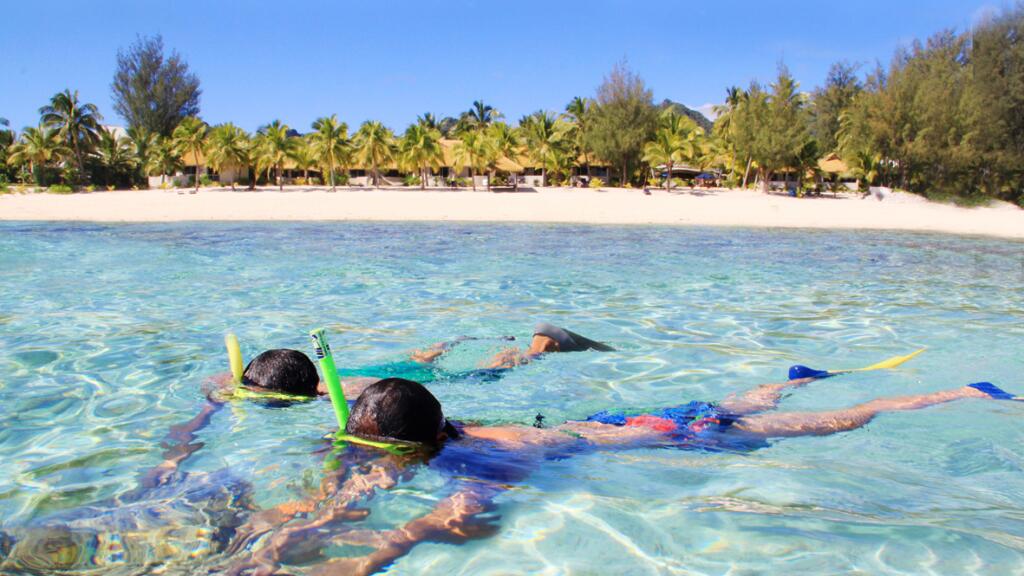 Relaxation
A Day at Muri Beach: Muri Beach is a lagoon protected by motus (small islands), making its waters calm and shallow—perfect for younger children. Kayaks and paddleboards are available for rent, and you'll find several shaded areas for a picnic. Families can spend the entire day here, from building sandcastles to paddling around the lagoon.
Local Craft Workshops: A visit to the local markets will reveal opportunities for craft workshops suitable for all ages. Spend a morning or afternoon learning traditional crafts such as palm-leaf weaving to create hats, baskets or fans. Some places even teach the art of creating intricate shell jewellery, providing not just an activity but a lasting memory of your family holiday.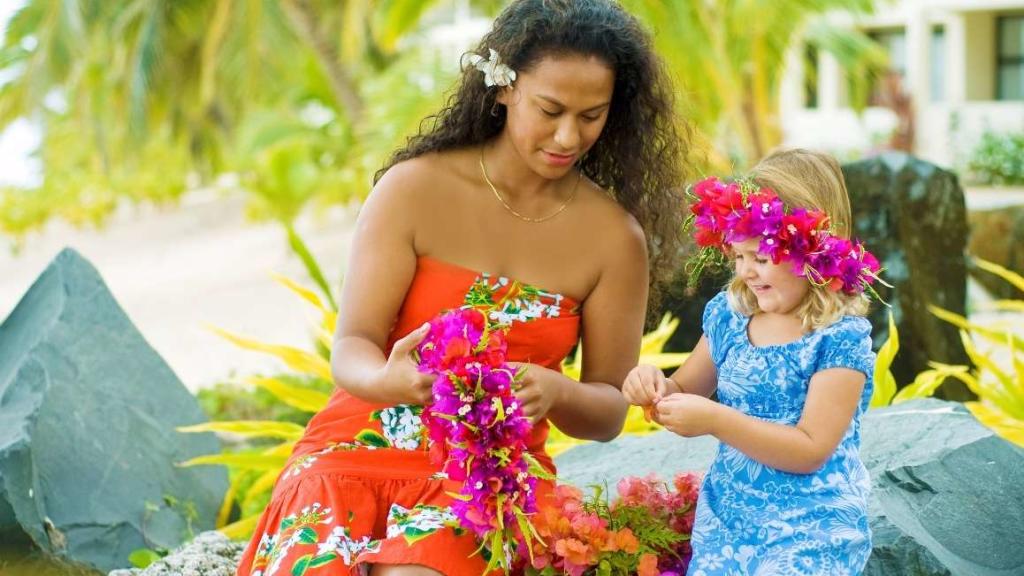 The Cook Islands, with their perfect blend of adventure and relaxation, offer a sublime setting whether you're vacationing as a couple or with family. With this ultimate guide, you're well-equipped to explore the best of what this paradise has to offer. Now all that's left is to pack your bags and let the islands enchant you!
LIMITED TIME OFFER

Comments