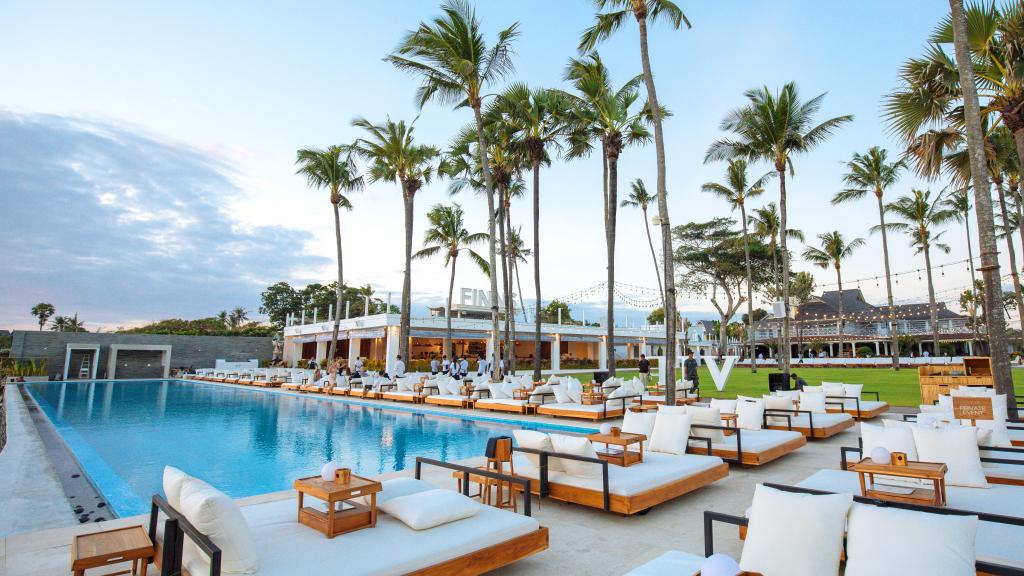 Ahh Bali, it's the place where many Aussies go to par-tae. And while, there's still an abundance of backpacker bars and 24 hour techno clubs, it seems that Bali's partying options have matured significantly in recent years.
Say hello to Bali's newest party trend: Beach Clubs.
The dreamy outdoor venues combining effortless luxury and relaxation, Bali beach clubs are the perfect choice for travellers looking for a blissed out holiday activity. Exotic cocktails, shimmering infinity pools and international DJs set the scene for the perfect day out. Plus, the delicious food options, breathtaking ocean views and private day beds allow you to kick back and relax in tropical paradise.
This is the insider's guide to the top Bali beach clubs
Finns Beach Club
Located in the trendy town of Canggu, Finns Bali is an absolute beachfront venue featuring 4 pools, 9 bars, 6 restaurants and unrivalled sunsets. Finns Beach Club is the ultimate Bali beach club for couples and families. Live your best VIP life and check in to the Finns Bali VIP club to enjoy deluxe day beds, access to the adults-only infinity pool, rec club, complimentary massages, afternoon refreshments and so much more. A VIP package for 2 will normally set you back $1,100, but if you book a 5 night Bali holiday with TravelOnline, you can enjoy this exclusive bonus for free!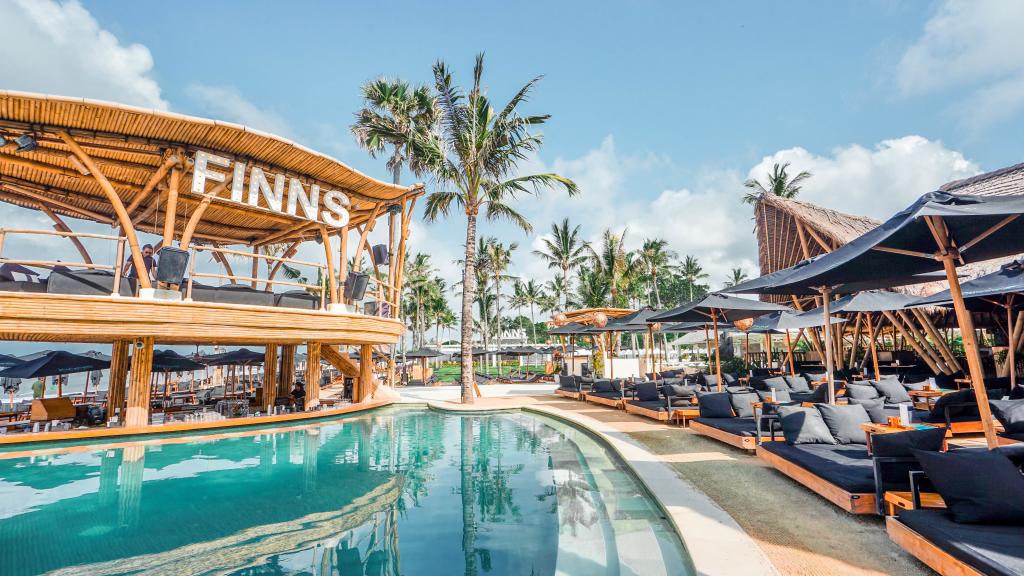 S.K.A.I Beach Club
If you're looking for a loungey place away from the party crowds, S.K.A.I is the one for you. Located within the 5 star Padma Resort, S.K.A.I is the perfect Bali beach club for couples. Combining the best tropical tunes with an incredible cocktail menu, (did we mention the giant martinis?!) S.K.A.I beach club offers uninterrupted bliss at one of Bali's top sunset locations. With cozy cabanas and shaded sun loungers overlooking the Indian Ocean, guests can enjoy live music beneath the swaying palm trees.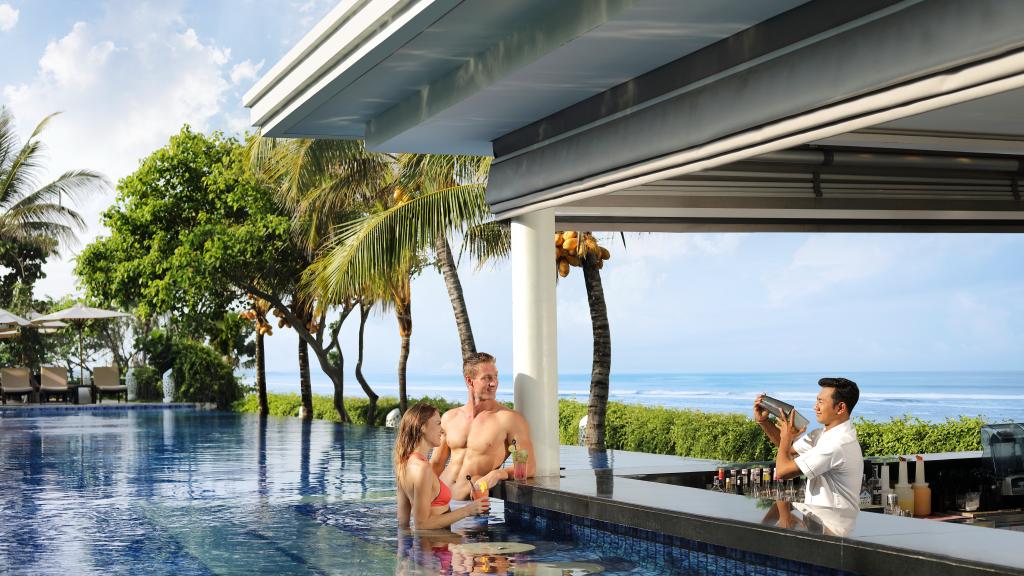 Desa Potato Head
The original Bali beach club, Potato Head is synonymous with Bali holidays. Located in Seminyak, Potato Head has 3 restaurants, 3 bars and day beds positioned around a jaw-dropping infinity pool. So much more than just a beach club, Potato Head is renowned as the centre of Bali's creative scene. Regularly hosting cultural events, Potato Head also showcases art exhibitions, film screenings and some of the top musicians on the planet. Groove to local and international DJs as you sip poolside cocktails and soak up the tropical sunshine in style.
Azul Beach Club
Nestled within the stunning Bali Mandira Beach Resort & Spa, the Azul Beach Club is a fantastic spot to enjoy laid back drinks and incredible sunset views. Perfect for couples, Azul Beach Club offers an eclectic beachfront dining experience complete with access to the dreamy adults-only infinity pool. Also renowned for its unique spin on the classic afternoon high tea, Azul Beach Club's 'Tipsy Tea' occurs each day from 3pm to 6pm. Featuring a mix of exotic teas infused with classic liquor, Tipsy Tea's sweet and savory bites will have you coming back for more.
Wanna Jungle Bar
Escape to the jungle and experience ultimate relaxation in Ubud's Wanna Jungle Bar. Not your typical beach club, Wanna Jungle Bar is surrounded by (you guessed it) lush tropical jungle. And with not 1, not 2, but 3 infinity pools overlooking the lush river valley, Wanna Jungle Bar provides the perfect backdrop for a truly relaxing day out. Offering a variety of shaded cabanas and poolside loungers, the Wanna Jungle Club features a full menu of drinks, light bites and Asian fusion dishes.
Have you visited any of these amazing Bali beach clubs? Tell us about your experience in the comments below!
About The Author
Comments