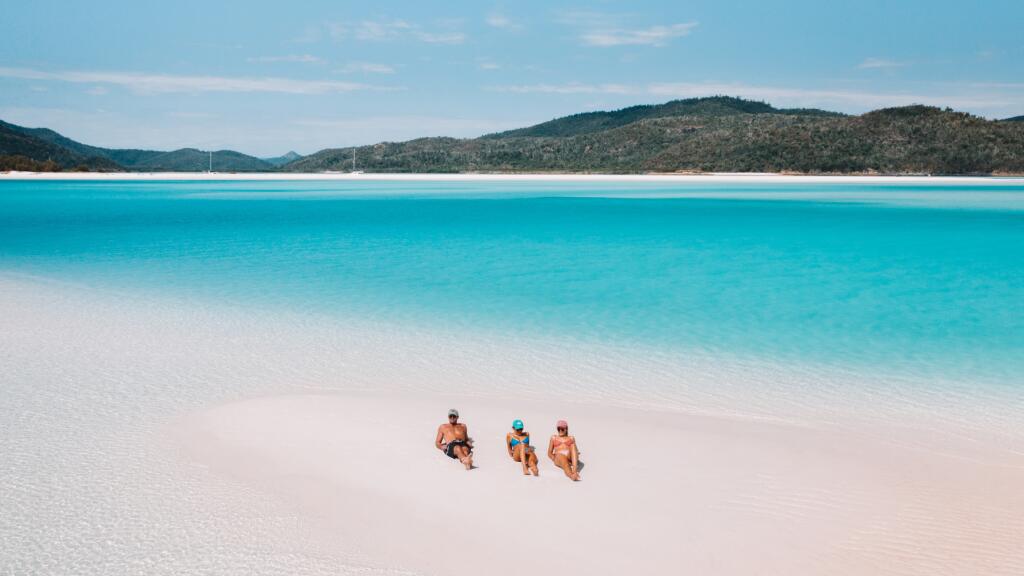 The Whitsundays, in the heart of the Great Barrier Reef, is an iconic Australian holiday destination famous with visitors the world over. This must-see natural wonder is an especially magical place, often appearing on bucket lists all over the world. It's not hard to see why! The stunning islands and breathtaking World Heritage listed natural environments make this a unique place that must be seen to be believed. Home to the Great Barrier Reef, one of the seven natural wonders of the world, there are wonders waiting for you around every corner in The Whitsundays. For the most unforgettable island holiday experience, we've put together our list of the 7 Wonders of The Whitsundays.
1. Great Barrier Reef
As an actual wonder of the world, the Great Barrier Reef had to be at the top of our list. This World Heritage-listed attraction is the largest living structure in the world and is even visible from space. Stretching more than 2000km along Queensland's coast, this aquatic wonderland simply cannot be missed on a visit to The Whitsundays. Definitely a bucket list experience, the reef can be explored in so many different ways including snorkelling, scuba diving, sailing, helicopter tours and more.
Join one of the many Great Barrier Reef tours for your chance to get up close and personal with a mind-blowing array of coral gardens featuring over 400 different kinds of coral as well as a myriad of marine life including 1500 species of tropical fish, sea turtles, manta rays, dolphins, molluscs and giant clams over 120 years old. Exploring the Great Barrier Reef really does offer something for everyone. Kids will love finding Nemo as they learn about the world around them and there's even something for those who don't like to get wet, with glass-bottomed boat viewing and semi-submersibles.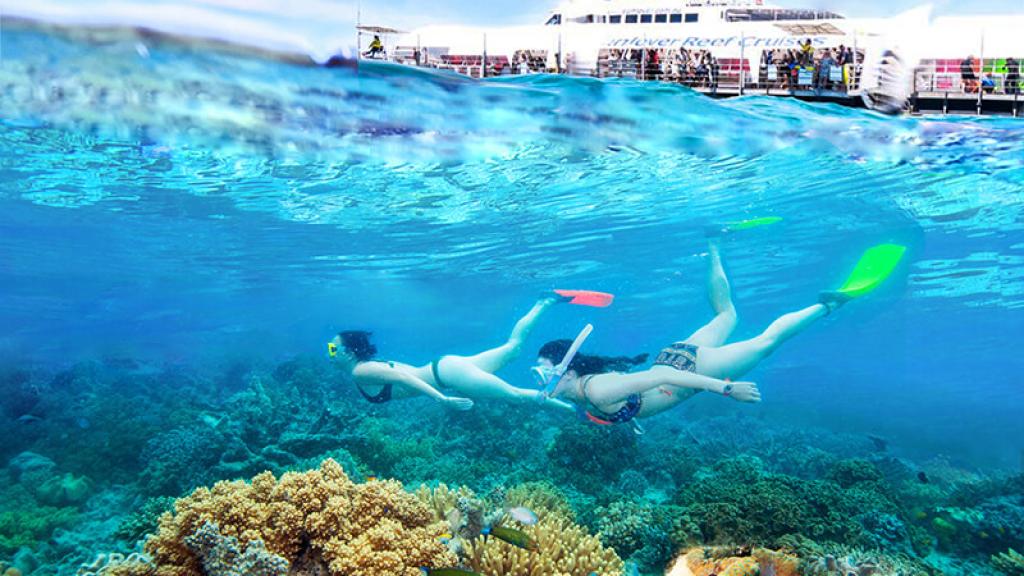 2. Whitehaven Beach
If you've ever wondered what heaven looks like - this is it! So many beaches claim to be the 'best in the world' but Whitehaven has been voted '#1 Best of the Best Beaches in the World' in the Tripadvisor Travellers' Choice Awards 2021. You literally can't get any better than this unspoiled 7km stretch of paradise in the heart of the Great Barrier Reef. Its impossibly soft white sand contains 98% silica making it the purest sand you'll ever set foot on. The baby powder beach is lapped by eye-popping turquoise water that's so crystal clear you can make out the fine grains of sand at the bottom.
Rarely do you find beaches like this, let alone one that is so accessible, however thanks to Ocean Rafting you have your pick when it comes to exploring the highlights of Whitehaven. Of course you'll want to spend plenty of time on the beach soaking up its beauty, but don't miss your chance to wander a little further to the northern end where Hill Inlet offers a stunning fusion of colours as the tide shifts the sand. A short bushwalk up to the lookout at Tongue Point is your best vantage point for some of the best views of Whitehaven Beach and Hill Inlet. This is a photo op like never before! If you've ever wondered what it would be like to live inside a post card - this is it!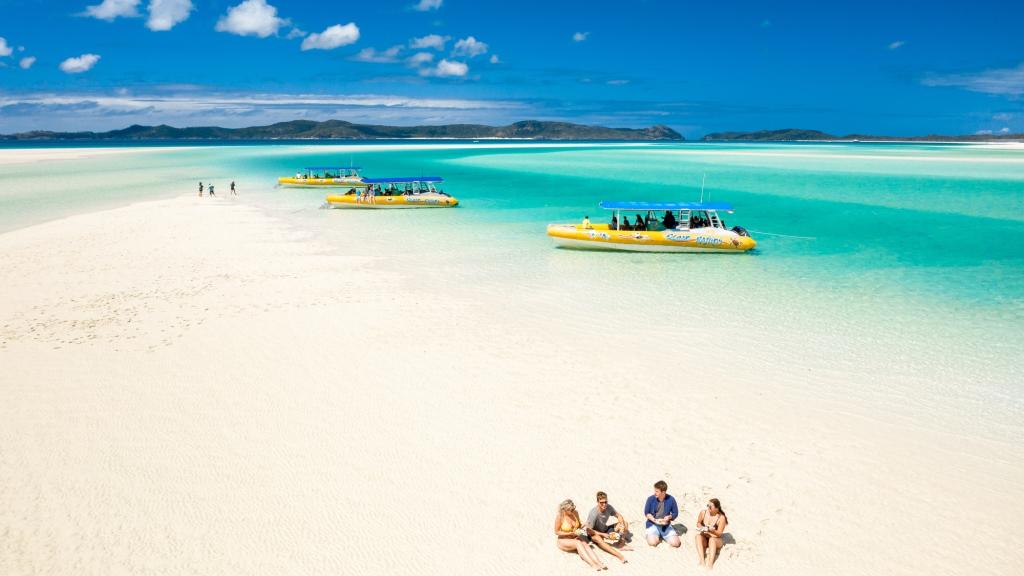 3. Set Sail in The Whitsundays
There are 74 islands that make up The Whitsundays, dotted around the Great Barrier Reef and northeast coast of Queensland. There's no better way to explore this spectacular region than on a sailing holiday. Whether it makes up the entirety of your trip or just a small part, Whitsundays sailing is the ultimate way to experience this marine marvel and tropical island paradise. In fact, the Whitsundays has the largest fleet of crewed sailing vessels in the Southern Hemisphere, so there's no shortage of options when it comes to day trips and overnight sailing adventures. There's bareboat sailing for experienced skippers but the most popular way to sail The Whitsundays is on a crewed vessel where you can sit back, relax and let the crew take care of you.
Stepping onboard a catamaran or yacht, you'll have the opportunity to discover some of the uninhabited islands of The Whitsundays. Sail through crystal clear aquamarine water and drop anchor in secluded coves where you can take a dip or snorkel incredible fringing reefs where a kaleidoscope of colourful coral and marine life await. For the more adventurous, you can head away from the white sand beaches to navigate hiking trails surrounded by dense rainforest. Your efforts will be richly rewarded by breathtaking views not afforded to your typical tourists. At the end of the day, hop back on the boat for unforgettable sunsets and chef-prepared meals. Sailing the waterways of The Whitsundays truly is the experience of a lifetime.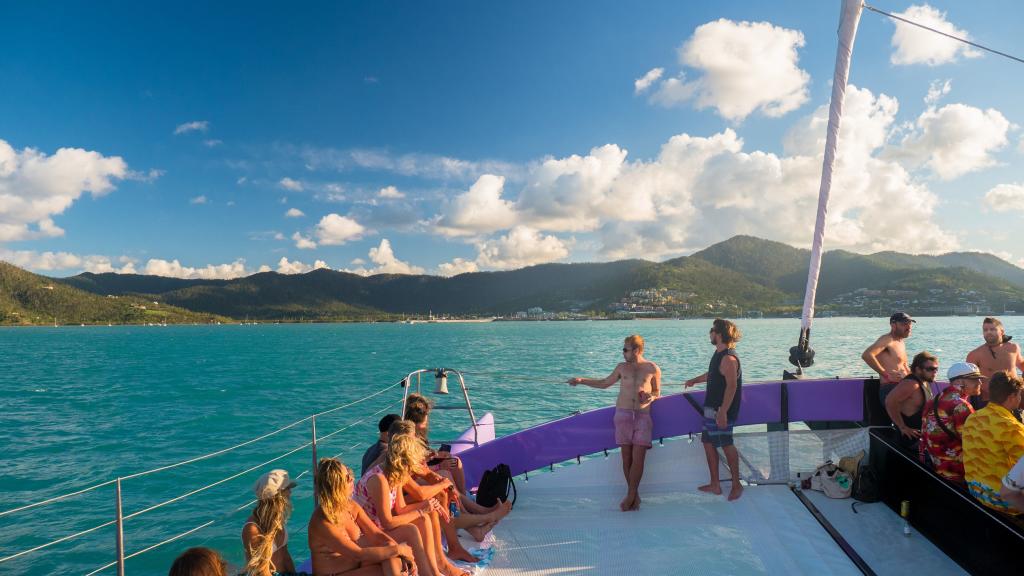 4. Fly Over Heart Reef
One of the most internationally-recognised attractions of The Whitsundays (thanks Oprah), Heart Reef is a stunning coral formation whose incredible natural composition of coral forms a perfect heart shape. One of the world's most Instagrammable locations, Heart Reef is located within Hardy Reef and is best seen from a bird's eye view to truly appreciate its unique beauty. A variety of Whitsundays scenic flights are available to fly over Heart Reef and get you that money shot.
This is nature at its best, so no fancy camera equipment is needed. Amateur photographers and serial selfie snappers are always amazed to see that their photos look just like the postcards - but no work is required when your subject is as stunning as this. Discovered in 1975 by a local pilot, Heart Reef has played a part in many romantic moments and marriage proposals over the years, but you don't need to make a grand romantic gesture to take in this iconic landmark. One look at the incredible overhead view of this romantic reef and it will steal your heart.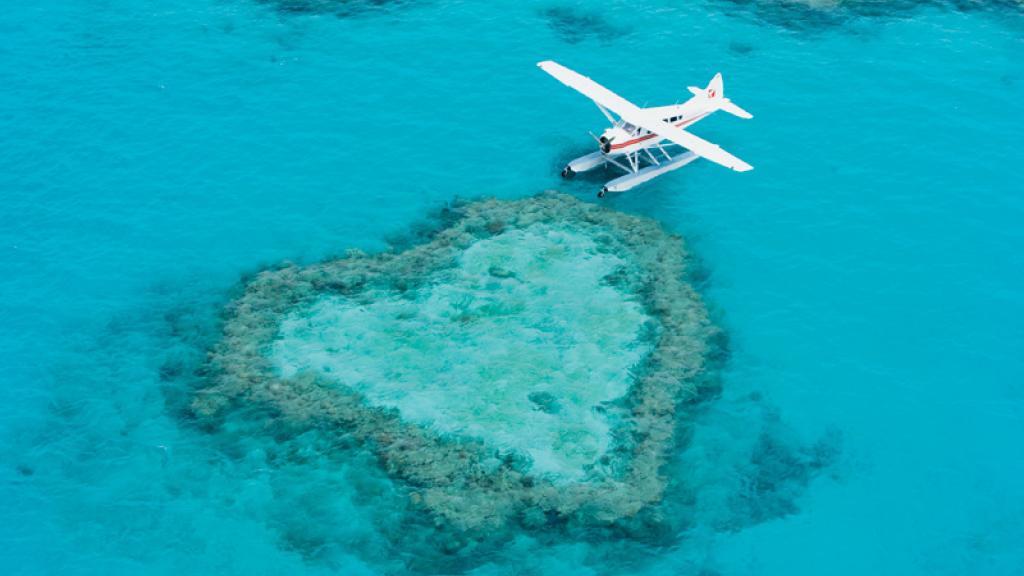 5. Sleep on the Reef
Imagine drifting off to sleep with the night sky spread above you and the sea waves beneath you. One of the most unique experiences on offer in The Whitsundays, Reefsleep allows you to do just that. Glamping on the open seas, you'll spend the night in a specially-designed Reefbed under the stars, 40 nautical miles offshore on the Great Barrier Reef. Enjoy the serenity of the reef at sunset and wake up on the water the next morning. You'll have two entire days to explore the beauty of the outer Great Barrier Reef, cruising out to the Reefworld Pontoon on Hardy Reef for a day of swimming, snorkelling, expert reef presentations, semi submersibles and an underwater viewing chamber.
However when the day trippers return to shore in the afternoon, the pontoon is yours to enjoy with a small, intimate group of Reefsleep guests. Sip a drink as you watch the sun sink below the horizon in a neon pastel haze of blues, pinks, purples and oranges as colourful as the coral below you. Indulge in a sumptuous gourmet dinner as you marvel at the vast starry night sky free from light pollution. Drift off to sleep with the sounds of the sea, a truly unique experience for those who love the ocean and the reef. You'll have a second day to delight in the underwater beauty of the reef, before returning back to the mainland or islands. Truly a night you will never forget.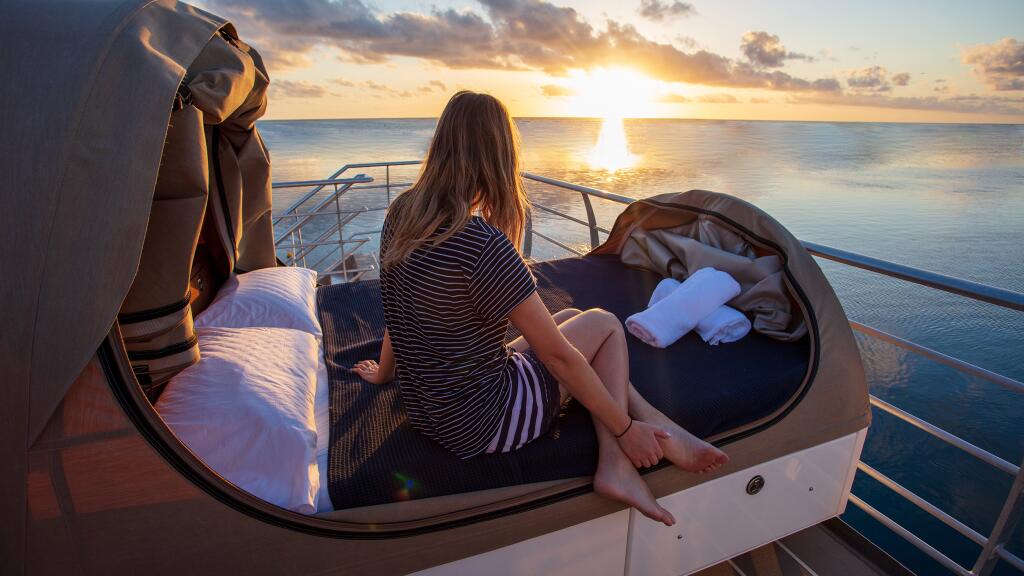 6. Adventure in Airlie Beach
Gateway to the Great Barrier Reef and Whitsundays, Airlie Beach is a small coastal town and popular holiday destination on a tropical peninsula at Shute Harbour. Renowned for its scenic hinterland and beautiful beaches, Airlie Beach is famous for its shopping, dining and nightlife. The ultimate laid back holiday destination, Airlie Beach features a picturesque boardwalk, safe swimming lagoon and a wonderful range of watersports and activities. Airlie Beach is a classic tourist town and the perfect spot to base yourself when exploring The Whitsundays. However if you're looking to escape the tourist crowds, Airlie also offers the freedom to explore a little further afield with some hidden gems that have remained a best kept secret… until now.
Jump in the car and head towards The Whitsunday Coast hinterland where Conway Road and Saltwater Creek Road deliver you to the hidden beaches and waterfalls of Cedar Creek Falls. If you're visiting during the wet season (January to March) you'll be lucky enough to experience the tropical waterfall at its best, however the year-round natural swimming pool at the base is the perfect spot to cool off any time of year. Follow the walking tracks to discover rock pools and smaller waterfalls and be rewarded with beautiful views out over Conway National Park. Next stop is a locals favourite, Hydeaway Bay just 45 minutes north of Airlie Beach. Featuring a 2km stretch of beach with five public access points, this hidden wonder means you'll have your own private pocket of beach all to yourself. The long white stretches of sand are perfect for an intimate escape, while the rocky outcrops that protect the shore make it ideal for families who want to do a little rock hopping or search for unique shells.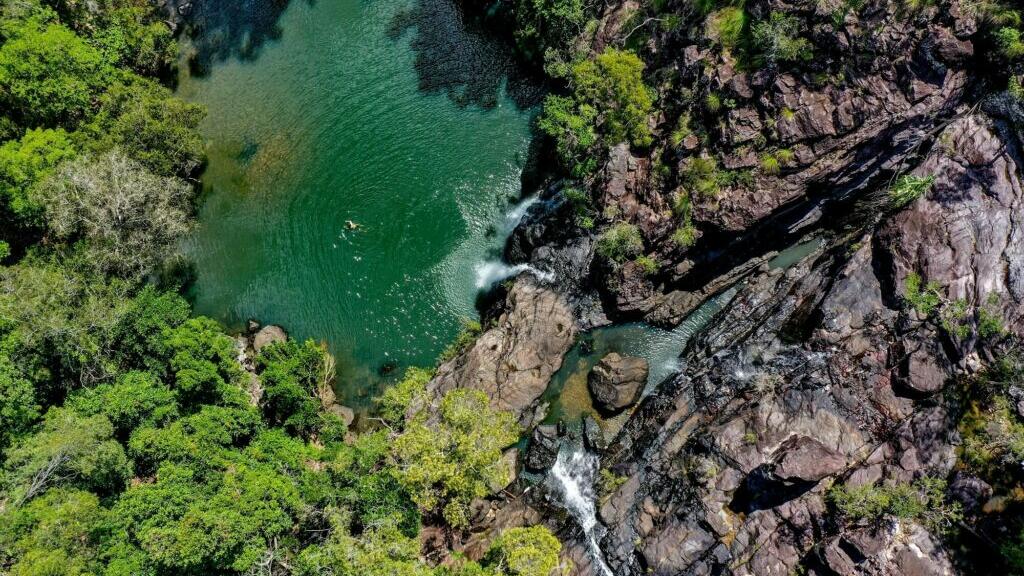 7. Island Escapades
No visit to The Whitsundays would be complete without visiting the islands and whether you choose to do a little island hopping on a day trip or base yourself on one of the islands for an extended stay - you won't be disappointed. There are many islands to choose from ranging from eco experiences on Lady Elliot Island to iconic Hamilton Island, family friendly Daydream Island and the absolute luxury of Elysian Retreat on Long Island. So whatever island experience you seek, The Whitsundays has something for everyone.
Flanked by brilliant blue waters and a spectacular coral reef, Daydream Island is the ultimate holiday paradise. Together with its glorious weather and outdoorsy lifestyle, Daydream is the perfect place to soak up the tropical sun. This island is extremely popular with families thanks to its unique Living Reef experience, a man-made coral lagoon wrapping over 200m around the central resort building. Holding an impressive 1.5 million litres of water, the reef includes above-ground lagoon pools as well as an underwater observatory and is home to 100 species of marine life including sting ray, starfish, sea cucumbers and shake fins. Guests can experience the stingrays, fish feeding and even snorkel in the lagoon or learn about the reef and marine life at the Education Centre which also features an interactive touch pool.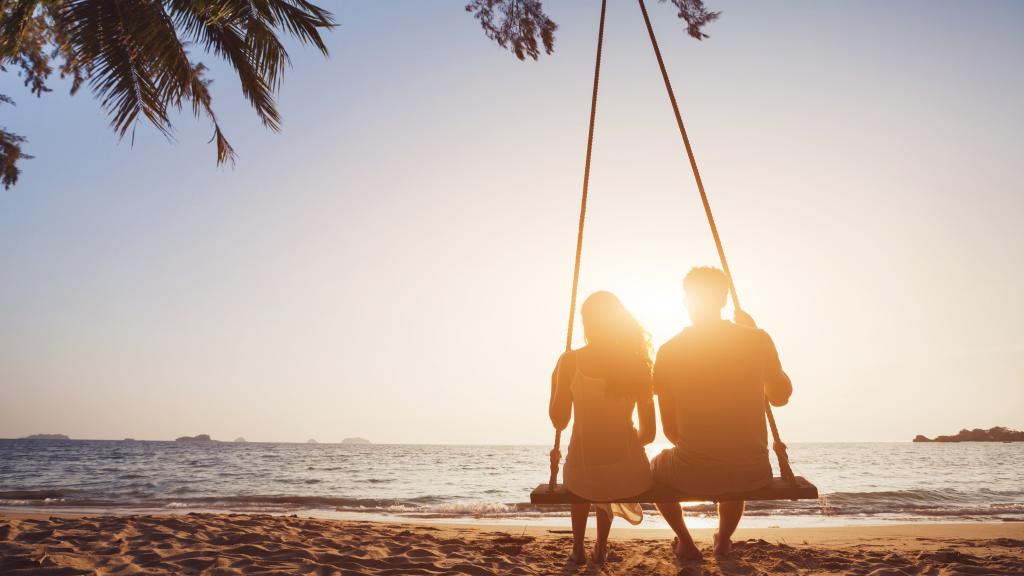 However if you're looking for peace, serenity and maybe a little romance then Elysian Retreat on Long Island is the boutique experience of your dreams. Nestled in a peaceful location between Airlie Beach and Hamilton Island, Long Island has been declared a National Park and boasts over 13km of walking trails. Combined with the scenically stunning landscapes, dramatic headlands, secluded beaches and lush bushland, Long Island offers a tropical oasis for exploration and relaxation. Elysian Retreat is a beautiful boutique accommodation option and one of only two resorts on the island. Accessible by helicopter transfer, you know you're in for something special. This beautiful retreat is set amongst 3 hectares of lush rainforest and offers magnificent uninterrupted water views. Only welcoming guests 16 years and over and never more than 20 guests at one time, each guests' experience is a truly intimate one.
Comments