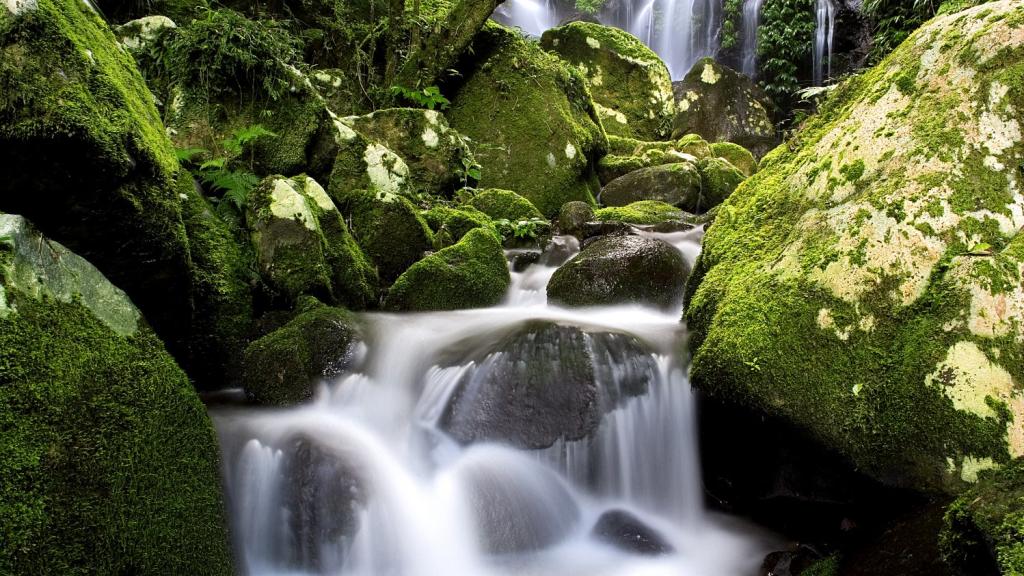 Famous for its stunning beaches, exciting attractions and buzzing nightlife, the Gold Coast is an iconic holiday destination. However, what you may not realise, is that the Gold Coast offers some of the most epic waterfalls and incredible hiking tracks in Australia. Here, we have compiled a list of our favourite waterfalls just outside the Gold Coast.
Purling Brook Falls, Springbrook National Park
Just a 45-minute drive from the heart of Surfers Paradise, Purling Brook Falls in the Springbrook National Park are a nature lovers dream. Offering cascading falls, adventurous hikes and remarkable views, Purling Brook Falls is a spectacular sight to see. Purling Brook Falls are located just a short walk from the carpark, or if you're feeling adventurous keep walking the 6km circuit to discover glistening swimming holes amongst the aromatic eucalyptus forest.
Moran Falls, Lamington National Park
Located in Lamington National Park, Morans Falls showcase one of the largest falls in all of Queensland. Plummeting 80 metres to the ground, Morans Falls vary between a roaring cascade after rainfall, to a slow trickle in the dry season. The hike to Moran falls is a 4.4km round trip, which should take about 1.5 hours. On the journey you can expect to find a subtropical rainforest of booyongs, brushbox and figs until reaching the iconic viewpoint (which doubles as an awesome picnic spot) at the very top of the falls.
Curtis Falls, Mount Tamborine
Curtis Falls is a popular waterfall in the Gold Coast Hinterland that is perfect for family friendly adventures. Located in the Mount Tamborine Area, the epic falls cascade all year round. Visitors can overlook the falls from a viewing platform that is guaranteed to take your breath away. Be sure to pack your camera, because there will be many gorgeous photo opportunities. Also keep an eye out for fish, eels and platypus swimming in the rockpool!
Cougal Cascades, Currumbin Valley
Lush rainforests, natural waterslides and glimmering swimming holes are what you can expect to find at Cougal Cascades. Located in the Currumbin Valley, Cougal Cascades is a smaller waterfall that drops down a short cliff face into a large rock pool. Zoom down the incredible natural waterslide or take a dip in the rock pools for an enjoyable day out. Just 45 minutes from Broadbeach, the drive to the Cougal Cascades is one of the most scenic on the Gold Coast.
Natural Bridge, Springbrook National Park
Located in the heart of Springbrook National Park amongst the Gondwana Rainforest, Natural Bridge is a picturesque waterfall like nothing you have ever seen. The Natural Bridge showcases an incredible rock formation that has been formed over hundreds of years by the force of the waterfall over the basalt cave. Along the short 1km circuit you can expect to see cascade tree frogs, koalas and sooty owls!
Got an epic Gold Coast waterfall that we haven't mentioned? Let us know in the comments below! >
About The Author
Comments