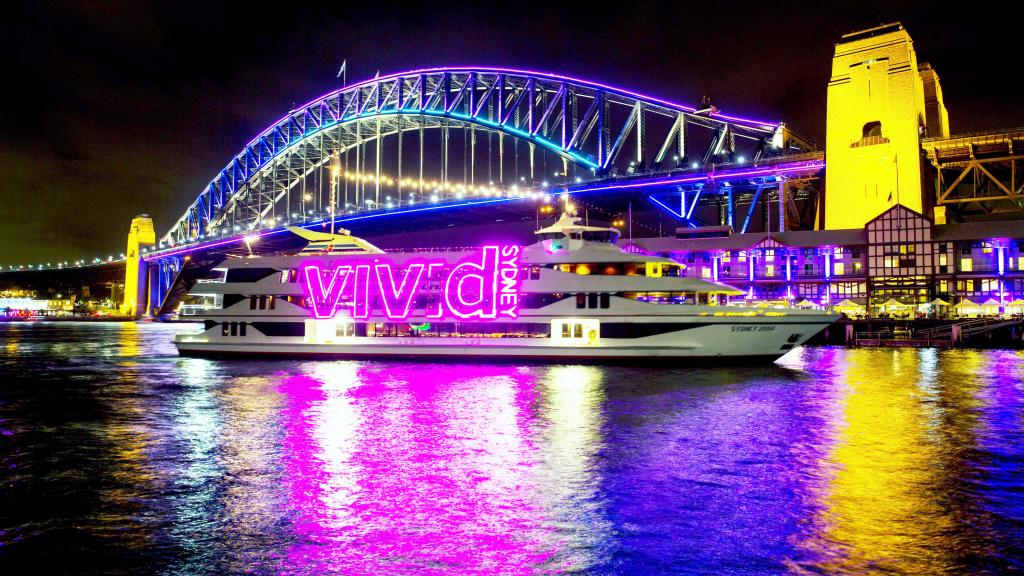 The largest festival of light and music, Vivid Sydney is Australia's premier winter event and is now in its eighth year. Illuminating Sydney from 27 May to 18 June, the 23-day festival is a spectacle of discovery for children and offers fun for the whole family.
Spanning the harbour precinct, the illuminated Vivid event is now the biggest event in Australia, attracting almost 1.7 million people last year. The award winning festival features Cathedrals of light, a giant laser-light dragon, huggable trees and glow-in-the-dark frogs, tigers and elephants.
Encouraging interaction with the 80+ lighting installations of the festival, Vivid creative director Ignatius Jones said that rather than keep the artworks behind ropes in galleries, the festival aims for people to touch the art, interact with it and perhaps have it change their lives a little.
At least 50 installations will involve an interactive element which is great news for families with hands on kids.
There are a huge range of attractions all across Sydney to suit families with children of all ages. One of the stand-out attractions is the Laser-Dragon Water Theatre at Darling Harbour showcasing 25m high moving fountains, four video-projected water screens, 10 powerful lasers, flame jets and a world-first 'dragon head' created from a 13m robotic arm mounted water screen.
Top Tips for Vivid for Families
Go early in the week: Not always easy but the crowds are much less intense on a Monday, Tuesday or Wednesday.
Go late: Vivid doesn't switch off until 11pm and much of the crowds disperse by 9pm so grab a nap in the afternoon and stay up later for some quality family fun.
Don't be afraid of the rain: Rainy nights are the best, with showers never seeming to last longer than 20 minutes - just long enough to chase away the crowds. Grab a drink or snack while you wait it out and then be treated to wet shiny surfaces that really enhance the lights.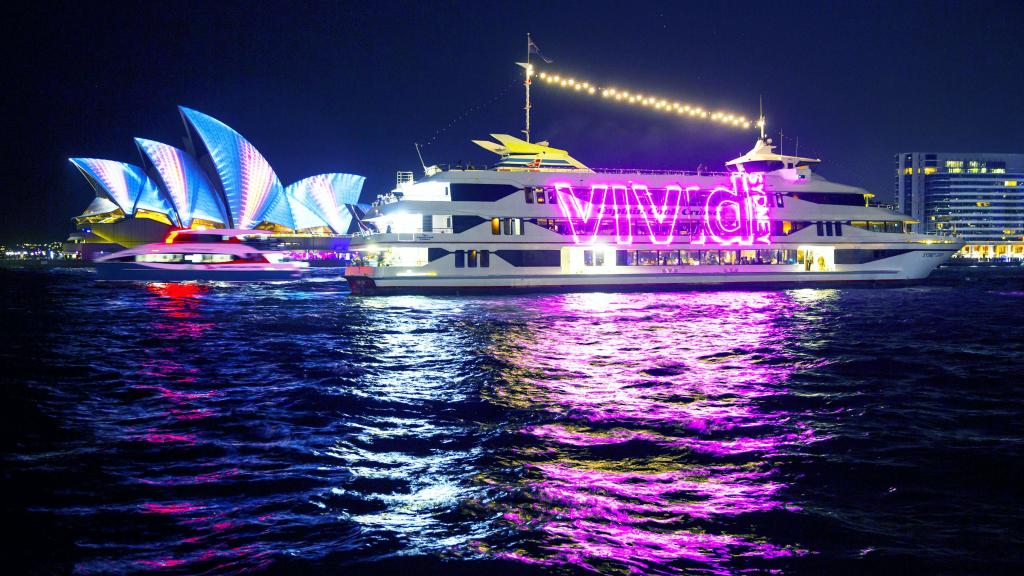 Top Family Attractions
• Sydney's Hidden Stories - Custom House
Best for families with younger children
• Dress Circle - Circular Quay (Opera House side)
Best for families with children of all ages
• Treehugger - Circular Quay (Sydney Opera House side)
Best for anyone needing a hug
• I Love You - Circular Quay (MCA side)
Best for families and romantics
• Wormhole Galaxy - Hickson Road, Walsh Bay
Best for families with older children
• Impossible Voyage - Circular Quay (MCA side)
Best for families with teenagers
• WildLight - Chatswood
Best for families with dinosaur-obsessed children
• Be The Light For the Wild - Taronga Zoo, Mosman
Best for families with dinosaur-obsessed children
• Cathedral of Light - Royal Botanic Garden (near the Opera House)
Best for families with young children
• Dress Up Attack - Sydney Opera House
Best for families with young children with busy minds and hands
• Robowars - Cargo Hall, Overseas Passenger Terminal
Best for families with teens
Comments