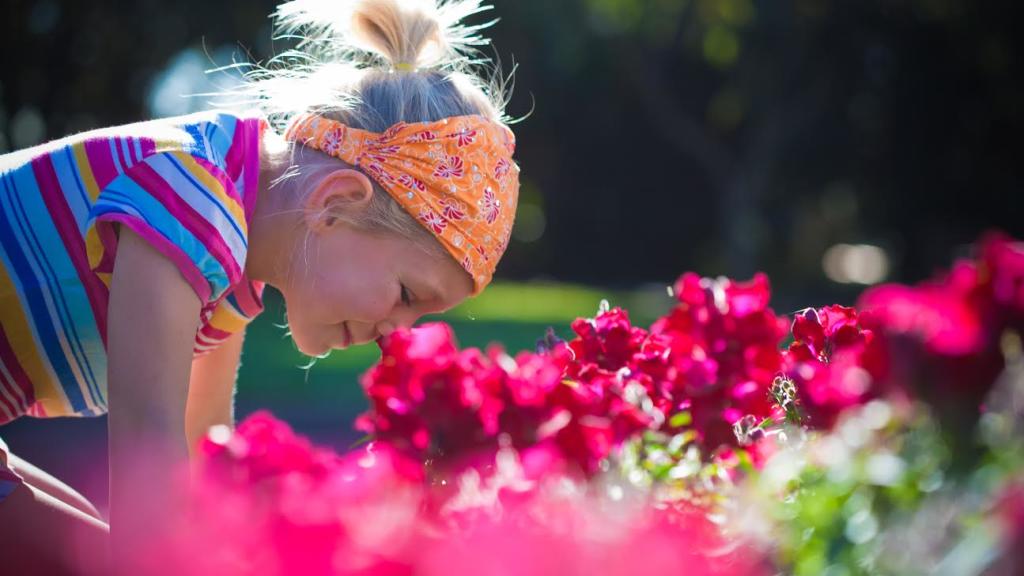 It's time to discover Southern Queensland Country, Queensland's best kept tourism secret. The region, home to Australia's newest airport: Brisbane West Wellcamp Airport, is a myriad of food and wine trails, quirky festivals, artisan delights, luxurious escapes and family fun. To help you explore this hidden tourism gem, Wellcamp Airport have put together 5 unique festival experiences that will have you longing for a taste of Southern Queensland Country.
1. Toowoomba Carnival of Flowers
They certainly call Toowoomba the 'Garden city' for a reason! Every September Toowoomba is brought to bloom for the Toowoomba Carnival of Flowers. Now in its 63rd year, the carnival has perfected its mix of unique gardens, local food, amazing wine and excellent music. The festival kicks off in mid-September and rocks on for two full weeks.
The opening night features an extravagant Long Table Gala Dinner under the stars, coupling atmosphere with the culinary genius of chiefs like Miguel Maestre. Our Carnival of Flowers highlight, the Flower Food and Wine Festival, is Queensland's favourite party in the park. It promises to be bad for your summer diet with some of the most amazing flavour sensations around and will keep you dancing into the night, with an epic music line-up that is always set to stun. Top this all off with a gob-smackingly good flower parade, talking pubs tour and side show alley for the kids and you have one amazing spring time experience not to be missed.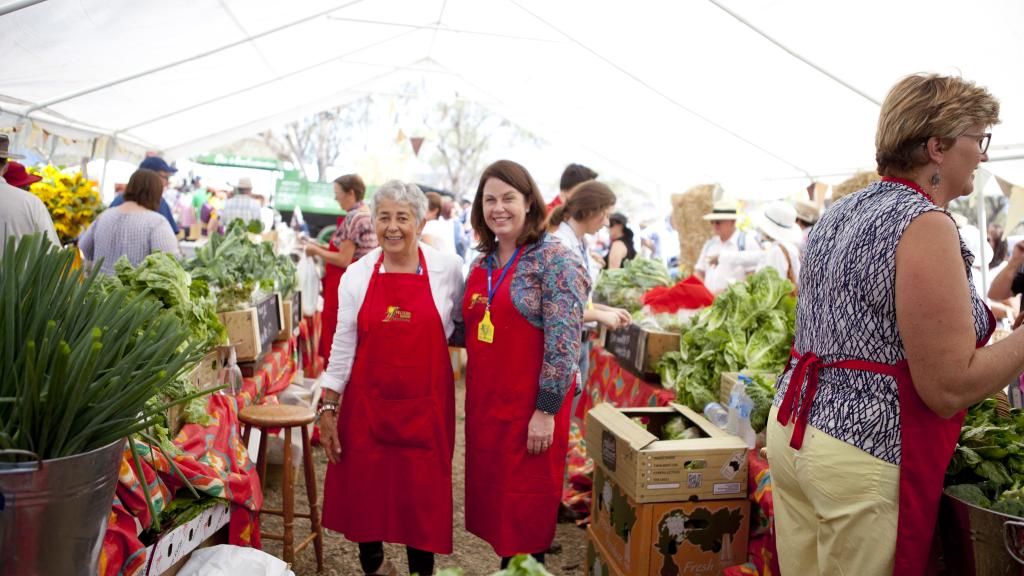 2. Felton Food Festival
Food lovers with a taste for unique paddock to plate experiences should definitely mark the Felton Food Festival on their calendars. Held in the cooler month of March, Felton Food is one of the only food festivals hosted on a working farm. It offers the chance to get hands on with farm tours and fresh market stalls, plus cooking and gardening demonstrations for all ages. Connecting food lovers with produce, the festival frequently features celebrity guests like Costa Georgiadis and Alistair McLeod. While the main event is free, those wanting a truly memorable experience should consider the festival's Twilight pre-Dinner, where guests can enjoy canapes, dinner and dessert, all made from local farm produce, while watching the sunset over Felton Valley.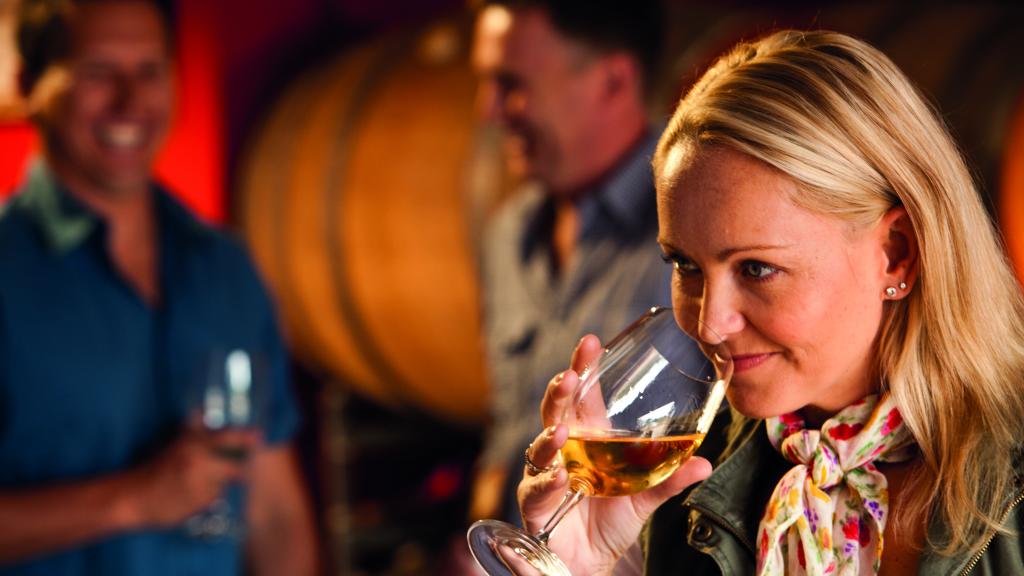 3. Stanthorpe Apple and Grape Harvest Festival
Considered to be one of the world's most laid-back wine events, Stanthorpe Apple and Grape Harvest Festival showcases the best of the Granite Belt region. The festival is held biannually (in even numbered years) and is situated a scenic 90 minute drive from Toowoomba. Running for 10 days, the event features live music, wine tasting master classes, celebrity grape crushing, wine marking, local art, a gala ball, a grand street parade and the famous Apple Pie Competition. The unique mix of wine, friends and first time visitors makes Apple and Grape a gathering like no other, guaranteeing the first time you visit will not be the last!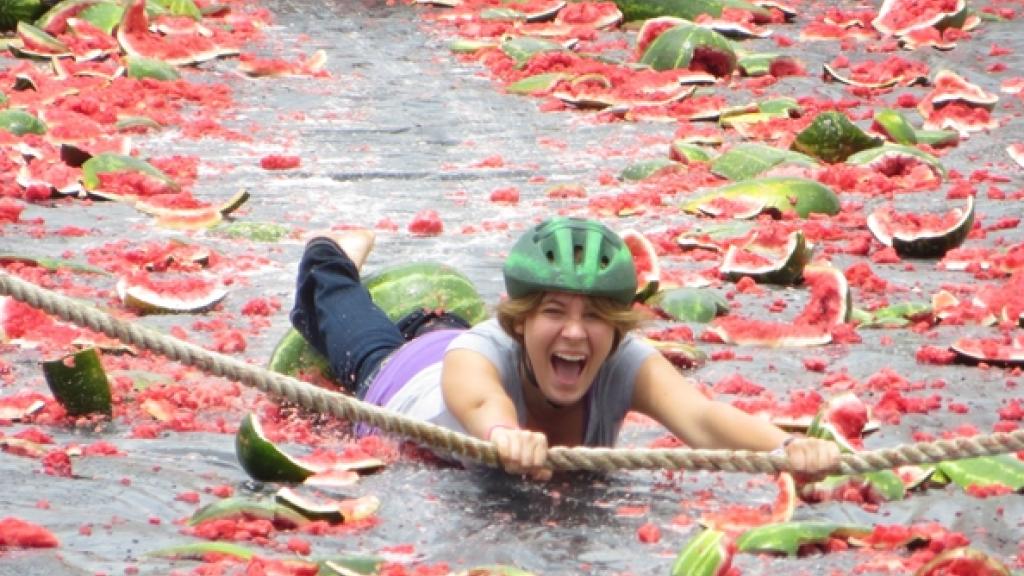 4. Chinchilla Melon Festival
There are plenty of colourful and quirky things you can do with a melon, but at the Chinchilla Melon Festival, eating them, is not one of them. This festival takes food to new heights (literally) with outrageous melon events the whole family can enjoy. Featuring the world-famous melon-Olympics, an outback beach party and a melon rodeo, this festival has become a rite of passage for country thrill seekers from all over. The Melon Festival is held biannually, in odd numbered years, giving you plenty of time to work on your melon skiing (yes, you read that right).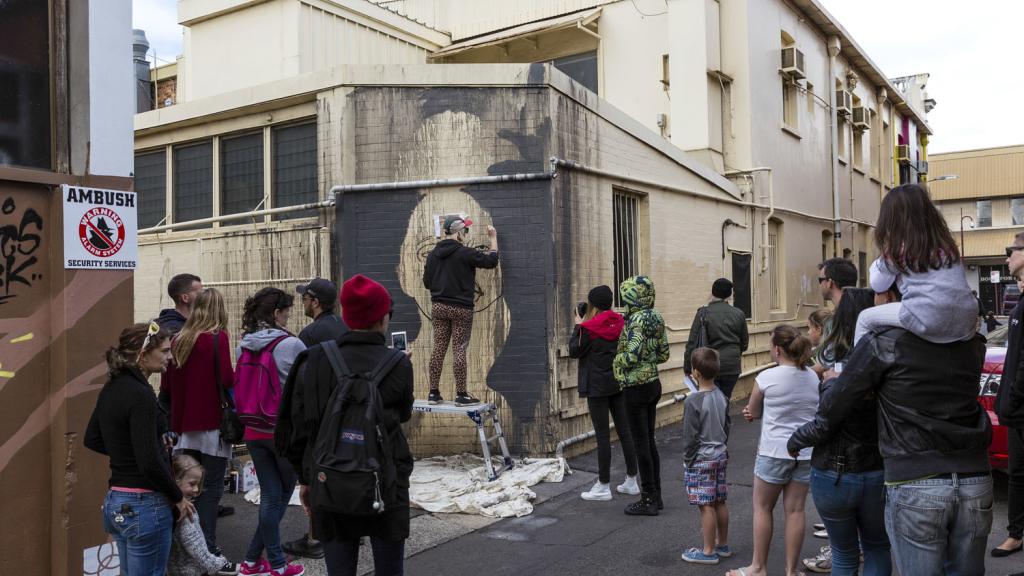 5. First Coat Street Art Festival
Art lovers should immerse themselves in Toowoomba's most creative festival - First Coat Street Art Festival. The festival itself is held every year at the end of May, tying in with the Brisbane Design Conference, that is just down the hill. The First Coat gallery covers Toowoomba with more than 50 pieces and is now considered Queensland's largest outdoor gallery. The city's historic walls feature great international and Australian talents like Alex Lehours, Adnate, Sirum and Madsteez. More than 36 murals were added to the First Coat gallery in 2016, with the festival looking to be bigger than ever in 2017.
So whether you're chasing a sensory explosion, an authentic country education or a quirky, unforgettable experience there is something for everyone in Southern Queensland Country.
Comments