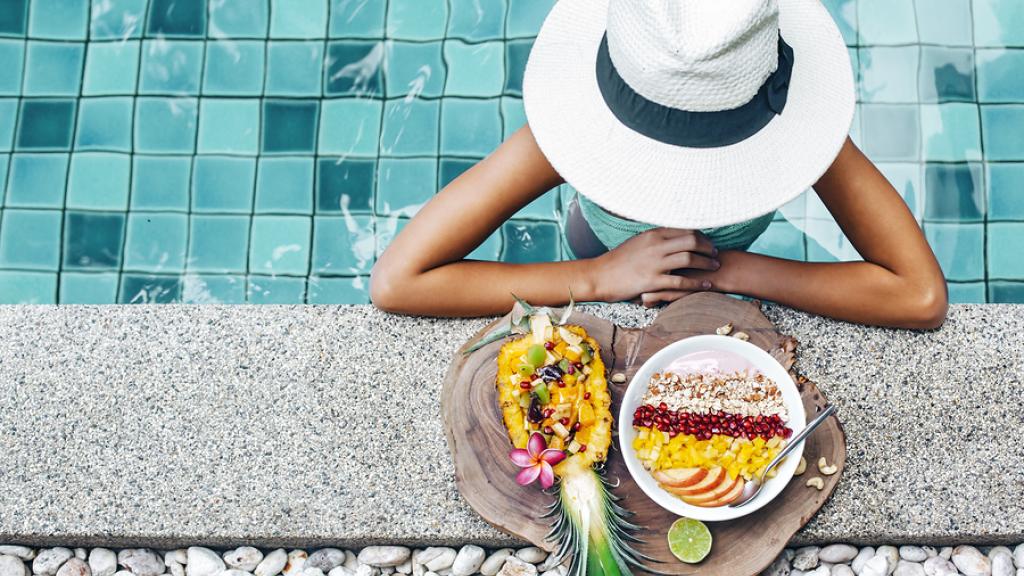 Known for its stunning natural scenery, funky cafés and delicious cuisines, Bali is a brunch lover's dream! Balinese food culture is all about using fresh ingredients to create delicious meals that bring people together. With world class dining and a buzzing café culture, it's no surprise that Bali is one of Asia's top destinations for foodies. So, if you're looking to tempt your taste buds with some amazing, delicious and healthy food, look no further than our guide to the best Bali brunch spots.
KYND COMMUNITY
Located in Seminyak, KYND Community is a plant-based café that serves up an abundance of healthy salads, fresh juices and delicious food. Known for its airy pink aesthetic and Instagram-able smoothie bowls, KYND is a beautiful spot to grab your morning coffee. Open from 6AM daily, this iconic Bali brunch spot is sure to impress. Don't forget to try the famous Berry Tropical Bowl and snap a pic in front of the pink paradise wall.
SEA CIRCUS
Open for breakfast, lunch and dinner, Sea Circus Bali is a lively little restaurant that is not to be missed on your next Bali adventure. With a relaxed vibe, great coffee and quirky décor, Sea Circus will intrigue and amaze with its Mexican inspired menu. Travelling with kids? No worries, Sea Circus caters to the little ones with a kid friendly menu featuring classics like fish & chips and vegemite on toast.
CRATE
This delightful Bali brunch spot is so much more than just a café. Crate is an inclusive and vibrant community with values rooted deeply in the Balinese culture. Inspired by simplicity and a love of great food, Crate has a relaxed vibe and friendly atmosphere that is adored by the Canggu locals. Not to mention, the food is to die for. We love the avo toast with feta, salmon and cherry tomatoes.
PREGO RESTAURANT
Located at The Westin Resort Nusa Dua, Prego is perfect for families travelling with little ones. Not only does Prego offer amazing à la carte food and tasty deserts, on Sundays, they hold the famous FunDay Family Brunch, which offers hours of entertainment for the kids. Activities like pizza making, cupcake decorating, swimming and dancing, will be sure to keep them well occupied, while mum and dad enjoy some chill time. Did we mention that kids 13 and under eat free? It's safe to say that this affordable Bali brunch spot is a great crowd-pleaser.
SISTERFIELDS
Serving up mouth-watering all-day breakfast, Sisterfields is a trendy café that's dedicated to keeping things fresh. Known for its modern décor and relaxed atmosphere, the Australian owned café is a popular brunch spot among locals. Open from 7AM daily, Sisterfields' delicious menu will make ordering very tricky because trust us… you'll just want to try it all! Oh well, it's a perfect excuse to come back tomorrow…and maybe again the next day.
Got a favourite Bali brunch spot that we haven't mentioned? Any other recommendations? Let us know in the comments below!
About The Author
Comments