The newest addition to TravelOnline, Japan ski holidays offer a unique way to holiday and experience the wonder of some of the world's best ski fields along with the exotic culture and cuisine of Japan. Boasting excellent powder snow and lots of it, Japan features a number of outstanding ski fields including the popular alpine playground of Niseko and the famous resort village of Hakuba. The ski season runs from late December to March and regardless of whether you're a seasoned skier or first timer, there are a fantastic range of slopes and ski runs for all skill levels. Home to some of the best ski resorts in the world, Japan is a popular ski holiday destination particularly with Australians and visitors from overseas.
The closest ski resort to Tokyo, Hakuba is a famous ski village offering some of the best skiing and snowboarding in Japan while Niseko is famous for its huge amounts of high quality powder snow and is one of the hottest skiing destinations in Japan, receiving 15m of snowfall in winter. If you're looking to grab a bargain, early to mid-December enjoys some attractive off-peak pricing although the weather can sometimes be a little hit and miss. January is the most popular time on the slopes but despite being busy, lines for the ski lifts are surprisingly short. February is the ideal time to visit for power hounds, while towards the end of the season in March is favoured by ski insiders who enjoy the relaxed conditions and reduced rates on the mountains.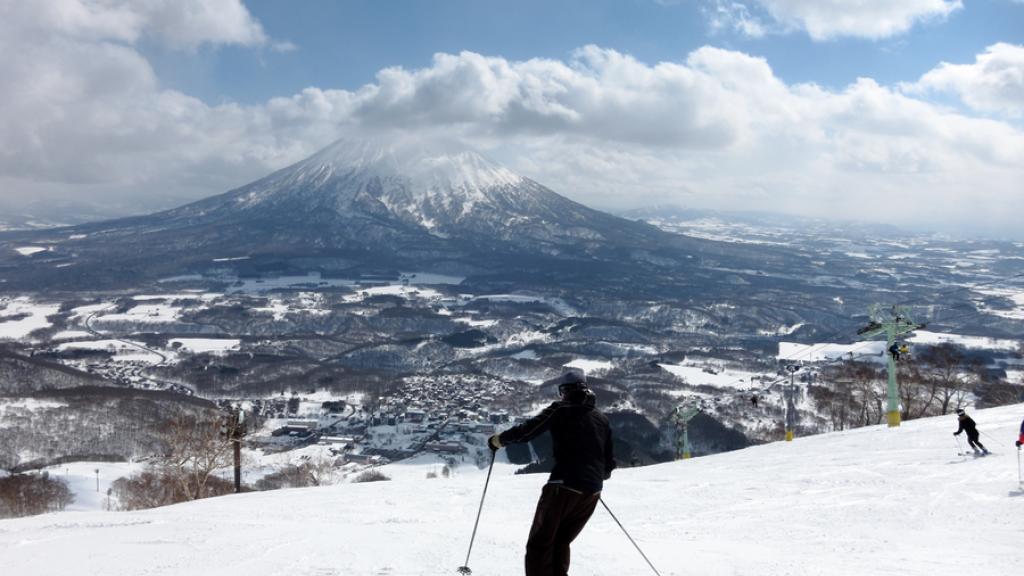 Whether you're a pro on the slopes or have never strapped skis on before in your life, you'll love the experience of skiing the pristine peaks of Japan. There are plenty of English-speaking instructors and lessons are available through your resort and at the ski fields, meaning you'll be confident to hit the slopes in no time. Of course after a few days on the slopes, you'll be looking for downtime to relax and rest your muscles. A great way to do this is to experience the traditional Japanese onsens, natural mineral hot springs. Other ways to take in Japan's history and culture include sake tasting, origami folding, tea ceremonies, samurai evenings and more.
Attractions worth visiting while in Hakuba include the incredible 'wild' snow monkeys of Jigokudani Monkey Park, where 200 odd monkeys warm themselves in natural hot springs as well as the national treasure of Nagano Zenkoji Temple and the unique 'crow castle' of Matsumoto Castle, known for its unique black exterior and as Japan's oldest 5 tiered donjon castle. While skiing in Niseko, there are some great day trips for sightseeing including the seaside town of Otaru and Lake Toya. Otaru offers historic canals, quirky Japanese shops, a seafood market and the novelty of seeing snow at sea level. The geothermal region of Lake Toya is a volcanic caldera lake created by Mount Usu, an active volcano which last erupted in 2000. The museum here offers a fascinating insight into this unique natural phenomenon.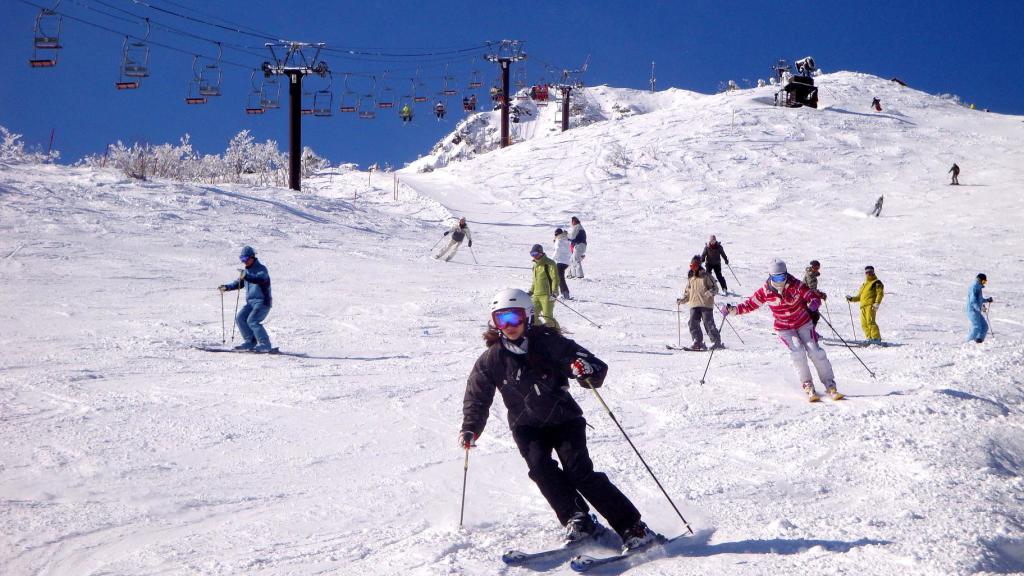 A fantastic holiday for the whole family, a ski holiday in Japan is surprisingly easy and affordable, particularly if you book a ski package. By combining your flights and accommodation with lift passes, travel insurance and more, you can take the stress out of planning your ski trip. No need to lug your gear with you, ski hire is most easily arranged once you arrive at your ski resort and is available for an affordable price. For the complete Japan experience, combine your ski holiday with a stopover in Tokyo and marvel at the quirky culture and fantastic cuisine of this neon wonderland.
With outstanding skiing and snowboarding just 90 minutes from Tokyo, Japan's ski fields are less crowded than other famous snow destinations, so you'll enjoy plenty of 'freshies'. The iconic onsen hot springs and fascinating Japanese culture are just part of what make Japan ski holidays so unique. So get out there and do something different for a change and experience and unforgettable culture and incredibly kind people of Japan.
Comments