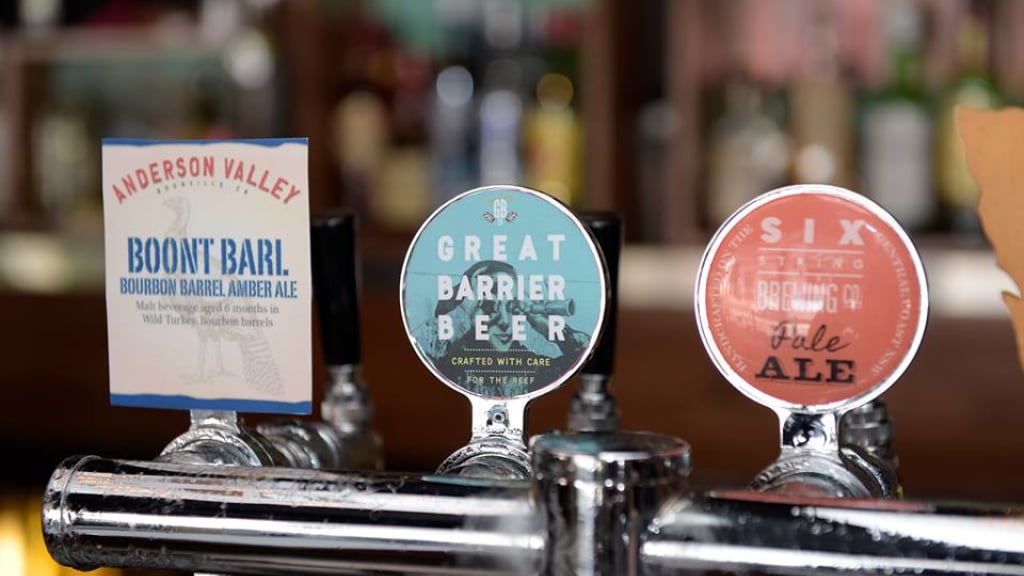 Saving the environment simply by drinking a beer sounds too good to be true, but thanks to The Good Beer Co. it's now become a reality. There's nothing more Australian than drinking a beer to save the Great Barrier Reef but it's now official – the Great Barrier Beer is a thing and it's going to help save the reef. The new tasty Indian pale ale has pledged to donate 50 per cent of all profits to the Australian Marine Conservation Society – cheers to that!
Inspired by similar enterprises in the USA and UK, The Good Beer Co. is a social change initiative and brainchild of James Grugeon. Taking stead from US brewer Finnegans who donated to help feed the homeless and UK Two Fingers Brewery donating money to prostate cancer, James decided Aussies would be more than happy to part with their cash to drink up and help save the reef.
Brewed, quite appropriately, by Bargara Brewing Company in Bundaberg, the Great Barrier Beer is brewed right next to the world famous reef. Beginning with a crowd-funding campaign which started slow but charged into a big finish, Grugeon says that it's time beer is used as a force for good. The beer was launched by Steven Miles MP, Minister for the Great Barrier Reef, at Brisbane bar Brewski where the first pint was poured.
It seems the beer tastes more than great, with Prime Minister Malcom Turnbull even giving it a try as part of his visit to the brewery. In fact, the Great Barrier Beer is already winning awards. Not only does it taste great, but it's also environmentally friendly using all Australian ingredients. The Indian pale ale uses Australian hops, grain and Queensland rainwater with solar energy also being used during the brewing process.
The beer is available for pre-order online and will be officially launched to the public at a free event in Brisbane on 24 March. The Good Beer Co.'s launch will be held at iconic local venue The Triffid, owned by former Powderfinger bassist John Collins, as part of Sounds Good, a free event supporting local bands. Sounds Good will kick off at The Triffid from 6pm on Thursday March 24.
Comments