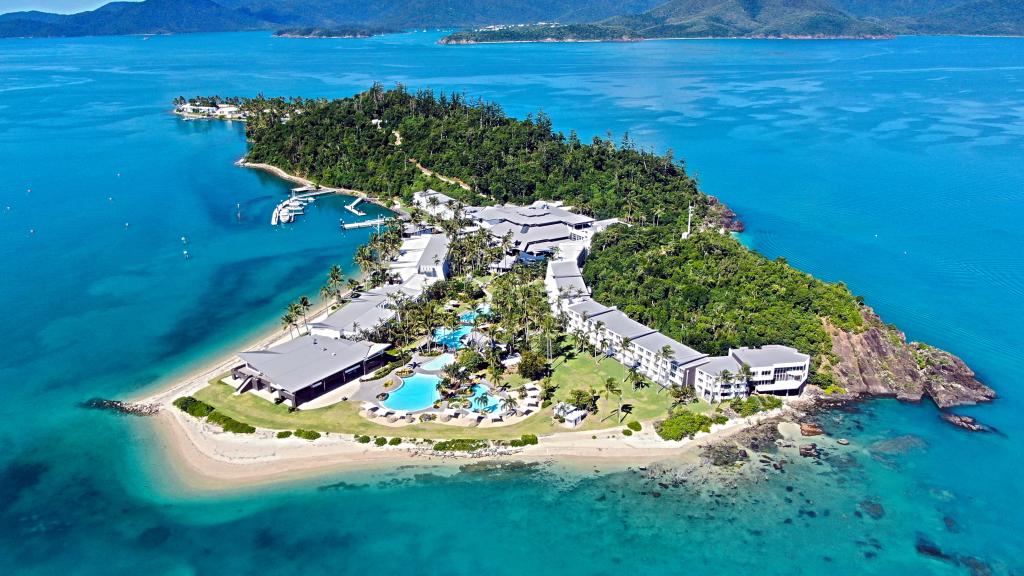 Adding to the already exciting Living Reef experience at Daydream Island Resort & Spa, plans are underway to create more aquatic areas from which to view these fascinating underwater creatures. With a particular focus on the south end of the island, Daydream is currently in the process of creating marine habitats around Daydream Village to integrate more of the Living Reef into these activity areas.
The Living Reef is an amazing experience exclusive to Daydream Island Resort & Spa and is a rare opportunity to get up close and personal with marine life. An activity unlike anything else in the Whitsundays or even the world, the Living Reef is a unique man-made open air lagoon home to a colourful and diverse range of corals, fish, sting rays, starfish and even sharks!
A must-see on the island and indeed on any Whitsunday's holiday, Daydream Island's Living Reef greets you with exciting views as you enter the resort, giving you the opportunity to spot a wide range of marine life from the walkway. One of the largest of its kind in the world, the Living Reef is home to 50 species of coral and over 80 species of marine life.
Designed to be a microcosm of the Great Barrier Reef, the Living Reef is cared for by onsite marine biologists who also offer a number of educational and highly entertaining tours and activities including the opportunity to touch and hand-feed barramundi, stingrays and sharks.
The Guided Fish Feeding allows you to meet and feel a baby shark in the Shark Nursery, touch the famous giant stingrays Pancake and Pikelet, have your photo taken with a sea star and learn all about the residents of the Living Reef from the onsite marine biologist, all for just $20 for adults, $12 for children or $50 for families.
The Stingray Splash lets you walk among colourful reef fish and curious stingrays, hold a sea cucumber and sea star, get up close to the coral reef and of course touch a number of different species of stingray, all under the guidance of the knowledgeable marine biologist. Reef shoes are provided and this once in a lifetime experience is just $38 per person.
The Living Reef Ranger is the ultimate experience and offers all of the above plus access to behind the scenes and restricted areas, participation in basic animal husbandry duties, participation in public stingray and shark feeding shows and much more. Particularly popular with children, this is as unforgettable experience for all ages and is just $79 per person for 3 hours.
All this can be yours as well as an outstanding range of included activities such as watersports, bowling, wild fish feeding, yoga, cricket, guided rainforest walks, waterpolo, tennis, beach volleyball, an open air cinema and much much more when you stay in the stylish, modern accommodation of Daydream Island Resort & Spa. A fantastic mini-golf course is also available for just $10 for adults, $6 for children or $25 for families.
So stop dreaming and make it a reality on Daydream Island!
Comments