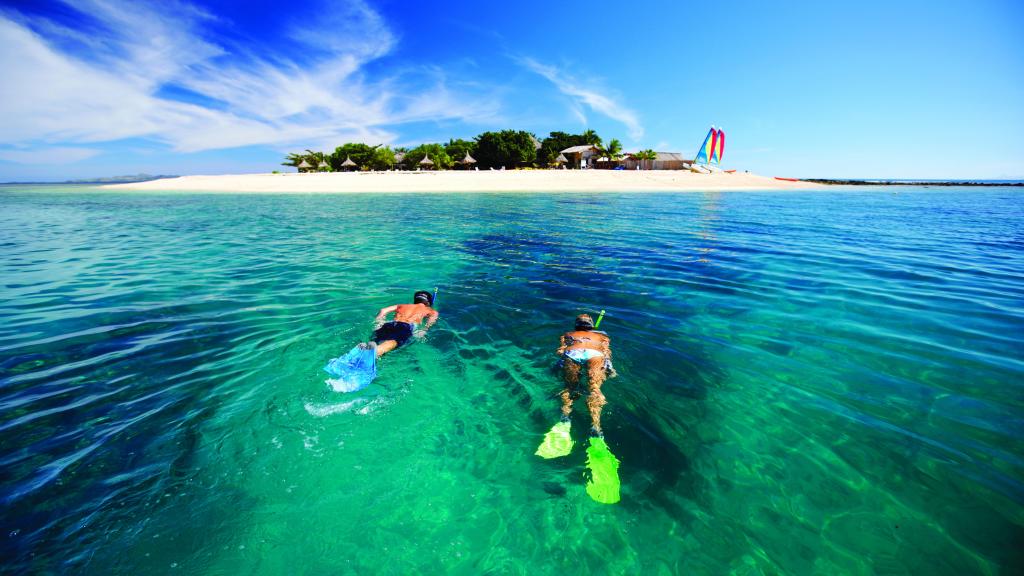 The tropical island paradise of Fiji is one of the most popular holiday destinations for Aussies. In fact, last year almost 310,000* Australians visited the pristine shores of Fiji. From the snorkeller's heaven of the Mamanuca Islands to the private oasis of the Coral Coast and the world class golfing and cruising region of Denarau, there are more than 100 hotels and resorts to choose from. With so many options to choose from, planning your Fiji holidays can seem a little bit daunting. After all, you just want to relax and have a good time right? To help make your decision a bit easier, we've tried to narrow things down a little. Judged on their quality of accommodation and facilities as well as location, price, value for money and level of service, we've put together our pick of the top 10 resorts in Fiji.
Top 10 Resorts in Fiji
Castaway Island Fiji: The ultimate Fiji holiday experience, this full service resort is ideally located on its own private island and is ideal for both couples and families. Offering bure accommodation and outstanding onsite facilities, Castaway is one of the most popular resorts in Fiji.
Hilton Fiji Beach Resort & Spa: Enjoying stunning views of the Pacific Ocean, this stylish resort is set on its own pristine private beach. Offering an outstanding range of onsite facilities, the resort boasts the plush accommodation you've come to expect from the Hilton brand.
InterContinental Fiji Golf Resort and Spa: Located on the famous Coral Coast, this luxury resort boasts Fiji's best pool area and an unbeatable range of facilities. Set in stunning Natadola Bay, the resort is also famous for its 18-hole championship golf course.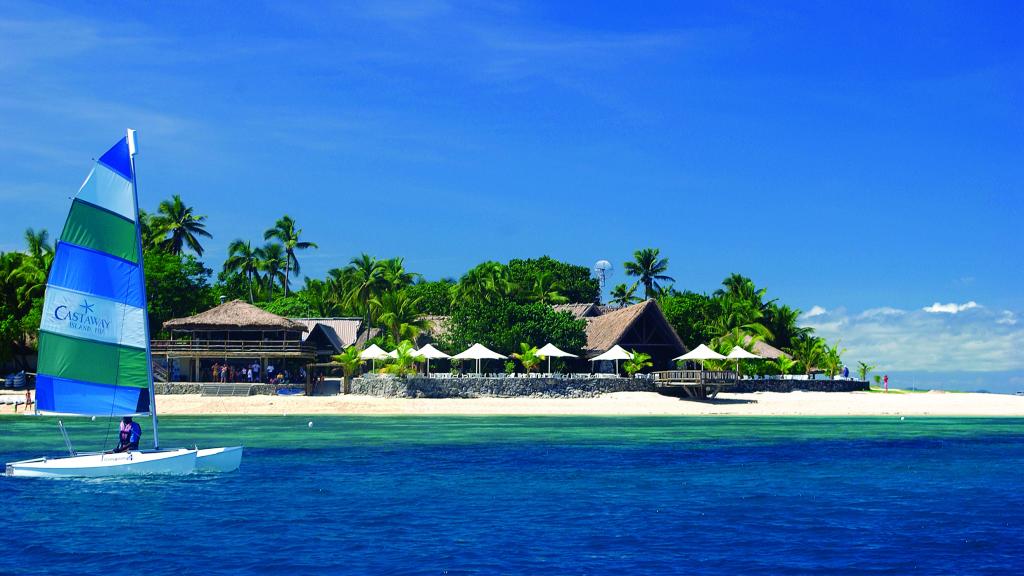 Outrigger Fiji Beach Resort: Offering an authentic Fijian feel, this family-friendly resort offers 250 comfortable hotel rooms and bure accommodation. Enjoying gorgeous ocean views, this iconic Fiji resort offers a great range of facilities and an outstanding kids program.
Sheraton Fiji Resort: Set on an enviable beachfront location, this 5 star resort offers luxury accommodation and superior service. Enjoy excellent value for money with unprecedented access to the dining options and leisure facilities of two other nearby sister properties.
Shangri-La Yanuca Island: Fijian inspired accommodation meets modern architecture at this stylish private island resort. Set on some of Fiji's most stunning beaches, the resort also offers an outstanding range of dining options and onsite leisure and recreation facilities.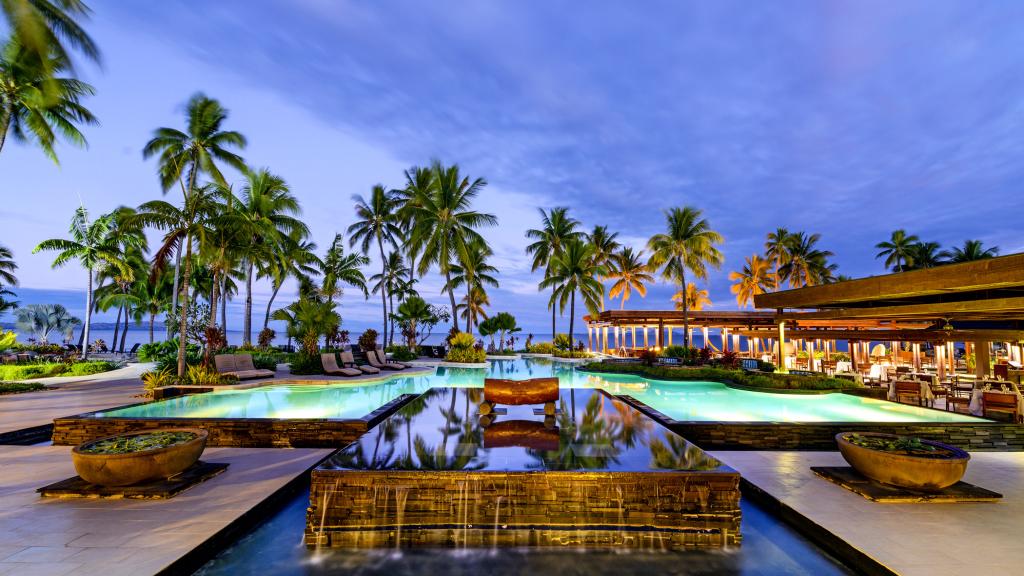 Radisson Blu Resort Fiji Denarau Island: This resort is extremely popular and it's easy to see why - a kids club, day spa, 5 lagoon pools, fishing, golf and so much more. Activities aside, guests also love the luxurious accommodation and personal service of this 5 star resort.
Malolo Island Resort: Enjoying a wonderful tropical atmosphere, Malolo is a firm Fiji favourite. Boasting spectacular views of the coral beaches, the resort offers an excellent range of accommodation, activities and facilities ideal for families.
The Warwick Fiji: This luxury island resort boasts picturesque views of the ocean and majestic mountains from its more than 250 spacious hotel rooms. You'll never be short of things to do or ways to enjoy yourself thanks to the huge range of onsite facilities.
Musket Cove Island Resort: Set in the shade of swaying coconut palms, this deluxe resort is surrounded by pristine beaches in the Malolo Lailai. Boasting one of Fiji's largest pools, the resort also enjoys plenty of activities and onsite facilities.
*Australian Bureau of Statistics - Overseas Arrivals and Departures, Australia 2015
Comments