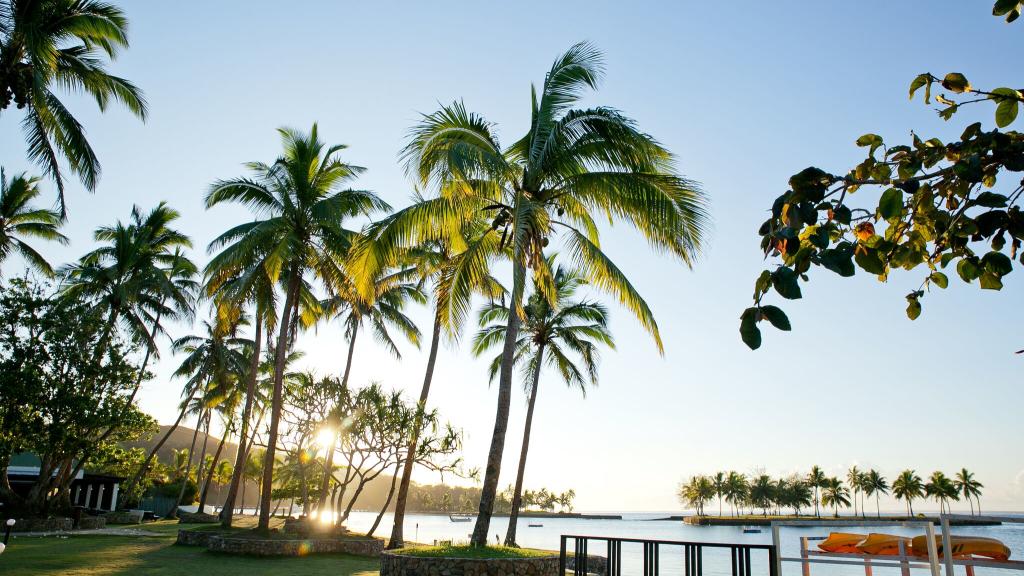 Just a month after a fire damaged parts of the resort, one of Fiji's most popular Coral Coast tourist resorts is already getting back on its feet. After a fire destroyed major parts of the establishment on November 1, the Naviti Resort Fiji is looking forward to continuing to serve its guests despite an estimated damage bill in the thousands.
Thought to have started in the kids club, the fire tore through a lounge area, two restaurants and other main facilities however, thankfully no one was hurt. Some 300 guests were evacuated safely where they were relocated to the nearby sister property of the Warwick Fiji Resort.
Naviti Director, Tammie Tam said that no one was injured and that "All procedures were meticulously followed. We have 78 rooms in the new wing and are ready to accommodate them [guests]. The Bamboo Terrace Restaurant remains open serving meals, including the theme buffet dinner.
The swim up pool bar is still fully operational and two substitute restaurants have been set up next to the swimming pool under marquees. A new Grill restaurant is also set to open just before Christmas while a kids club, spa and gym are fully operational having been set up in new areas of the resort.
TravelOnline heard from some of its customers who were on the scene when the fire broke out as well as those who arrived in the aftermath and were pleased to report how well the resort handled the situation. For more information, visit the Naviti's reviews page.
Despite this setback, November is not a peak tourist season in Fiji and the Naviti is pleased to report that things should be getting back to normal by the time the busy Christmas holiday period arrives in December.
Comments