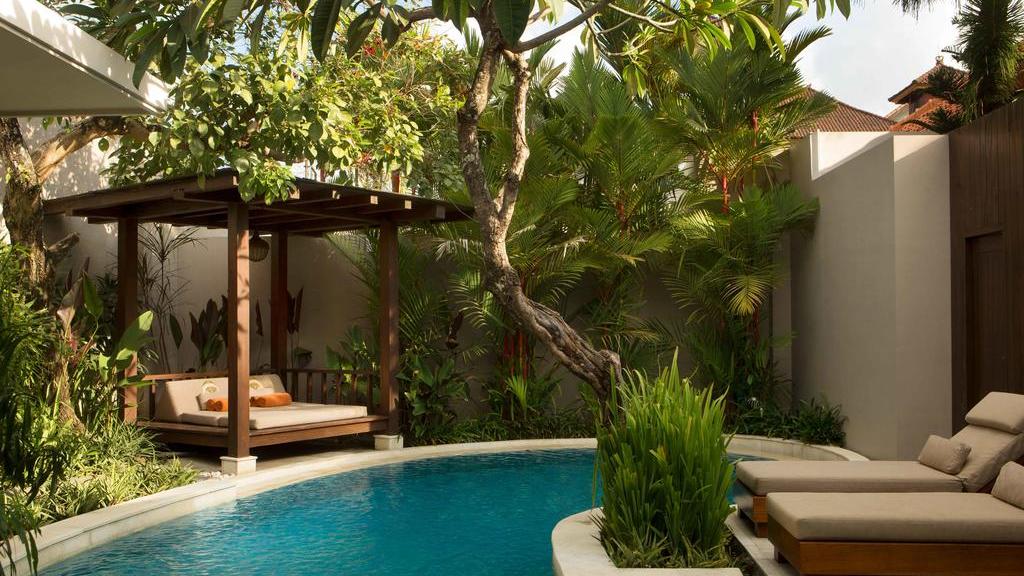 We've been working for a little while now on a little make over for the site including updating some of our information and we're very excited to announce that we've just launched a new part of the site dedicated to Villas in Bali. This new area has tonnes of information about Bali Villas, pretty much everything you need to know if you're staying in a Villa in Bali, want to stay in one or just want to know what the big deal is.
Villas have long been a popular choice of accommodation for many of our customers. They do cost a tiny bit extra than some other hotels and resorts but they're great value for money as you got lots more for the little extra you pay. They're great for families as they're very roomy and have everything onsite or in-villa which helps to cut costs overall. They're also very popular with newlyweds and not so newlyweds as they are a very luxurious and intimate escape. Young travellers also love the exclusivity of Villas and enjoy the sense of being able to party like a rockstar.
Villas in Bali generally have most, if not all, the services you'd expect in a four or five star resort and the best thing is they're available all of over Bali. Our new section of the website dedicated to Bali Villas has some great info on all the different regions where Villas are available, namely Seminyak, Ubud, Sanur and Jimbaran Bay. There is also a whole heap of information on things to see and do in these regions and a handy tool to help you compare Villas to make deciding on a Villa that suits your needs and budget easy.
We hope you enjoy this new section as much as we enjoyed putting it together. A little practical research never hurt anyone right? For now I'll leave you with a gorgeous shot of one of these little beauties to tempt or tease you.
Comments