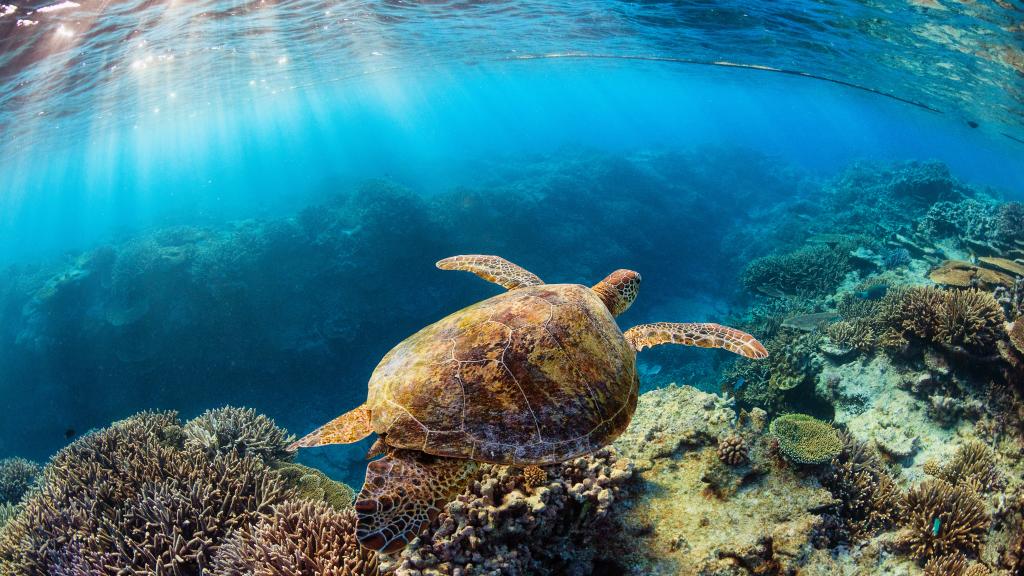 Completely disconnected from technology and the outside world, Heron Island is an island paradise home to a dazzling array of native wildlife and natural beauty. Here, you won't find flashy resorts or 5 star luxury. Instead, it's all about experiencing the very best of nature and spending time reconnecting with your loved ones.
Located on the World Heritage Listed Great Barrier Reef, 72km from Townsville, Heron Island is Australia's best kept secret. Not only is Heron Island the perfect place for a remote tropical holiday, but it's also the ultimate eco-experience destination. From charming turtles and resident birds to manta rays and hordes of colourful tropical fish, there is so much wildlife to discover on Heron Island. And with over 20 scuba diving sites located just metres from the shore, visitors are spoilt for choice across this superb holiday destination.
Whether you're planning a Heron Island holiday with the kids, a romantic island escape or a group adventure, you can be sure that the forecast for discovery, relaxation and adventure will be perfect.
Here are 5 reasons why Heron Island is Australia's best kept secret.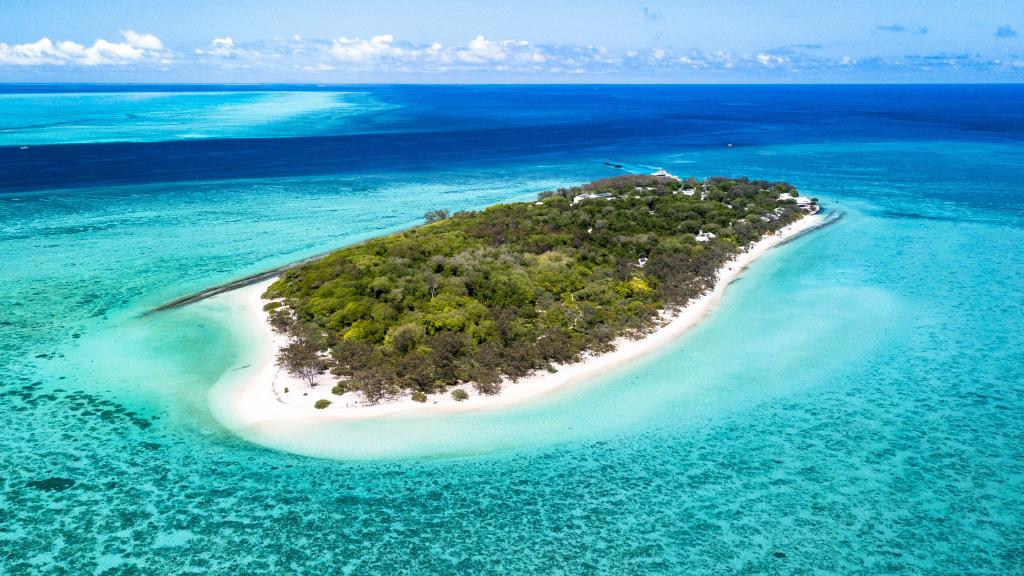 Prime Location on the Great Barrier Reef
Enjoying a prime position in Australia's tropical north, Heron Island is one of Australia's only holiday resorts located directly on the Great Barrier Reef. Measuring just 800 metres long and 300 metres wide, this island paradise may be small in size but it exceeds expectations with its range of wildlife and attractions.
The perfect place for outdoor adventure, Heron Island serves as an idyllic sun-drenched nature retreat showcasing azure blue waters and endless coral gardens. Not to mention the amazing year round weather, Heron Island's balmy tropical climate enjoys an average temperature of 27°C and up to 12 hours of sunlight per day.
Despite its remote location, getting to Heron Island is simple and straightforward. Virgin Australia and Qantas service daily flights from Brisbane to Gladstone. Then from Gladstone, the island is located two hours by ferry, or 30 minutes via seaplane.
Unrivalled Wildlife Experiences
Heron Island is an advanced eco-certified resort which operates to protect the unique natural environment. During a stay on Heron Island, you are not only a guest of the resort, but also a guest of nature. Guests are invited to join in protecting and preserving the pristine environment and learn about the vital resources of the Great Barrier Reef Marine Park. Whether you want to swim with the resident manta rays, embark on a whale watching adventure, or learn about the fascinating sea turtles, you can experience the best that nature has to offer at Heron Island. Plus, you can do it all while relaxing in tropical paradise. Imagine sipping cocktails at sunset while watching a clutch of baby turtles waddling into the water. At Heron Island, your days are all about relaxation and discovery.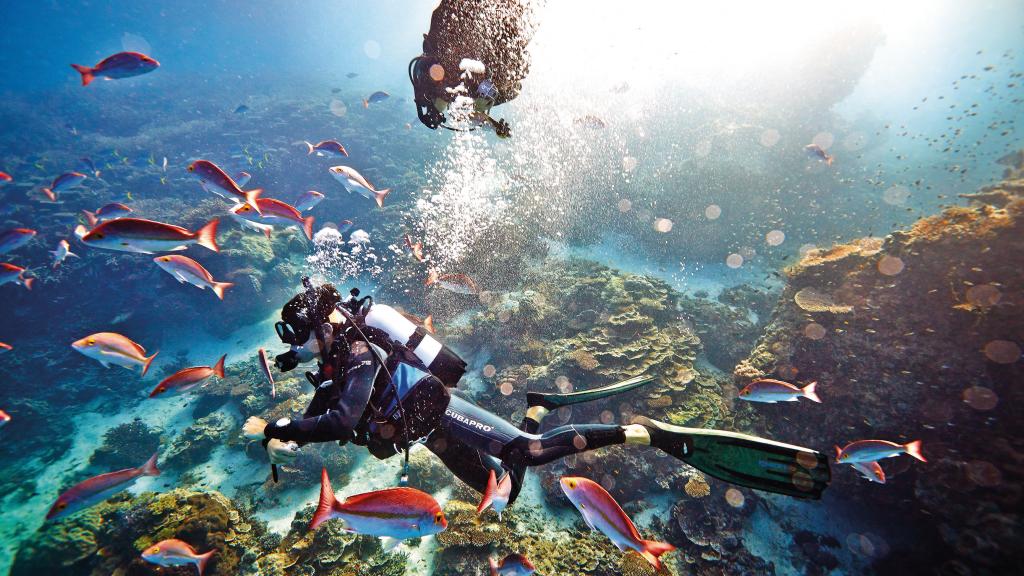 World-class snorkelling & diving
Renowned as a snorkeller's paradise, Heron Island showcases some of the most impressive coral gardens in the world. In fact, Sir David Attennorough included Heron Island in his documentary series dedicated to the Great Barrier Reef.
Here you can find over 1500 species of tropical fish as well as sea turtles, manta rays, reef sharks and moray eels. Whether you're just a beginner or a diving pro, Heron Island has over 20 dive sites on offer. Best of all, these are all located within 15 minutes of the island. There are a fantastic range of dive packages on offer, and, if you want to take your skills to the next level, you can enrol in an all-inclusive dive course.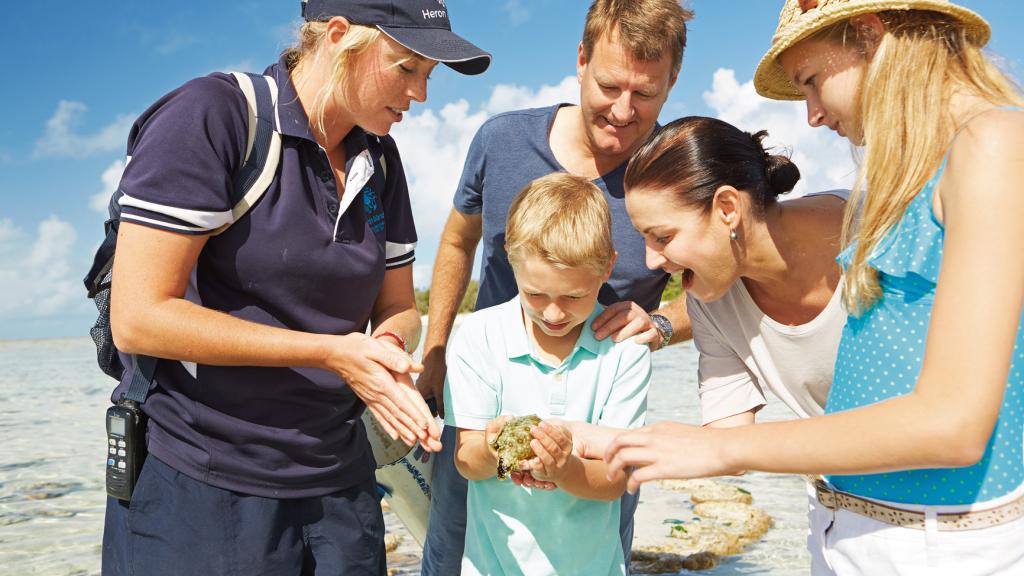 Holiday Fun For All
Along with the gorgeous beaches and colourful reefs, Heron Island has a fantastic range of activities that are perfect for the whole family. From guided reef walks to nature presentations and star gazing, there are so many wonderful activities to enjoy. The kids will love the junior ranger program and learning about the amazing ecosystems of the Great Barrier Reef, and the adults will love the sunset boat cruise and unwinding in the Aqua Soul Spa. Whether you're seeking an educational adventure or tropical relaxation, Heron Island is sure to deliver a truly unforgettable holiday experience.
Superb Accommodation
On top of Heron Island's scenic natural beauty, the great range of accommodation has options to suit every kind of traveller. Blending seamlessly into the natural surroundings, Heron Island accommodation is located just footsteps from the crystal clear waters. Low-key and comfortable, the rooms are spacious, well equipped and feature bright living areas. Each room also has a lovely balcony where you can watch the sunset and enjoy star gazing into the night.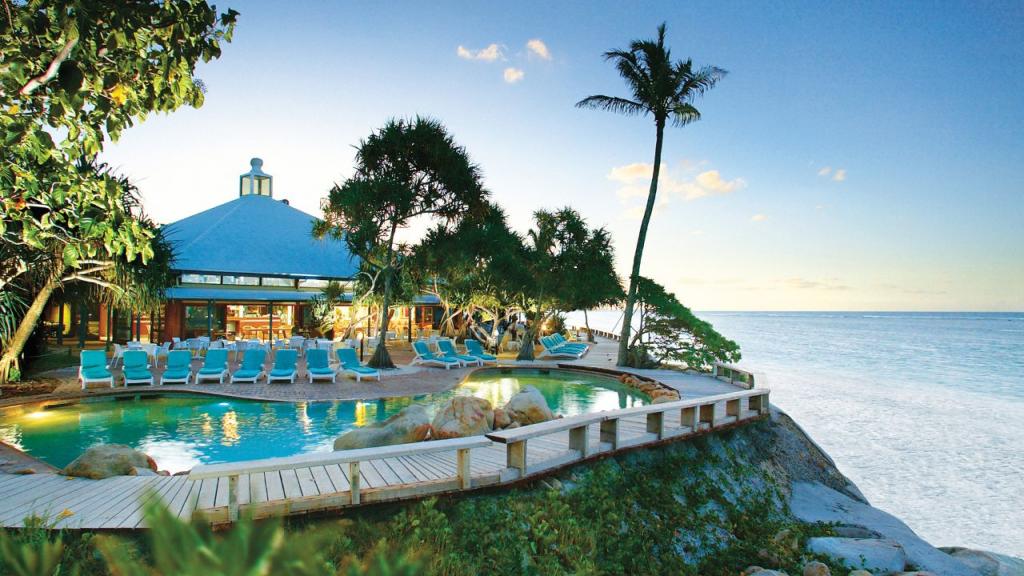 Have you visited the wonderful Heron Island? Tell us about your experience in the comments below!
About The Author
Comments