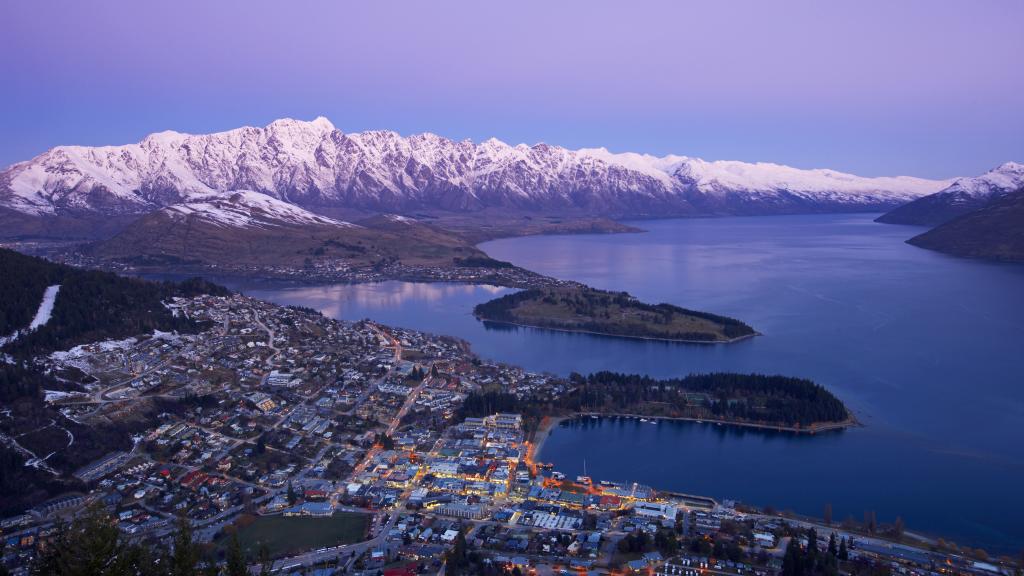 Delivering untouched wilderness, adventure and pure relaxation, Queenstown is an unrivalled holiday destination. Located on New Zealand's South Island, this popular alpine town draws over 3 million tourists per year and it's not hard to see why. With so much to see and do, Queenstown is bursting with amazing restaurants, funky bars, breathtaking scenery, and adventure sports, making it the perfect place for a week long holiday. Whether you're seeking a scenic escape in the mountains or an action-packed adventure holiday, this beautiful region caters to all.
Here's how to spend 7 days in Queenstown.
Day 1: Explore Queenstown
Wake up and breathe that fresh mountain air and get ready for your first day in the land of the long white cloud. Start your day with breaky by the water at Pier and take in those spectacular mountain views. Afterwards spend some time browsing around the local markets and boutique shops (be sure to visit Patagonia Chocolates and the Remarkable Sweet Shop for some free samples!) Head to the iconic Fergburger for lunch, then make your way to the top of the hill and catch the Skyline Gondola up to Bob's Peak. This spectacular lookout enjoys breathtaking panoramic views of Queenstown, Lake Wakatipu, The Remarkables and Coronet Peak. You can dine at the delicious Stratosfare Buffet, sip mulled wine with a view, or take a thrilling luge ride down the mountain. However, you choose to spend your time, the Skyline Gondola experience is sure to impress.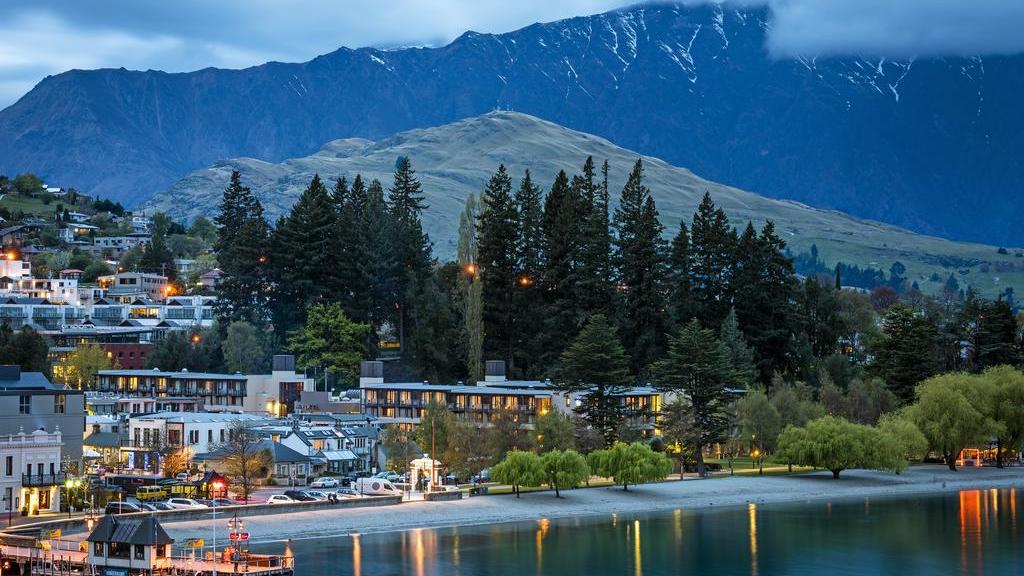 Day 2: Take The Scenic Road To Glenorchy
Take a drive on NZ's most scenic highway to the quaint little town of Glenorchy. The winding road takes approximately 45 minutes, but there's plenty of places to pull over and snap some shots of the amazing scenery. On the way, be sure to stop at Moke Lake. Just 15 minutes out of Queenstown, this beautiful reserve is a popular spot for hiking and cycling. On a clear day, the Lake perfectly mirrors the towering mountains and provides incredible photo ops! After marveling at Mother Nature, continue your drive to Glenorchy. Upon arrival, head towards the jetty to take in the incredible views then grab some lunch at Mrs Wolly's General Store. Spend some time exploring the quirky little shops and head back to Queenstown for a relaxed dinner.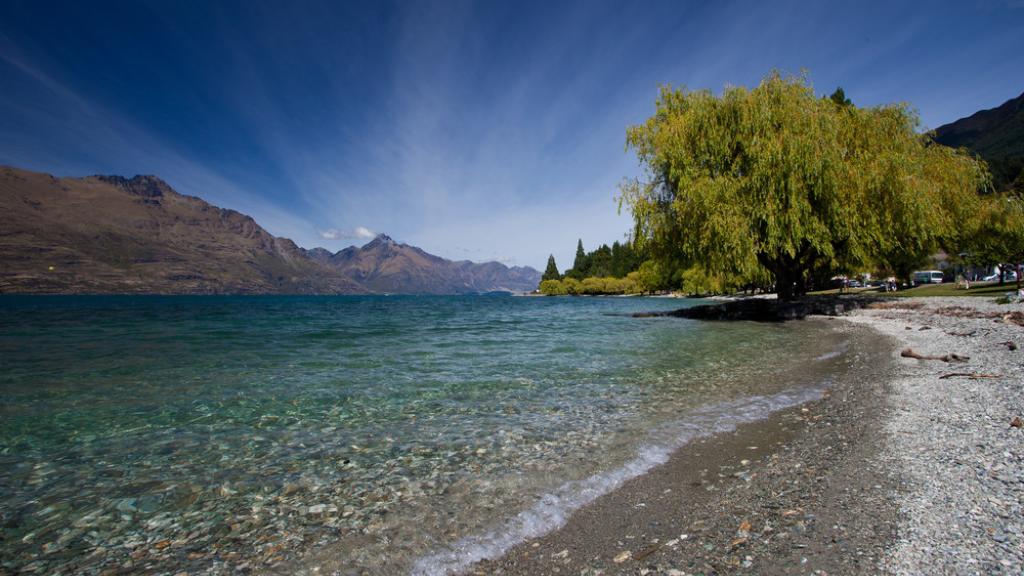 Day 3: Tour NZ Wine Country
Spend your day exploring the beautiful New Zealand wine country. Just 30 minutes from Queenstown, the Gibbston Valley is home to some incredible wineries including, Amisfeild, Brennan Wines, Chard Farm and Mount Difficulty. Referred to as 'the alpine desert' the Gibbston Valley is famous for producing high quality Pinot Noir in the world's southernmost wine growing region. Indulge in tastings at the cellar door and dine at the gourmet restaurants as you tour the beautiful region. Be sure to stop at the Gibbston Valley Cheesery on the way home to sample some delicious artisan made cheese.
Days 4 & 5: Carve up the Slopes
When visiting Queenstown in Winter, you can't miss out on visiting the spectacular ski fields and best of all, Queenstown is surrounded by them! If you're a beginner, the Remarkables ski fields is perfect for you. Just 30 minutes out of Queenstown, the Remarkables offers a variety of terrain, snowsports schools and dedicated beginner slopes to have you carving up the snow in no time. For intermediates, Cardona is a great option, plus if you're travelling with kids, you can drop them off at the Ski Kindy for a full day of adventure. Coronet Peak is another great ski field, especially for experienced skiers, plus it's open for night skiing on Wednesdays, Fridays and Saturdays.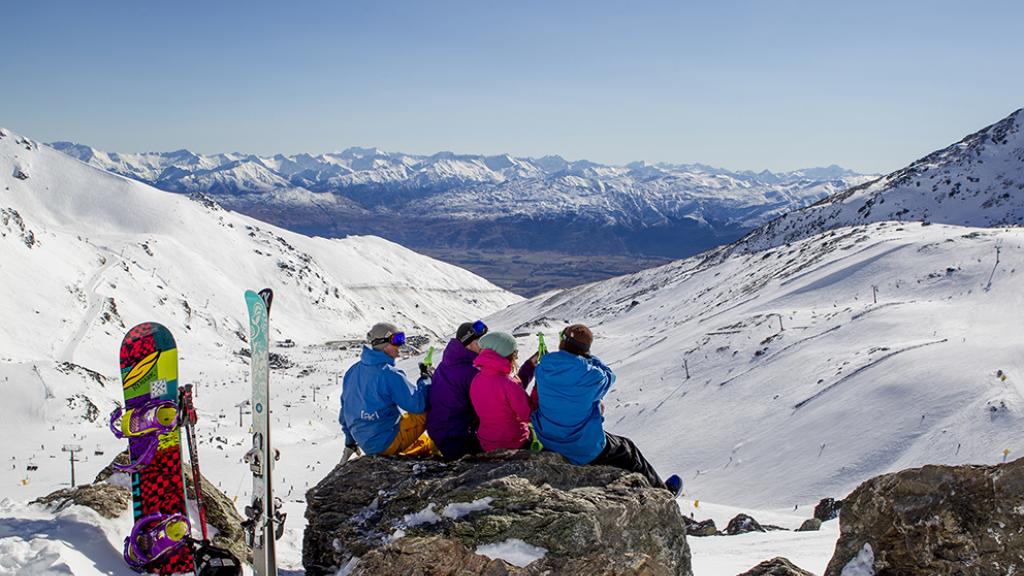 Day 6: Unwind In Style
After 2 days on the slopes its time to rest your tired muscles with a visit to the Onsen Hot Pools. Located just a short drive from Queenstown, these cedar-lined hot pools provide a private oasis to relax and unwind while overlooking the iconic Shotover River. If you're feeling extra indulgent, treat yourself to a massage at the boutique day spa. Afterwards, head to the historic Arrowtown for an afternoon of exploration. Spend your time exploring the boutique shops, quaint cafes and learn about the history of the gold mining region. When you're finished, head back to Queenstown for afternoon drinks on the water at Perky's Floating Bar then head to Cowboys bar to dance the night away.
Day 7: Relaxation or Adventure? You decide
For your last day in Queenstown, take the opportunity for some last-minute holiday relaxation. Browse around the shops, pick up some delicious holiday souvenirs at Cookie Time and enjoy fish and chips by the lake. Or… if you're craving some adrenaline, it's time for some extreme sports! (you are in the adventure capital of the world after all) From bungy jumping and skydiving to paragliding and jet boating, you name it, Queenstown's got it. Whether you're chasing epic thrills, or scenic chills, your last day in Queenstown should be all about making holiday memories.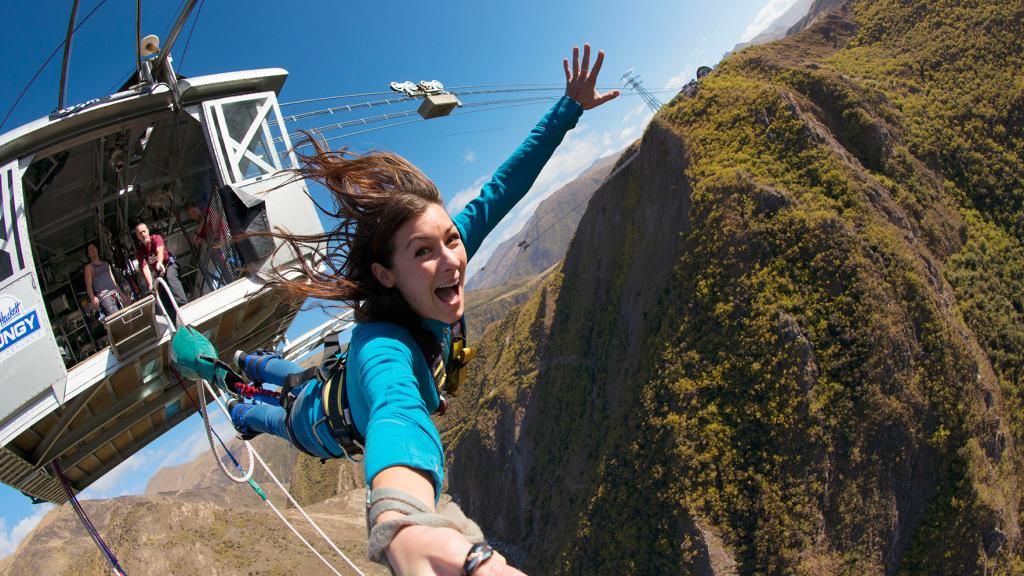 Have you visited beautiful Queenstown? Tell us about your experience in the comments below?
About The Author
Comments