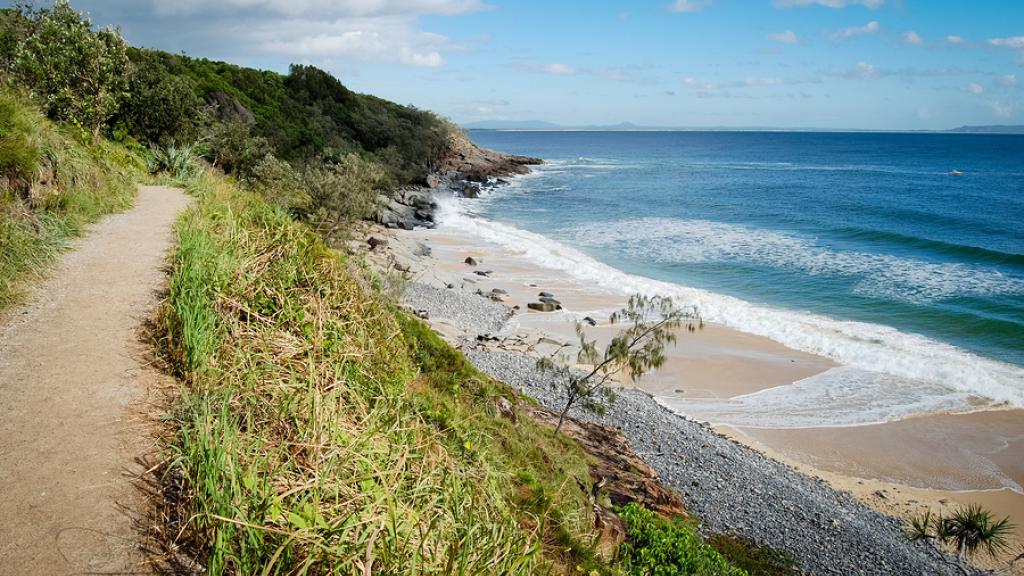 With summer just around the corner and the weather already warming up, we're looking for more chances to get outside and enjoy the great outdoors. Whether you're looking for something different to do on the weekend or plan on spending the week enjoying the wilds, Noosa is the perfect place to relax and enjoy the weather while exploring the spectacular national parks and trails nearby.
Noosa is renowned as a scenic holiday hotspot and whether you're visiting for a couple of days or a couple of weeks, there's more to relaxing here than parking your bum on the beach. Located on Queensland's stunning Sunshine Coast, whether you enjoy staying active while on holidays or just want to get out and explore Noosa further than its famous Hastings Street, there are a number of relaxing hiking trails available for all levels of fitness.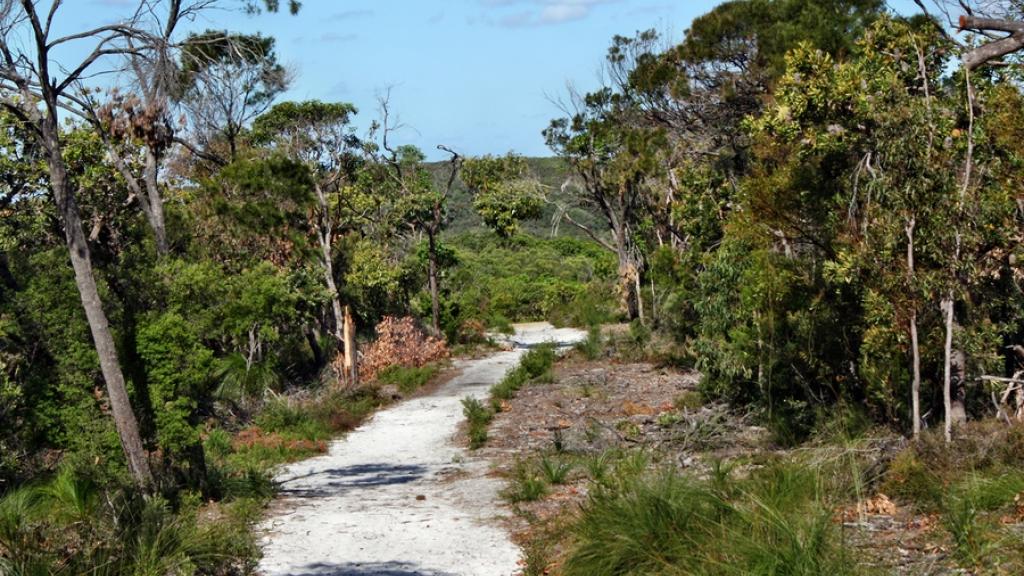 The Noosa National Park is just a 15 to 20 minute stroll from Hastings Street and offers a number of trails ranging from a short 1km circuit to a more challenging 8.4km trek. There are a few picnic areas scattered throughout the park perfect for refreshments after your walk or for those who don't wish to join the trek and the trails themselves offer beautiful views of the beaches, not to mention plenty of opportunity to spot local wildlife.
Just 15 minutes from Noosa Heads, Mount Coolum offers a one hour round trip walk to the top of this 208m secluded volcanic dome that dates back approximately 25 million years. Offering panoramic views of the Sunshine Coast, the steep climb is well worth it for the striking crystal patterns that are clearly visible within the rock.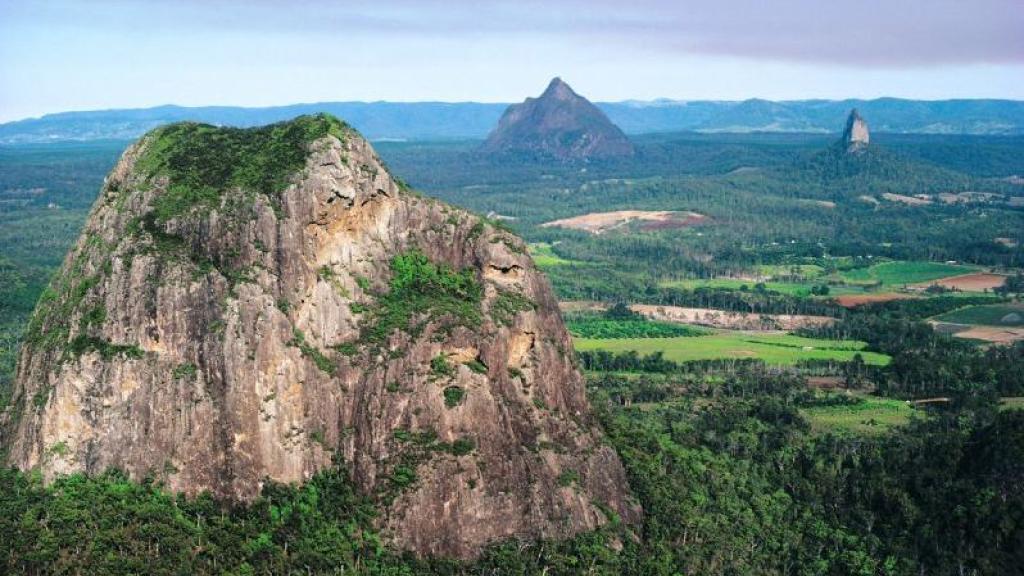 The Noosa River Walk is one of the most popular routes in Noosa as it is also one of the most relaxing. Ideal for most levels of fitness, the walk is easy and flat with lots of BBQ and picnic areas as well as playgrounds for children. As the name suggests, it offers stunning views of the river and is particularly pretty at sunset.
The Noosa Trail Network is one of the most comprehensive collections of hinterland walks, offering eight picturesque trails in total. Suitable for mountain biking and horse riding, the trails are also popular for walking and range in both length and difficulty. The stunning countryside trails pass through private property, road reserves, council parks, state forest and national parks and are well signposted with plenty of heritage information provided on signs along the trail.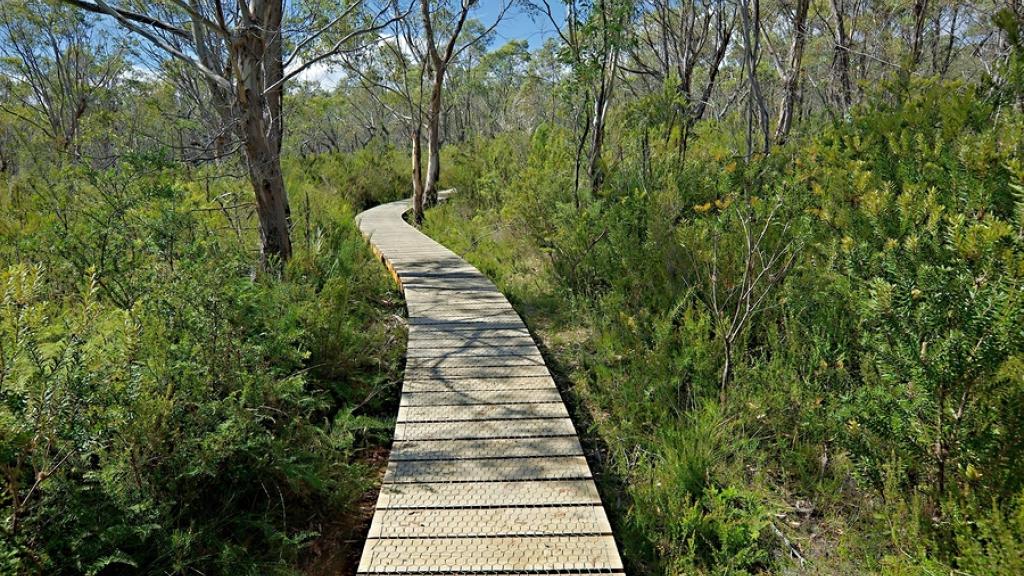 The eight trails are the Kin Kin Countryside Loop, Scenic Trail, Kin Kin to Cooran via Western Branch Rd, Kin Kin to Lake MacDonald, Cooroora Trail, Cudgerie Loop, Mac 'N' Back and the Cooroy Wanderer. There are also five lookouts scattered throughout the trails offering spectacular views of the hinterland and coast including the James McKane Memorial Lookout, Cootharaba Views Lookout, Twin Hill Views Lookout, Middle Lookout and Johnstons Lookout.
The trails feature water tanks and picnic shelters as well as a variety of terrain. Although the trails can be completed in sections or in a combination, some do require a high level of fitness in order to complete. It's recommended that bike and horse riders be experienced as the grounds have minimum modification and it is likely to come across grass, mud, holes, rocks and fallen debris. The trails aren't suitable in wet weather and dogs, trail bike riders and 4WDs are not permitted on most sections of track.
Comments