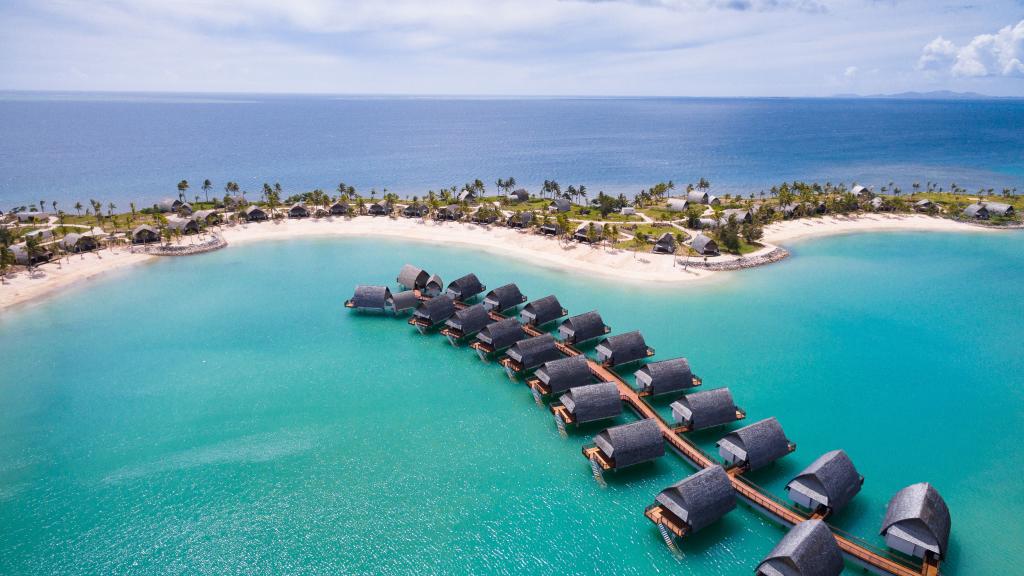 Pacific Island holidays bring idyllic images to mind. Soft white sand beaches, palm trees swaying gently in a tropical breeze and overwater accommodation are all icons of these dreamy escapes. Despite having so much to offer, Fiji has been sorely lacking in the overwater accommodation department…that is, until now.
Luxury holidaymakers and honeymooners are abuzz with the news that the Marriott chain is filling this gap, with the opening of their brand new Fiji Marriott Resort Momi Bay. Only the second overwater accommodation resort in Fiji, the resort is the first of its kind on Viti Levu, Fiji's main island. The images truly speak for themselves.
In another first for Fiji, the resort's man-made lagoon is also a distinguishing feature of the sparkling new five star property. It's hard to tell the difference to the untrained eye, however this set up ensures that guests can enjoy incredible views from almost anywhere in the property. The sophisticated new resort boasts a total of 250 rooms and each is decorated in a contemporary style that still manages to incorporate natural materials and traditional Fijian motifs in an elegant way.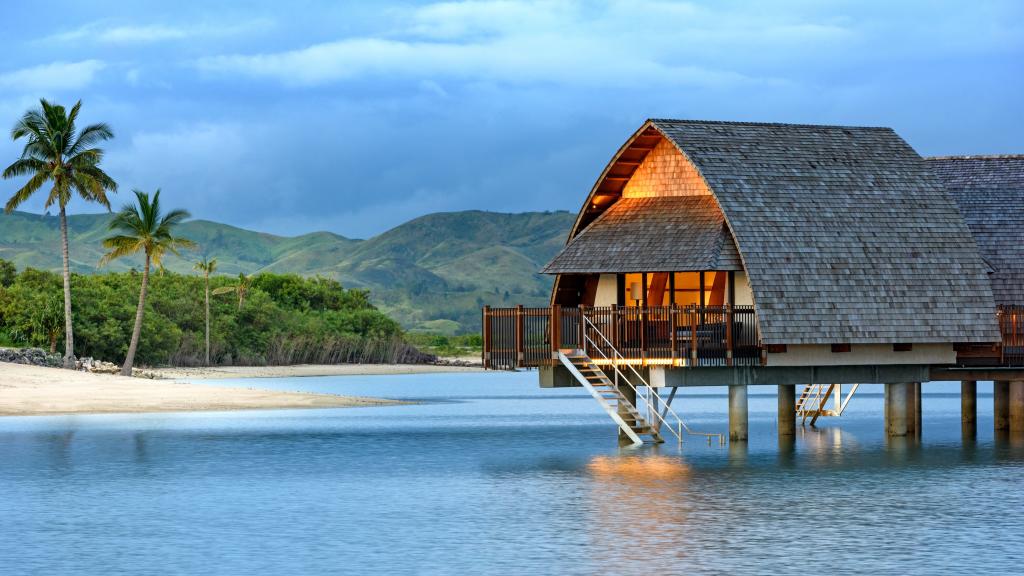 The overwater accommodation is hot property. With only 22 overwater bure villas available, your stay will be very exclusive. The newest jewel in the crown of Coral Coast accommodation, Momi Bay is Fiji's newest luxury resort. Set on Viti Levu's western coastline, the resort is just 45 minutes from the International Airport.
Of course it's not just the accommodation that gets the 5 star treatment, the resort also offers private beach access, some incredible dining and culinary experiences as well as an impressive range of onsite facilities. Guests of the overwater bures enjoy direct access to the lagoon right from their back stairs, however there are also three expansive swimming pools onsite for all guests to enjoy. The property is also conveniently close to a number of popular surfing and diving spots nearby.
Enjoying uninterrupted views of the Coral Sea, Momi Bay also boasts a swim up bar, kids club, deluxe day spa, room service and four restaurants. Whether you want to spoil someone special or just treat yourself, the resort is the perfect spot to relax and soak up some sun on an idyllic overwater Pacific holiday.
Comments